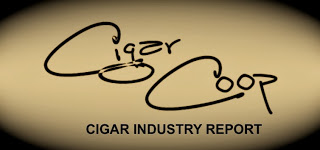 The Cigar Industry Report is a one stop place to catch up on the activity here at Cigar Coop and Stogie Geeks. It is a combination of our news reports, cigar reviews, and assessment updates we do throughout the week. We will also recap what happened on our Stogie Geeks show. Finally, each week we will look back at Cigar Coop history. Look for this report every Saturday morning at 8am Eastern time.


IPCPR 2014


Our 2014 IPCPR Digest is now live. Follow this to keep track of all products and news related to this year's trade show in July.

We have commenced our IPCPR Preview Series with our initial installment – the our annual feature, "The Five Boutiques to Watch."
Feature of the Week: New CEO for IPCPR

It's been 273 days since IPCPR has been without a Chief Operating Officer. That all changed Friday when the it was announced that Mark Pursell was named CEO. We were the first media outlet to report this news. Pursell comes from the National Association of Home Builders (NAHB) where he was a Senior Vice President. Pursell played a key role in the NAHB's Trade Show – which is one of the largest in the light construction industry.
FDA Regulatory Information
The big news this week is that the period for Public Comment to the FDA's Deeming Document has been extended 30 days until August 8th. If you are looking for guidance on how to comment, follow the links below:
We have a digest below of our links and other useful links when making your response:
News and Previews.
Without a doubt, this was the busiest week of news in the cigar industry. Many companies are now starting to make their product announcements for the IPCPR 2014 Trade Show.
Legislative News (Other)
Stogie Geeks Episode Extra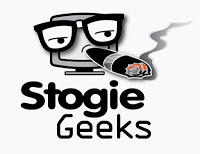 This week we had Glynn Loope, Executive Director of Cigar Rights of America as our special guest. We got into an in-depth conversation on the proposed FDA Regulations and their impacts as well as other issues pertaining to cigar enthusiasts. We devoted this whole episode to Cigar Rights and did a two part interview:
Part 1: Conversation with Glynn Loope
Part 2: Conversation with Glynn Loope