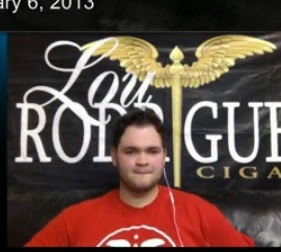 Justin Andrews has announced today that he has resigned as Vice President of Lou Rodriguez Cigars and will be leaving the company.
Andrews who handled sales and marketing also played a key role in the development of the company's most recent project, the Double Nickel.
Andrews made a statement announcing his resignation by saying:
"I have informed Lou Rodriguez of my decision to resign as the Vice President of Lou Rodriguez Cigars.
This decision was not an easy one; I have poured my heart and soul into LER Cigars over the last five years.
I cannot thank Lou enough for the opportunity he gave me as a young college graduate to come work, and grow with his new business. The experience of starting with a business from the ground floor, and building that business into a national brand, with retailers across the country has been invaluable. I am very proud of the accomplishments, and success that we have experienced along the way.
I owe a huge debt of gratitude to the wonder people that have supported the brand and myself along the way.
As the saying goes, 'All good things must come to an end' I have nothing but love and respect for the LER Cigar brand, but it is time to go our separate ways. I am excited to pursue a new endeavor in the cigar industry, and see what the next chapter of my life has in store."