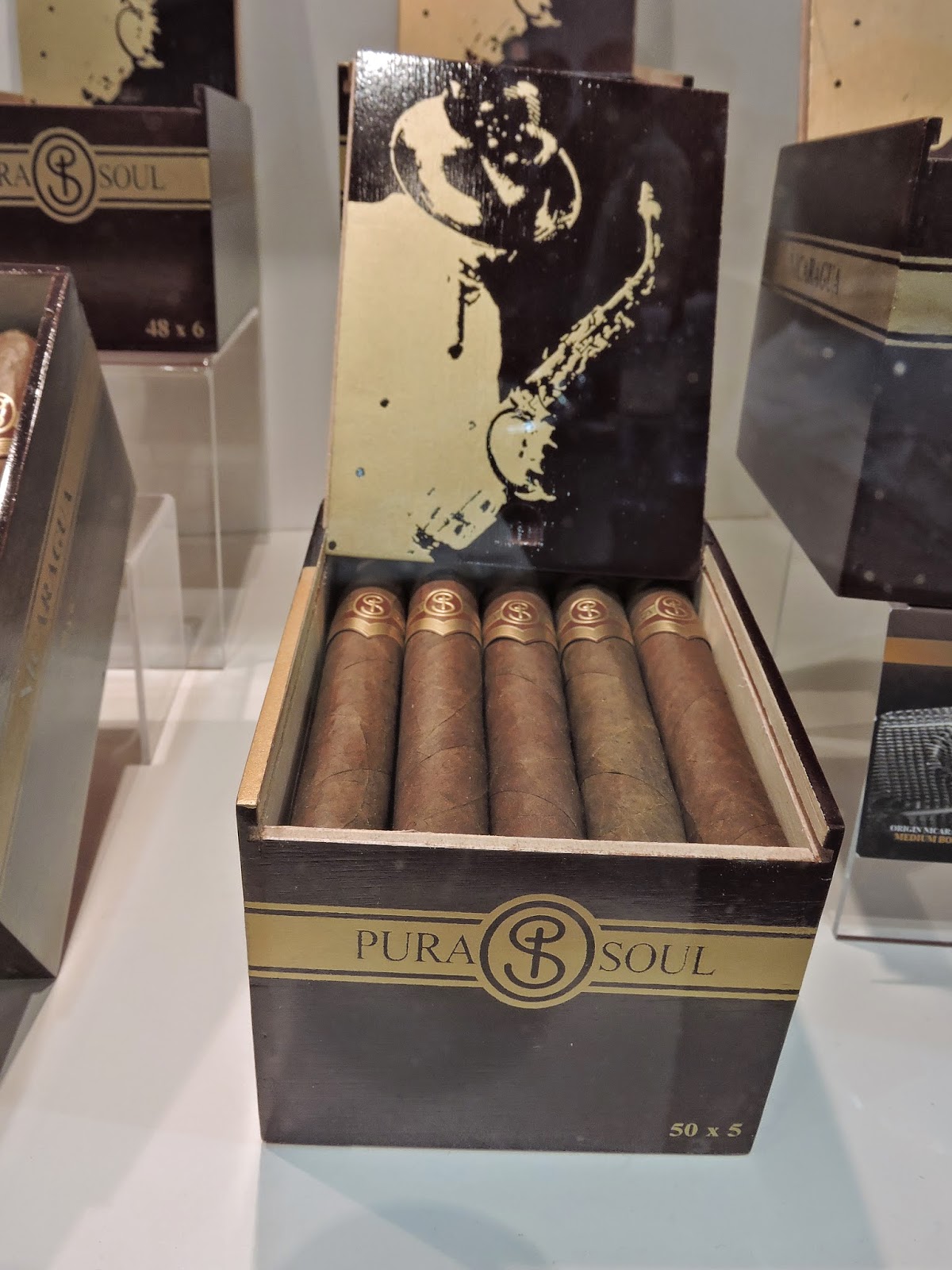 At the 2014 IPCPR Trade Show, Pura Soul Cigars, the company that is a partnership with Robert Wright and Christian Eiroa under the CLE Cigar Company umbrella made some packaging changes to the existing core line.
The changes involve new brown-glossy painted colored boxes replacing the unfinished boxes. It also involves calling the eponymous Pura Soul release, the Pura Soul Nicaragua. The box design is similar to the Pura Soul Honduras, a new release that was announced by the company at the show. At the same time, the designation of Pura Soul Nicaragua appears to avoid confusion between the two lines.
Pura Soul Nicaragua was the first release by Pura Soul Cigars. The line was showcased at the 2013 IPCPR Trade Show. The cigar is a Nicaraguan puro that was launched in 5 sizes: 6 x 48, 5 x 50, 6 x 50, 7 x 52 (Perfecto), and 6 x 60.