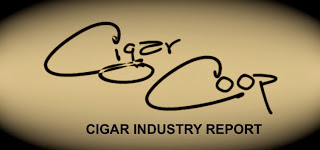 The Cigar Industry Report is a one stop place to catch up on the activity here at Cigar Coop and Stogie Geeks. It is a combination of our news reports, cigar reviews, and assessment updates we do throughout the week. We will also recap what happened on our Stogie Geeks show. Finally, each week we will look back at Cigar Coop history. Look for this report every Saturday morning at 8am Eastern time.

Feature of the Week: Lack of Coverage (Editor's Corner September 2014)
This week could rank as one of the quietest ones in the cigar industry from our perspective. This week's feature focuses on our September 2014 Editor's Corner column in which we challenge the claims that there was lack of coverage and a lack of interest of this year's 2014 IPCPR Trade Show.
News and Previews
Boutique Blends Cigars: Co-owners Rafael Nodal and Hank Bischoff were guests on Stogie Geeks. The two discussed the new Aging Room M356ii and other significant projects coming next year.
Crowned Heads: Cigar Federation broke news this week on the company's regional release called Mason Dixon. These will be two different blends – one aimed at the Northern United States and one aimed at the Southern United States.
E.P. Carrillo: Federal Cigar is receiving its third shop exclusive from E.P. Carrillo – the E.P. Carrillo Medalla D'Platino.
Nomad Cigar Company: In his weekly newsletter, owner Fred Rewey has said he is working on blends slated for 2015 – 2016. These blends are predominantly Nicaraguan. He also mentioned the possibility of a limited edition as he has encountered some aged tobacco worth experimenting with.
Warped Cigars: Owner Kyle Gellis told Cigar Coop there is a new marca slated for a December release coming out of El Titan de Bronze. Gellis said there will be a single vitola offering of 100 boxes to start that will be available in December. Regular production vitolas will follow in Q1 of 2015.
Legislative News
Assessments
Stogie Geeks Episode 108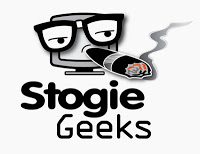 On this date September 6th…