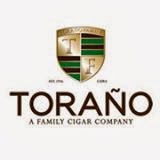 General Cigar Company has announced it has acquired the Torano Family Cigar brands. An announcement was made this morning by General Cigar Company. The transaction goes into effect September 11, 2014.
Torano Family Cigars has a long history in the cigar industry spanning 100 years spanning all aspects of the cigar industry from growing to manufacturing.
In a press release announcing the acquisition Dan Carr, president of General Cigar said, "The acquisition of the Torano brands represents an opportunity for us to strategically expand our portfolio. Our companies have been intertwined for over 50 years and I look forward to working with Charlie on plans to celebrate the upcoming centennial and to carry forward his vision, passion and innovation that is synonymous with the Torano name while also leveraging our resources to bring an even greater excitement and reach to our trade partners and consumers."

Cigar Aficionado quoted Charlie Torano as saying he will be in a consulting role to General Cigar, but will not be an employee of General Cigar. On his blog, Torano did say he will be working with General on the transition but is looking forward to spending time with his family.
In a statement on his Facebook page, Torano Family Cigars National Sales Manager Miguel Schoedel stated that the sales team would not be moving over with the acquisition. Schoedel said, "I am very proud of what we created over the last four years together. Unfortunately our sales team will not be moving over in the transition. I have spent eleven years in this incredible industry. I hope to continue on for more decades to come."
"There is a long-standing and proud history of partnership between General Cigar and Torano, dating back to my family's exodus from Cuba. There is no other company that I would rather have continue my family's legacy, and I look forward to seeing the Torano brands prosper under General Cigar's expertise," said Torano president Charlie Torano.
The technical terms of the agreement are that General Cigar will acquire the Torano portfolio, but not the actual Torano Family Cigar Company. However, it is expected the company itself will shut down.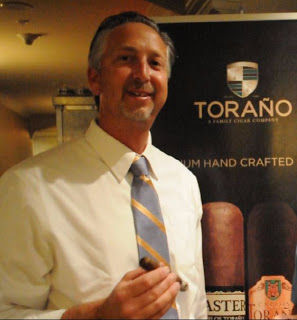 Charlie Torano (Cigar Coop Photo)
Back in 2008, an agreement was struck by which Torano's distribution would be handled by CAO Cigars. It was in 2007 when Scandinavian Tobacco acquired CAO Cigars. In 2010, Scandinavian and Swedish Match AB announced they would merge their operations. With the General Cigar portfolio as a part of Swedish Match, the CAO brand was absorbed into the General Cigar portfolio. Around this time, Torano announced it was taking back its own distribution and the company was rebranded Torano Family Cigar Company. The company even moved forward handling distribution for companies such as Leccia Tobacco, Graycliff, and Palio. Right now Leccia Tobacco remains the company handling Torano's distribution. It is unclear what the future of that arrangement will be going forward.
The company had recently released a rebranded version of The Brick and is getting ready to release Charlie Torano's eponymous cigar Captiva. These brands along with the other brands under Torano Family Cigars are now moving to General Cigar.