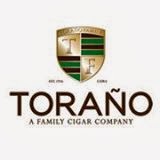 Acquisitions in the cigar industry are nothing new. There have been many in the past, and there will be plenty in the future. However, today's announcement that General Cigar Company was acquiring the brands of Torano could take on a significance like no other the cigar industry has seen before. It could be a sign of things to come with potential FDA regulation breathing down the neck of the cigar industry.
Two disclaimers: First, acquisitions are not a bad thing. It's a natural part of the free enterprise system and this author fully supports that concept. Secondly, while owner Charlie Torano did say the acquisition allowed him to spend more time with his family, he did not state any other business reasons. In other words, there has been nothing publicly made in terms of Torano deciding to sell the company because of the pending regulation. At the same time, it's hard to imagine that this did not play into Torano's decision.

Every year there are rumors of cigar companies "in the hunt" to acquire other cigar companies. Most of these are just fuel for the gossip mill. Yet this time, this wasn't the one people thought would happen. Everyone was caught off guard about this one – it was "shocking news". Torano has been a company that has roots in the cigar industry dating back to 1916. It was a "family-run"company, and the man at the helm – Charlie Torano is one of the most passionate men out there when it comes to the cigar business. In many people's minds, this wasn't supposed to be the company looking to sell.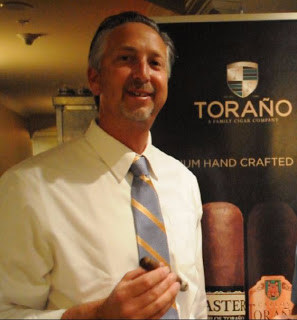 Charlie Torano (Cigar Coop Photo)
However when you look at Torano Family Cigars, maybe it isn't so shocking. Torano is a small family run company – who no doubt would be crippled if FDA regulations come down the pike. If you look at their portfolio – most of their cigars are offered at a point below $10.00. Case in point, if the FDA has their way and a $10.00 minimum is established as part of the definition of a "premium cigar", most of Torano's portfolio would now be subject to regulation.
This is the reality check and is a glimpse of more to come. Whether Torano decided to make this move in light of the FDA or not, one thing is clear – you cannot blame him if this is the case. As passionate as Torano is, he is a businessman and a very good one. But what the cigar industry needs to look at – is with one transaction, the legacy of a company nearly a century in business has completely changed. From an economic standpoint, many people lost their jobs today. The Torano sales team was informed they are not becoming a part of General. This is what we could see happen over and over again as we move closer to FDA regulation becoming a reality.
I heard several people in the cigar media dismiss this as not a big deal. Some happened to have a lukewarm reception to some of the products Torano made – which is certainly an opinion they are entitled. However, I want to say I don't think they were looking at the historical significance of this transaction. Namely Torano could be remembered as the first to get out, and it could be the first of many more to come.