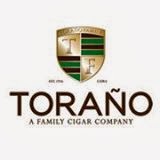 Yesterday one of the biggest announcements of the year in the cigar industry was announced as General Cigar Company announced it was acquiring the brands of Torano Family Cigars. Over the next few months, the process of assimilation into the General Cigar Company portfolio will take place. Whenever such an acquisition takes place, there are usually more questions than answers that are readily available. Many time these questions will actually lead to more questions.
Today we take a look at what some of those questions might be and look at the possibilities that may exist. While we don't have answers, it does make for some thought provoking concepts.

What will Charlie Torano's role be in the short-term going forward?
In yesterday's announcements, Charlie Torano told Cigar Aficionado that he would be moving into a consultative role for the transition and would not be joining General Cigar as an employee. Charlie acknowledged in his blog the move would afford him to spend more time with his family.
We do know that Charlie was booked to be a featured personality at the Lite Up Charlotte cigar festival next month. At the same time, Torano Family Cigars is getting ready to launch the Charlie Torano Capitva, the first cigar carrying Charlie Torano's name. It does seem like to launch Charlie Torano's eponymous cigar that Charlie would have to be an integral part of the launch, so this is something worth watching.
It appears that plans for a centennial celebration of the Torano Family in the cigar business is still in the works (we address this question later). General Cigar President Dan Carr said in the announcement that he will "look forward toworking with Charlie Torano on plans to celebrate the upcoming centennial." It will be interesting to see what that role is.
In terms of other transition activities, it will be interesting to see what role Charlie Torano will play going forward.
Will Torano be a brand within the General portfolio? If so, what will that brand look like?
It seems obvious that the easiest way to absorb the Torano products into the General Cigar portfolio would be for General Cigar to create an overall Torano brand. General spent money acquiring the portfolio (they didn't actually acquire the company), so it would make sense that Torano would remain in-tact as a brand similar to CAO when it was acquired. However, nothing has been announced so it is worth watching to see.
As a brand, I would expect General to continue to focus on the Torano family's history in the cigar business. Torano has quietly built a reputation for innovative packaging, and this happens to be General's forte. I would also expect creative packaging to be a part of the Torano products going forward.
Who will be the face of the Torano brand going forward?
Former Marketing Director, Jack Torano commented on his Facebook page that for the first time in 98 years, there will not be a member of the Torano family involved with the Torano family brand. This presents a bunch of challenges for General assuming they are going to carry on with a Torano brand. How does General market Torano without someone with the Torano name?
Again, assuming Torano remains in-tact as a brand, the question becomes, who does General put in place here? Do they bring someone from within the company to run the brand? Do they give an existing brand manager a wider scope? Do they bring in a rising star in the company like they did with Rick Rodriguez of CAO to handle the blending? Rodriguez over the past three years has also become the face of the CAO brand, so does someone else take on a similar role for the Torano products?
What will distribution be like for the Torano products going forward?
Compared to General Cigar, the footprint of Torano's distribution is much smaller. Now coming into the General Cigar family, it gives Torano the opportunity to expand its footprint into many more brick and mortar and online shops. Carr said in a press release that General will be "leveraging resources to bring even greater excitement and reach to our trade partners and consumers."
It seems safe to assume there will be a push to push the Torano brand into more shops. ;How much of a push and how fast this push happens will be a big question. If distribution does increase, what does this mean for production? Can the current factories making the products meet an increased demand? Could General make that push of Torano more toward internet and catalog retailers?
Will the products stay the same?
In a blog post, Charlie Torano has stated that "You can be sure that the blends will not change, the factories that make these incredible cigars will not change, and there are no plans to discontinue any of our cigars".
General Cigar already makes some cigars in their factories such as Exodus lines, Casa Torano, Cameroon 1916 and The Brick. Other lines like Vault and Master Collection are made elsewhere. While I would expect the next year to be business as usual for production of most of the line, what happens beyond that may very well be a different story.
Earlier this year, General Cigar went through a major streamlining of their own portfolio, so at some point down the road this could happen again given the scope of that portfolio. It also is possible that operational costs and tobacco supply (i.e increased distribution could effect this) could lead to some changes down the road in terms of what is offered and both how and where these cigars are produced. Of course if existing blends released over the past few years will be subject to FDA regulation and require approval, that could effect things.
Finally General is a company known for their packaging. Will some products be re-packaged? If and when that happens could also be something worth watching.
What about the 100 year anniversary?
The 100 year anniversary of Torano has been talked about for quite some time. The Torano family traces their origins back to Cuba in 1916. It is safe to assume Torano Family Cigars was already gearing up plans for 2016 to commemorate this.
We mentioned Carr's statement in the press release that the company will continue to work toward that centennial milestone. What this means is a big question. Do they move forward with their current plan? Do they revamp the plans? What will Charlie Torano's involvement be? How will they market this without some level of involvement from the Torano family.
What about line extensions to the existing products?
Over the past few years, lines such as Torano Master and Blends from the Vault have gotten some focus. The big question is will Torano continue to build on those lines. In particular Vault is something very closely tied with the Torano family as the blends were derived from a "blend book" from Charlie Torano 's father Carlos. It will be interesting to see if that "blend book" has also transferred to General or will that be something the Torano family holds on to.
Last year the company released a new extension to the Exodus line called the Exodus Finite 2013 – which was a limited edition. In general the Torano brand has not made a lot of limited editions. The question becomes will General decide to make more Torano limited editions?
What happens to pricing?
This isn't so much about whether or not General will raise prices. For a rule of thumb, Torano has always been built on providing affordable cigars – most under $10.00. The question is – does that continue. Will General try to introduce higher priced, more premium offerings to this brand? If potential FDA regulations are put in place that require a premium cigar price to be a minimum of $10.00 – that could throw a whole monkey-wrench into this model.
What will happen to Leccia Tobacco?
Sam Leccia's Leccia Tobacco portfolio has been distributed by Torano for a little over a year. From a comment on Leccia's Facebook page, it does not sound like Leccia distribution has been a part of the transaction. Leccia was optimistic on his comment saying, I am excited about what's next for me and my brands."
Leccia returned to the cigar industry last year after nearly a 2 1/2 year hiatus due to his non-compete with Oliva Cigar Company. Leccia would launch his own company, Leccia Tobacco and Torano would handle distribution.
Since Leccia's return last Spring, Leccia Tobacco has taken off. There are several questions here, most notably, where does Leccia Tobacco land? Does he look for another established distribution partner? Does he go the independent broker route or establish his own sales force?