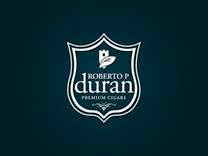 Roberto P. Duran Cigars has announced that Jack Torano will join the company.  Torano's role will be to oversee sales in Florida and the Caribbean region.  Torano becomes the third former employee to join the Roberto P. Duran cigars since the Torano brands were sold to General Cigar last month.  It was earlier this week that Roberto P. Duran Cigars named Miguel Schoedel National Sales Manager and Frunk Cuden was added to the sales team in Florida.

Prior to joining Roberto P. Duran Cigars, Torano served nearly three years as Marketing and Customer Relations Manager for Torano Family Cigars.
In a press release company founder Roberto Pelayo Duran said, "Jack Torano was an integral part of Torano Family Cigar Company and we are ecstatic to have him on board at Roberto P. Duran Premium Cigar Company. Jack is very well known as he has travelled extensively and his popularity, charisma and four generations of tobacco heritage will go very far in helping us expand our brand."
In being named to his new position, Torano said : "I wanted to take the time to find the company that matches my vision. I am excited to be working with Roberto Pelayo Duran who is as passionate about cigars as I am. Roberto P. Duran Premium Cigars is truly a boutique cigar company which owns its tobacco fields and creates their own cigars. The fact that we will be involved in everything from tobacco field all the way to the valued customer is what brought me here. Roberto Duran is creating a stellar team and I am happy to call Roberto P. Duran Premium Cigars my new home."
The hiring of Torano continues a series of moves to support the growth of Roberto P. Duran Cigars. The company launched last year and released three blends under its Azan line.  This year, three new lines were added by the company – Roberto P. Duran, Baracoa, and Neya.