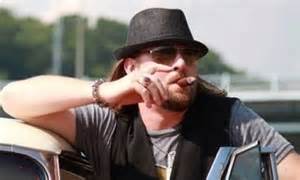 Sam Leccia of General Cigar Company has provided an update on the state of Leccia Tobacco as well as provided some insights into his new role at General Cigar Company. Now one month into his new role, Leccia provided updates on the brand names, blends, and some future plans in the works at General. This updated appeared on Leccia's Facebook page this morning.
Last month, it was announced that General Cigar has acquired the brands of Leccia Tobacco. As a part of the deal, Leccia Tobacco founder and owner Sam Leccia will join General Cigar as a "Cigar Blend and Tobacco Specialist". In his new role, Leccia also is becoming a part of the Foundry Tobacco Company team.
First up, Leccia confirmed that the Leccia Black, Leccia White, and Leccia Luchador blends will remain the same, and continue to be produced at the same factories. Leccia went on to say he plans on working with these factories on future Leccia Tobacco and Foundry projects. He also confirmed that they have been able to move production forward and are now building up a nice inventory.
Leccia has confirmed he will continue to use the existing trademarks of "Leccia Tobacco", the LT logo, and the Sam Leccia name. At the same time, Leccia is planning on packaging changes to the Leccia Black and White lines.
In terms of his new role, Leccia said he is now working on new product development and product innovations with Michael Giannini. He has said he "will be and already have been working on the entire General Cigar portfolio to some degree". He emphasized he is excited about the support and resources he has at his disposal with General Cigar.
The full text of his Facebook post appears below:
Hello all, I have been wanting to pass along an update with my recent transition to General Cigar. It's been just over a month since I've come aboard, and I truly couldn't be happier with how everything is going and for the future of Leccia Tobacco and General Cigar.

First things first, I really want to thank each and everyone of you for the continued overwhelming support for myself and my brands. You help make my job fun and fuel my passion to deliver new and exciting products. I certainly didn't get here alone, so once again, thank you!

Ok, well I have read all kinds of conflicting stories, rumors, and opinions on this whole ordeal and wanted to clear up a few things.

The Leccia Tobacco brands of Black & White and Luchador will not only stay the same, but will continue to be made at the factories that I have been using since day one. I have a great relationship with my 2 factories, and not only will they continue to manufacture my products, but they will be used for future projects of Leccia Tobacco and we will be using them for future Foundry projects as well. My factories couldn't be more excited. With the resources that I now have at my disposal, Black & White and Luchador should no longer be back ordered moving forward. We are currently building up a nice inventory, that I previously would have been unable to do.

Initially, I was considering a branding change of the Leccia Tobacco lines, as I didn't sell the trade marks of "Leccia Tobacco" my LT logo, and of course my name, but after many discussions, General has agreed to continue to use my trademarks with regards to the packaging. That's huge for me and the continuity of my lines.
I have been planning a packaging update for Black & White long before this transition, and those changes are currently being finalized and should be on shelves sometime early next year. I am really excited about the redesign and I think you will be too.

There are plans in the works for a tour if you will, of Leccia Tobacco rolling events throughout the US, like I have always done, I will keep you posted when my 2015 calendar is complete.

So what's my new job like?

Well, I have been doing my best to balance my life between the General HQ, my home office, traveling, and spending much needed time with my family. That's always a challenge, but I've always find a way to make it work.

Basically not much as changed as far as what it is I do. I am running the day to day of Leccia Tobacco pretty much like I always have, but i currently am part of an incredible team of creative individuals here at General. I am honored to be a part of this team. There are some huge changes happening at General, and all for the good. It's one of the many reasons I decided to join them. I don't look at it as me selling out, but rather buying in to where this company wants to go, and I am excited to be one of the people helping to take it there.

The team here at General have been nothing short of amazing and accommodating. I am truly able to do all the things I have been wanting to do since I started in this industry. There is no one trying to hold me back or change my way of thinking, but rather just an influx of encouragement support and resources….The resources at my disposal are incredible and I have barely even tapped into them.

Outside of Leccia Tobacco, I am responsible for new product development and innovations. I will be and already have been working on the entire General Cigar portfolio to some degree. It's a team effort, and it's a great team of young creative talent. Michael Giannini and myself are at the core of the innovation team here, and working alongside Michael has really been fun. He has been incredibly gracious and the synergy we have is amazing and growing everyday. He's a very unique guy and is truly the real deal. It has really been awesome to brainstorm and bounce ideas with him. We are both very excited about the direction we plan on taking Foundry.
So in short, a lot has changed, but a lot has also stayed the same. I going to continue to be me, and do what I do, and I have more support and resources now, than I could have ever dreamed up.

Expect BIG Things