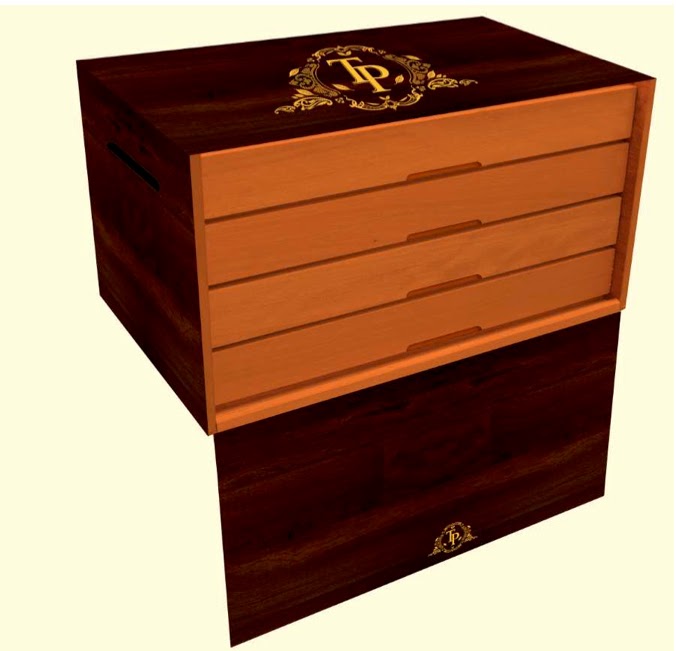 Tabacalera Palma 79th Anniversary Humidor
Jochy Blanco, owner of Tabacalera Palma in the Dominican Republic will unveil a cigar to commemorate the 79th anniversary of his company. Plans are to make an early release of the cigar to attendees of ProCigar 2015 as well as make some of the cigars available in a handcrafted humidor that will be auctioned off.

In a statement announcing the ProCigar auction item Blanco commented, "We are honored to be part of the ProCigar family and what the organization represents. We'd like to take this opportunity to introduce one of the projects we've been actively working on for the last year: our inaugural Anniversary Series. My father founded this company with hard work and passion nearly 79 years ago, and this is part of my legacy to honor him."
Blanco is looking to make ProCigar 2015 an introductory setting for the Anniversary series, however the cigar is targeted for a late 2015 release. ProCigar 2015 Attendees will be able to see the ring and concept design. A 6 x 50 Toro of the blend will be handed out to attendees.
The humidor made available for the auction is handcrafted and made specifically for the event. It consists of four trays that contain a total of 79 cigars of what are described as a "few traditional blends". Seven of the cigars in the humidor will contain the blend of the 79th Anniversary blend in a Churchill size. The cigars will be branded by a 79th Anniversary ring.
This will be the eighth consecutive year ProCigar will have a charity auction with all proceeds benefitting the Voluntariado de Jesus con los Ninos and the Hospicio San Vicente de Paul, non-profit organizations which are dedicated to helping ill children and impoverished elders. The auction is scheduled for February 21st at the ProCigar gala event which takes place the final night of the festival. The 79th Anniversary Humidor for the auction item has a starting bid of $800.00.
It was in 2014 when Blanco was named a member of ProCigar. Tabacalera Palma makes cigars for Boutique Blends, Las Cumbres Tabaco, and Villiger.