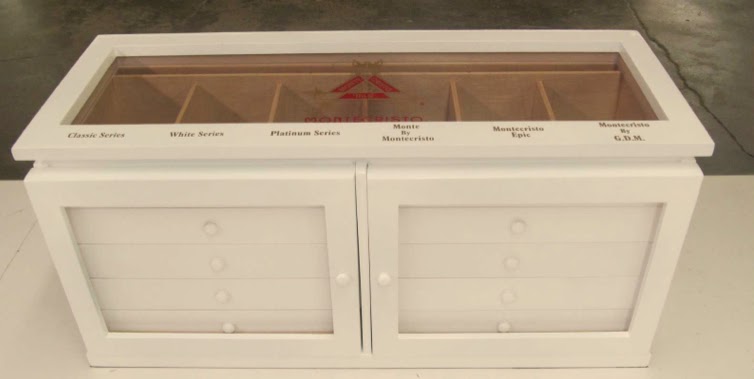 Montecristo Icon Humidor
Tabacalera de Garcia, the factory behind many of Altadis USA's brands will be auctioning off a one of a kind custom made humidor at ProCigar 2015's auction. The Montecristo Icon Humidor will contain 300 cigars divided up among six of Altadis USA's Montecristo blends.

There will be fifty cigars of each included in the humidor:
Montecristo Classic Series
Montecristo White Series
Montecristo Platinum Series
This will be the eighth consecutive year ProCigar will have a charity auction with all proceeds benefitting the Voluntariado de Jesus con los Ninos and the Hospicio San Vicente de Paul, non-profit organizations which are dedicated to helping ill children and impoverished elders. The auction is scheduled for February 21st at the ProCigar gala event which takes place the final night of the festival.
The Montecristo Icon Humidor has a starting bid of $1,500.00.