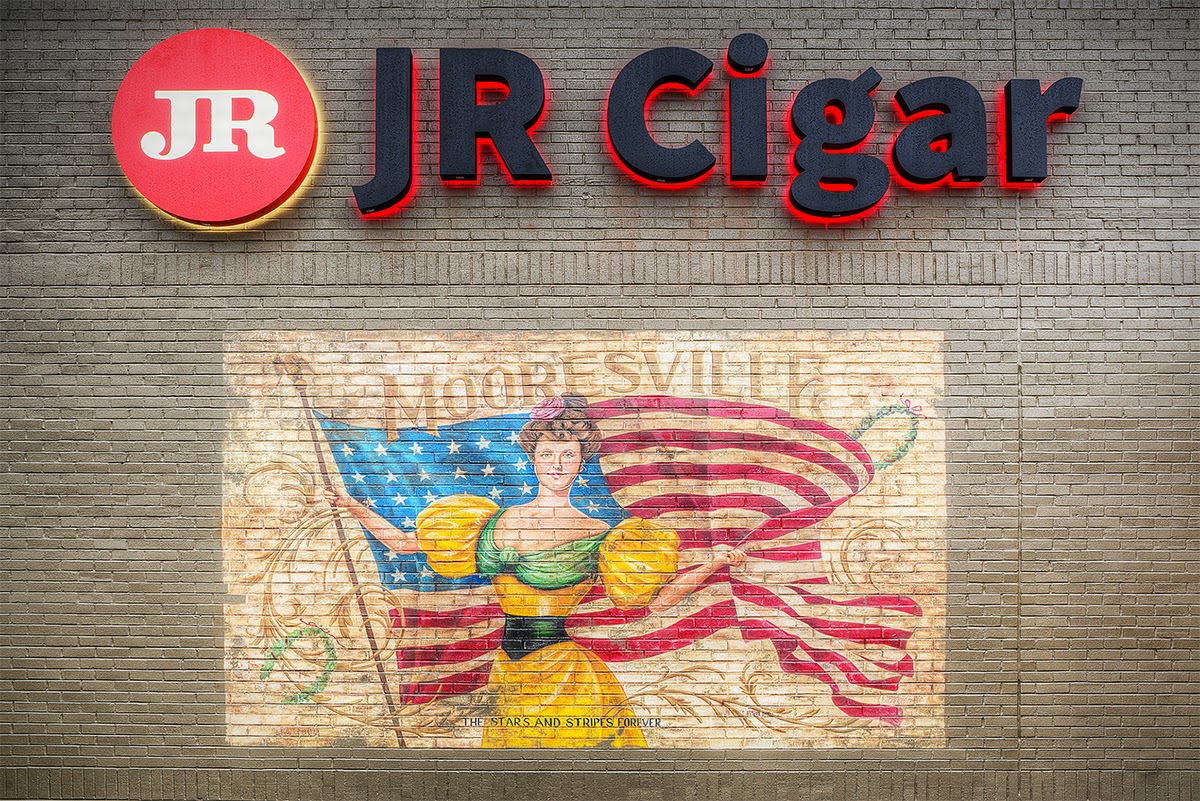 (Photo Credit: JR Cigars)
Last Fall, when it was announced that JR Cigar would close their Statesville, North Carolina store, it sent plenty of shockwaves among cigar enthusiasts in the Northern Charlotte, North Carolina area. The Statesville Location, located about 45 miles north of downtown Charlotte was known not just for cigars, but for a discount retail operation that included: apparel, fragrances, toys, books, seasonal items, and cigarettes. Many cigar enthusiasts were overjoyed when word came out the store would re-open in Mooresville, NC (about 15 miles south of Statesville) with an exclusive focus on cigars. What many didn't expect was a facility that would prove to not only be a makeover for the conglomerate cigar retailer, but an operation that could be the start of the next generation of cigar retail stores and lounges. On March 20 – 21, an official grand opening was held at the Mooresville location. The event drew some huge crowds and some leading personalities in the cigar industry.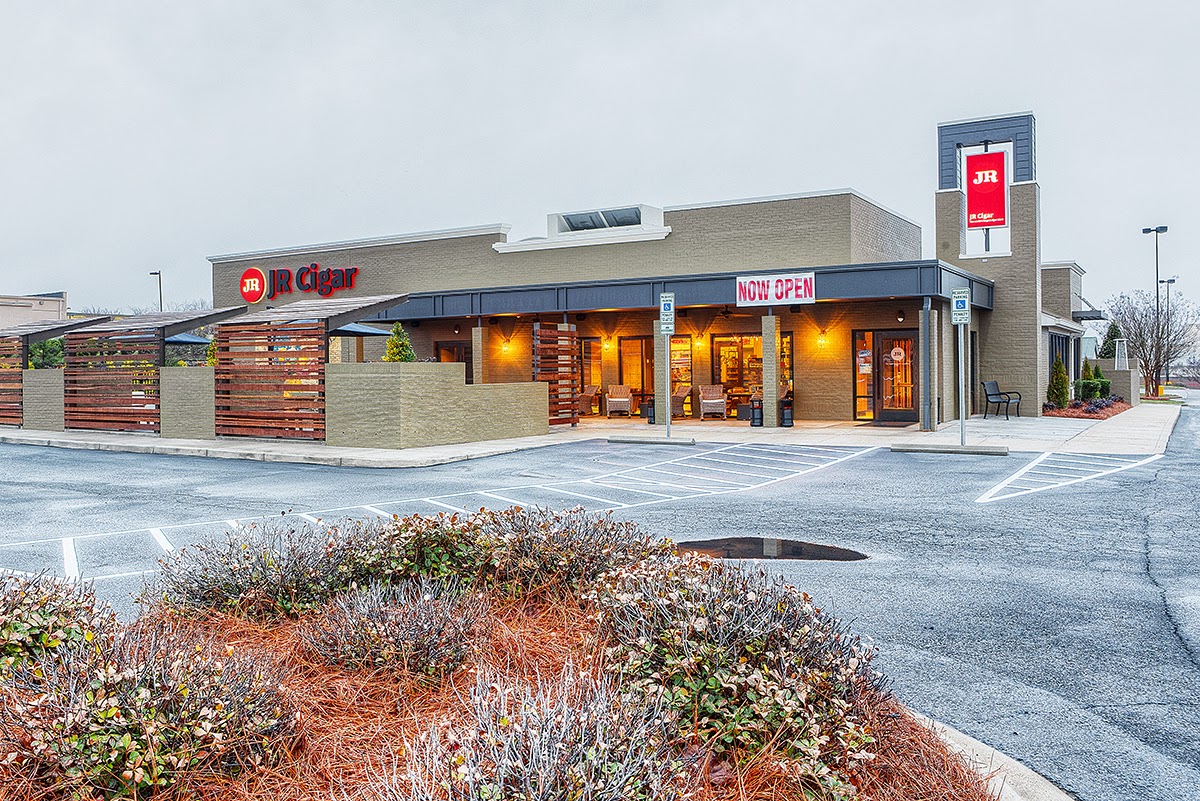 JR Cigars Mooresville (Photo Credit: JR Cigars)
The location is about 30 miles north of Charlotte in the affluent Lake Norman area. It has easy access off Interstate 77 – a highway that runs north-south passing through the Charlotte metropolitan area. The location is massive. It is a 5,700 square foot facility. There is also plenty of ample parking. Once you walk into the building, you see a 8 foot high portrait of a man known for his cigars – the iconic Winston Churchill.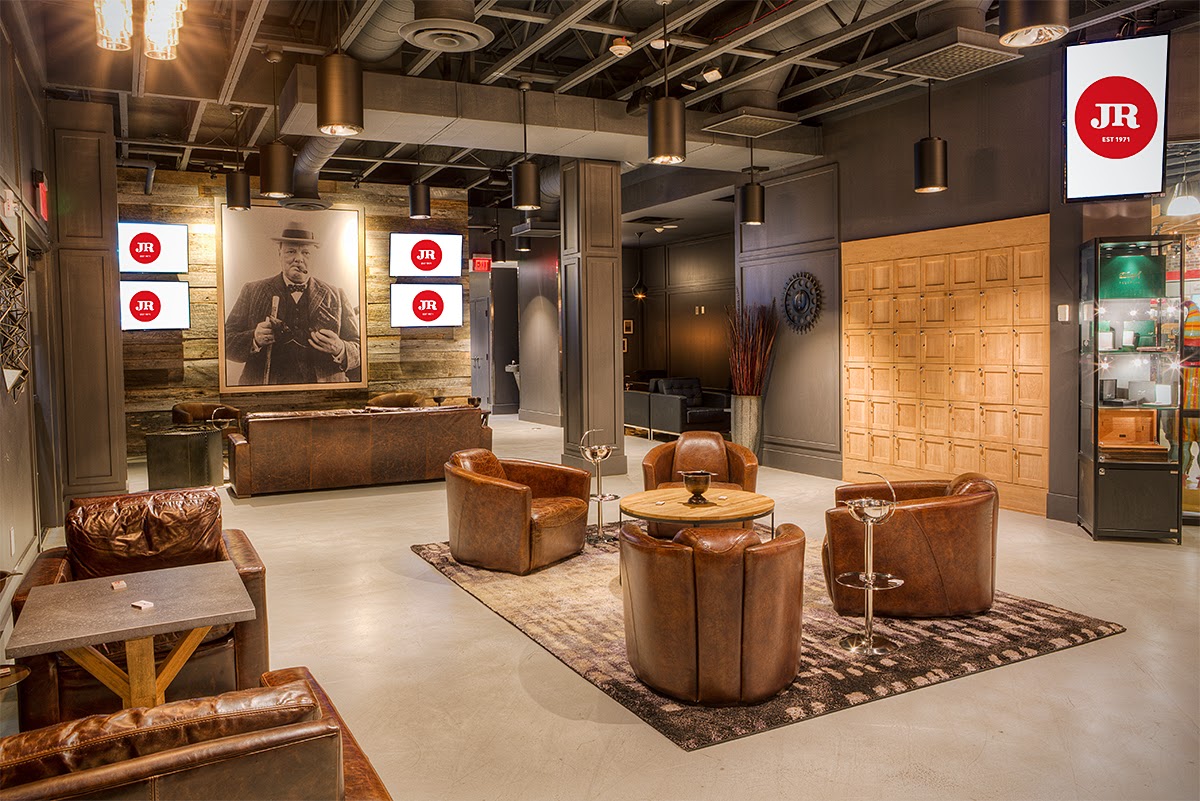 JR Cigars Mooresville Cigar Lounge – Winston Churchill Portrait on left
(Photo Credit: JR Cigars)
The lounge is multifaceted. It features spacious room for seating and is divided into several areas. There are also private rooms as well as two outdoor patio areas with fire pits.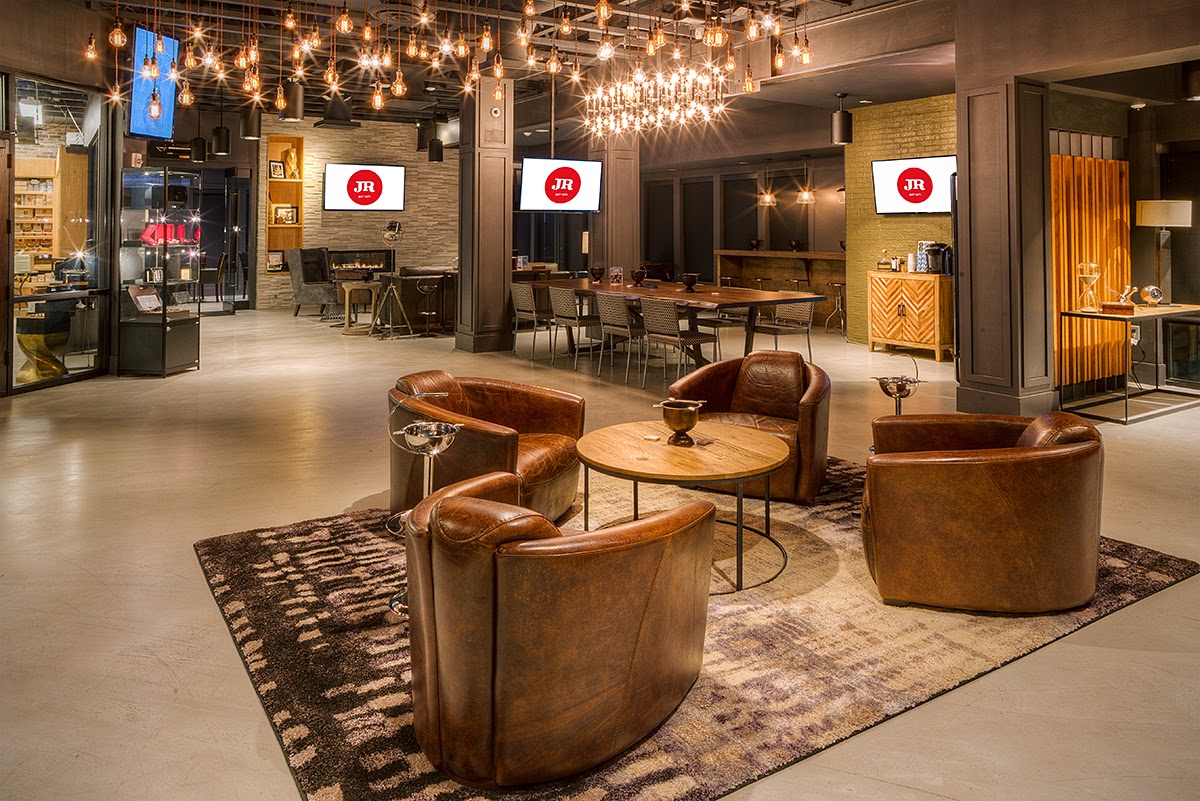 JR Cigars Mooresville Cigar Lounge (Photo Credit: JR Cigars)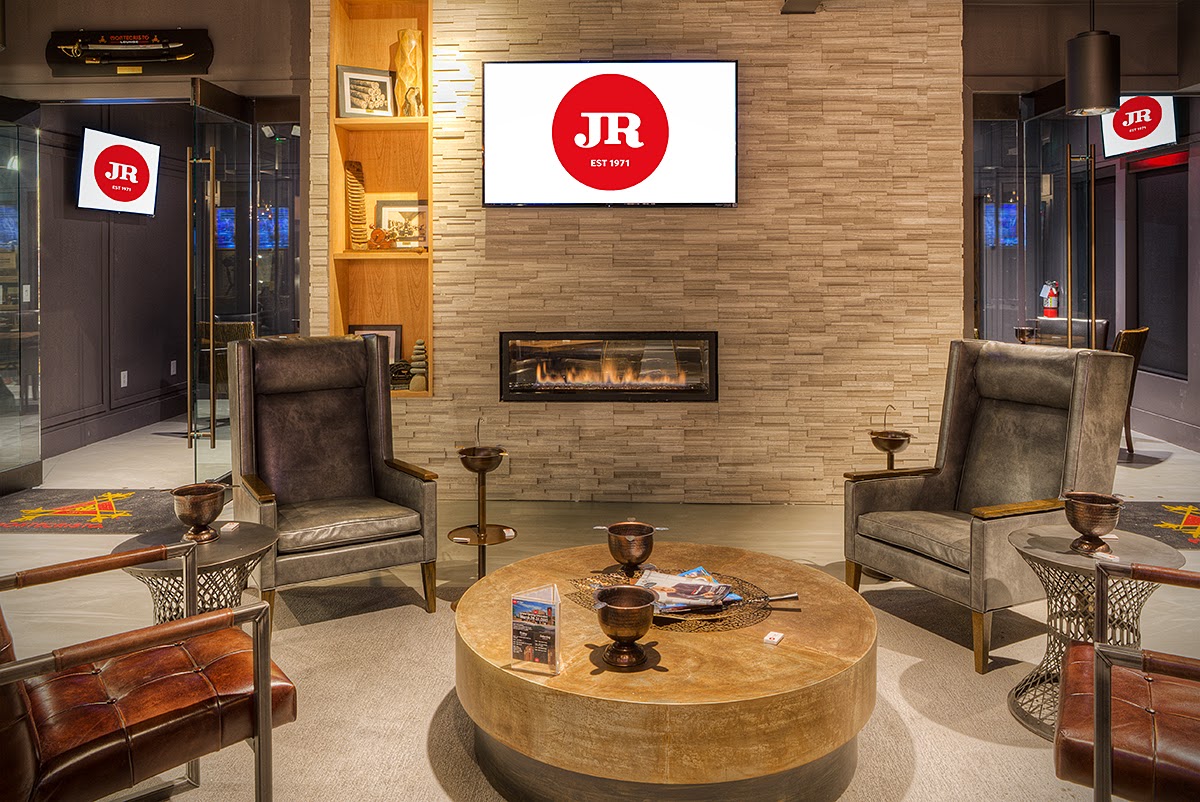 JR Cigars Mooresville Cigar Lounge (Photo Credit: JR Cigars)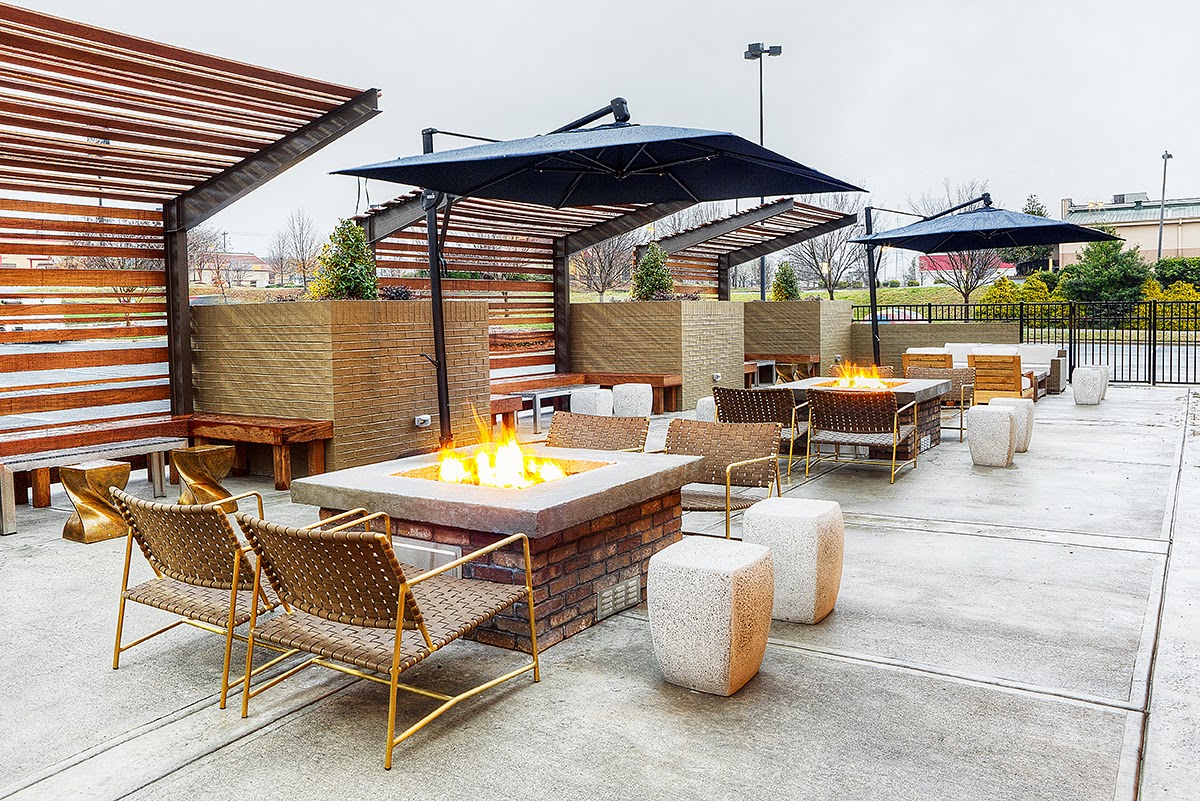 JR Cigars Mooresville Outdoor Cigar Lounge
(Photo Credit: JR Cigars)
According to JR, the humidor has over 650 brands. These include everything from value priced cigars to ultra-premium offerings. There was definitely more of a focus on boutique brands. The humidor also contains a "Fine and Rare" room – housing some rare and ultra-limited cigars. Overall there was great variety and I saw everything from Caldwell Collection Cigars to the Padron Serie 1926 40th Anniversary to Montecristo.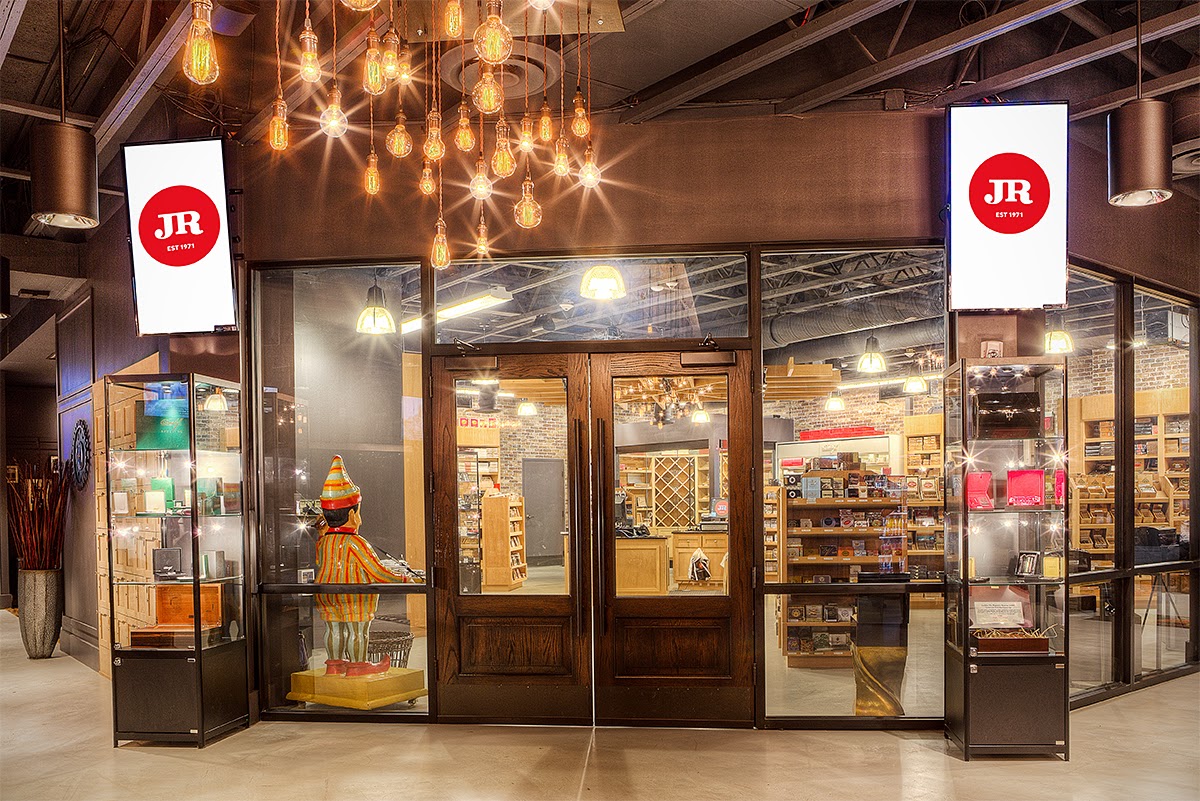 JR Cigars Mooresville Retail Store Humidor
(Photo Credit: JR Cigars)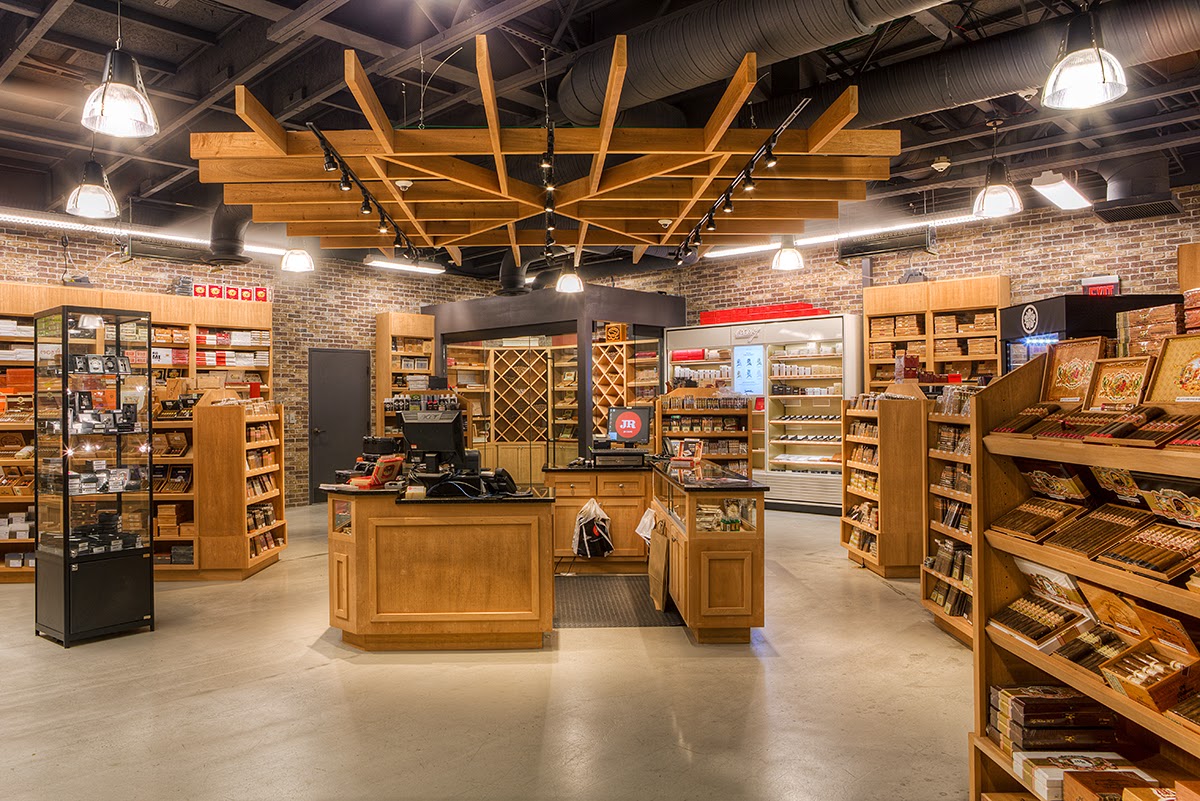 JR Cigars Mooresville Retail Store Humidor
(Photo Credit: JR Cigars)
In terms of limiteds, it's very clear JR Cigars plans to be a player in the world of shop exclusives. This is something that no doubt is very much a part of the contemporary landscape. Two prominently featured shop exclusive cigars for JR were the Ether by Boutique Blends and the Fire from Rocky Patel. These aren't cigars being just aimed at the catalog space, they are being put front and center with the retail shop operation. These are not catalog blends, these are legitimate as any out there.
When I talked to JR Cigar CEO Rob Norris, it was very clear there was a vision and plan to leverage the power of JR – and use that plan to build a store cigar enthusiasts have come to expect in 2015. This was validated in statement made by Norris in a press release:
"The store is everything we are looking to achieve with the JR Cigar brand over the coming years. We are looking to provide consumers with a beautiful location to purchase a great selection of cigars for any palate and then take the time to enjoy them in our lounge, private rooms or two outdoor patio areas with fire pits. We have spent a lot of time in cigars stores over the past few years, and we have, I believe, pulled together the best of best that is out there, as well as a few touches that are new to the industry."
JR also says there are plans to add a craft beer bar – tying the North Carolina traditions of craft and beer and tobacco together.
We saw an educated staff that gave personal attention to each and every customer who walked in the door. We have been told there are plans to get all staff members Tobacconist University certification.
Leading cigar manufacturers were invited to the Grand Opening. Each manufacturer was given an exclusive block to conduct their own event on site. The Grand Opening event was a two day gala highlighted by a ribbon cutting ceremony featuring Altadis USA Vice President and head tobacco purveyer Larry Palumbo. Also in attendance throughout the Grand Opening were Room 101 Brand Owner Matt Booth; General Cigar Company's Michael Giannini, Rick Rodriguez, and Sam Leccia; Alec Bradley President Alan Rubin; and Boutique Blends President Rafael Nodal. Events were also conducted by Davidoff, Rocky Patel Premium Cigars, Drew Estate, Xikar, and Arturo Fuente. JR reported some 1,000 customers walked through the doors during the Grand Opening event.
Early attendees received a commemorative Montecristo cigar designed exclusively for the event.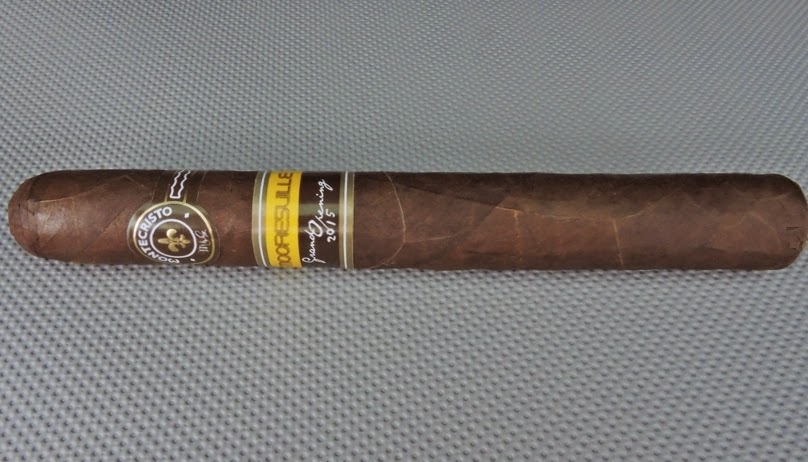 Montecristo JR Mooresville Grand Opening 2015 Cigar (Cigar Coop Photo)
There is no doubt, this is not your Father's JR Cigars. JR Cigars has three retail stores in North Carolina, two in New Jersey, as well as shops in Washington DC and the Detroit, Michigan area. The company's Paramus, New Jersey store had received an upgrade, but Mooresville is the most extensive revamp. This is definitely a game changer on the retail operations end of the cigar business.