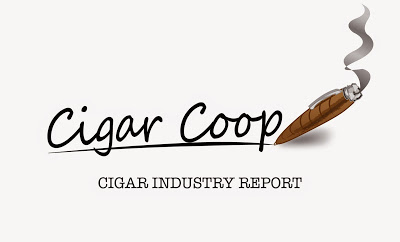 The Cigar Industry Report is a one stop place to catch up on the activity here at Cigar Coop and Stogie Geeks. It is a combination of our news reports, cigar reviews, and assessment updates we do throughout the week. We will also recap what happened on our Stogie Geeks show.  Finally, each week we will look back at Cigar Coop history. Look for this report every Saturday morning at 8am Eastern time.
Cigar Industry Report: Volume 4, Number 26 (Edition 123   5/23/15)
Feature of the Week:  My Father Lounge Exclusives Revamped
For the past several years, My Father Cigar lounges have exclusively carried the My Father Lounge Cigar, a toro-sized Nicaraguan puro. A representative for My Father Cigars has informed Cigar Coop that the program is changing and My Father Lounges now each have the opportunity to select an exclusive size of the My Father Lounge blend that will only be sold that particular lounge.  This week we learned that The Pipe in Pint in Greensboro, North Carolina has received the My Father Lounge Exclusive Box Pressed Torpedo and Cutters Cigar Emporium in Alpharetta, Georgia will receive the My Father Lounge Exclusive 6 x 60.
Southern Cigar Festival
Cigar Coop and Stogie Geeks are proud to partner with the Southern Cigar Festival. The event is being held on June 6 at the Verizon Wireless Amphitheatre at Encore Park in Alpharetta, Georgia. This past week, we took a look at some more of the manufacturers making up this great event.
We also had an exclusive interview with organizer Russ Sutton from Cutters Cigar Emporium who talks about how this event came to be – and what to expect.

Tickets are available through Ticketmaster via the event website, Cutters Cigar Emporium, and the Amphitheatre box office. Those purchasing tickets in person at Cutters Cigars will get a free cigar with their ticket purchase.


News and Previews
Legislative News
Federal: Senator Tim Scott (R-SC) has signed on as a co-sponsor to Senate Bill (S. 441) – the total sponsor count is at 17. Five new sponsors were added to House Bill (HR 662) – Rep Brad Wenstrup (R-OH); Rep Scott DesJariais (R-TN); Rep Robert Dold (R-IL); Rep Randy Weber (R-TX); and Rep Tom Emmer (R-MN) bringing the total sponsor count remains to 110.  Meanwhile for H.R. 2058  (to change the effective date for cigars subject to FDA regulation from 2007 to 21 months following any proposed regulations are put into effect)  there were four new co-sponsors added: Rep Mike Pompeo (R-KS); Rep Billy Long (R-MO); Rep Tom Graves (R-GA); and Rep David Valadao (R-CA) – bringing the total to 13 sponsors.
Indiana: The State Court of Appeals has heard a case that is challenging the city of Indianapolis' Smoking Ban.  No word on when a decision will be made.
Assessments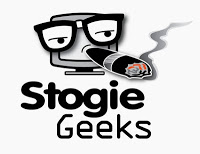 We had two editions of Stogie Geeks Shorts – first we had a special segment on the La Aurora Cameroon Corona Especiales and then an exclusive interview with Brad Winstead, Vice President of Altadis USA and Rafael Nodal, President of Boutique Blends as they talked about their collaboration on the Romeo by Romeo y Julieta Aging Room.
Our smokes of the week included:
Azan Maduro Natural Robusto Extra by Roberto P. Duran Cigars
Davidoff Golf Limited Masters Edition 2015 Toro
La Aurora Preferido Gold (Corojo) Corona Especiales
La Aurora Preferido Platinum (Cameroon) Corona Especiales
Rocky Patel Prohibition Broadleaf
Rocky Patel Prohibition Mexican