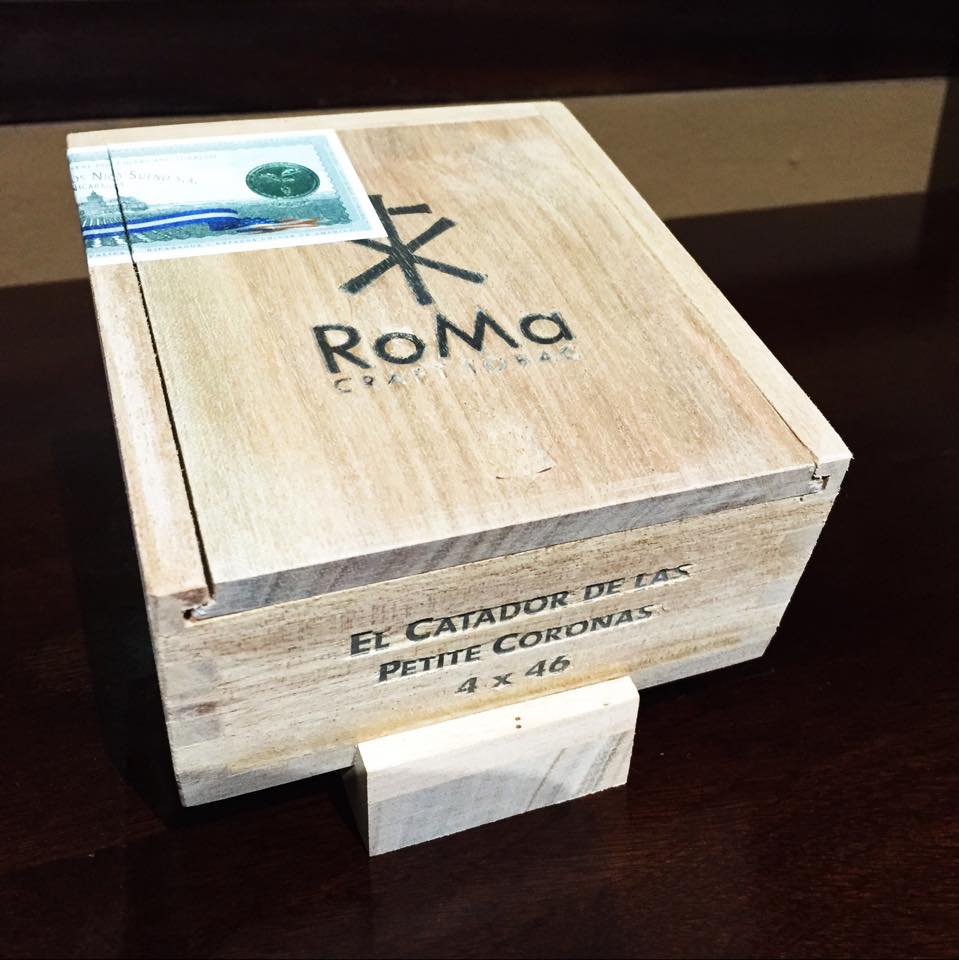 At the 2015 IPCPR Trade Show in New Orleans, RoMa Craft Tobac will introduce its fourth installment of its "El Catador" (sampler) series. El Catador de las Petite Coronas is a ten cigar sampler consisting of two 4 x 46 cigars from each of the five RoMa Craft Tobac lines. There will be a total of 600 boxes of this new sampler produced with a limit of ten samplers per retailer storefront. The sampler will first be available to those retailers attending the show. Any remaining samplers will be made generally available post IPCPR.
El Catador de las Petite Coronas joins El Catador de los Perfectos, El Catador de las Panatelas, and El Catador de los Gran Robustos as a part of the sampler series. Those three previous installments were offered as exclusives to select retailers. Since El Catador de las Petite Coronas will be available at the trade show, it marks the first installment of the El Catador series to be more generally available.
Included in the sampler are the RoMa Craft Tobac Intemperance BA XXI Intrigue and EC XVIII – which are currently regular production offerings. The remaining three cigars come from the CroMagnon, Aquitaine, and Neanderthal lines. According to RoMa Craft Tobac co-founder Skip Martin, "The 4 x 46 is the size I smoke the most at the factory, usually an Intemperance BA XXI Intrigue or EC XVIII Charity, but a few years ago we started making CroMagnon and Aquitaine in this size. I wasn't sure the Neanderthal blend would work in this small format, given the amount of filler components, but it does and it is an amazing little powerhouse."
The CroMagnon and Aquitaine petite corona offerings are the CroMagnon Peștera Muierilor and Aquitaine Peștera Muierilor respectively. Peștera Muierilor is the name of an intricate cave system located in Romania where cave bear remains were found as well as a skull of a female early modern human.
The Neanderthal petite corona offering is the Neanderthal HoxD. HoxD refers to a group of five genes called HOXD, which influences the strength of limbs, including arms and hands. Scientists said these genes were muted on ancient humans, such as Neanderthals thus explaining their short arms, legs, and bowleggedness. HoxD will become the third vitola to be released in the Neanderthal blend. It also becomes the first Neanderthal vitola to be included in a El Catador sampler.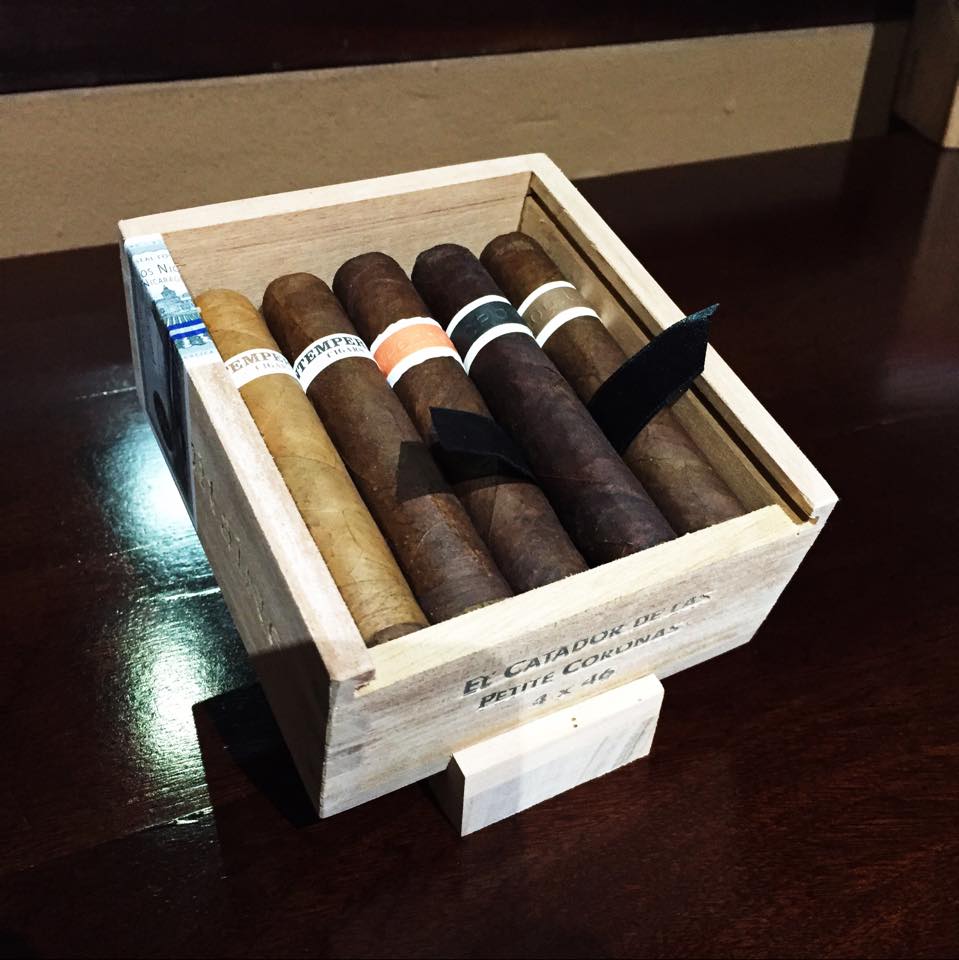 In regards to the El Catador series, Martin commented, "I have really enjoyed releasing the samplers in this series because it provides our customers, and a friend, with the ability to conduct their own horizontal tasting of cigars in the same Vitola from different blends."
"For the first time, this sampler includes three previously unreleased cigars that do not otherwise exist in our core lines," said Martin. "The variance in the density of the tobaccos from blend to blend is very interesting, and in this format they are demonstrated by smoking times that vary from blend to blend even though the size is the same. All in all, this has been one of my favorite side projects at Nica Sueno and I am very interested to see how these new sizes are received."
Pricing for the 10 count sampler will be $62.50.  At a glance, here is a look at the El Catador de las Petite Coronas sampler.
Intemperance BA XXI Intrigue
Wrapper: Brazil Arapiraca
Binder: Indonesia
Filler: Nicaragua/Dominican Republic
Petite Corona: 4 x 46
Country of Origin: Nicaragua (Nica Sueno)
Intemperance EC XVIII Charity
Wrapper: Ecuadorian Connecticut
Binder: Indonesia
Filler: Nicaragua/Dominican Republic
Petite Corona: 4 x 46
Country of Origin: Nicaragua (Nica Sueno)
CroMagnon Peștera Muierilor
Wrapper: Connecticut Broadleaf
Binder: Cameroon
Filler: Nicaraguan (3 Fillers): Esteli, Condega, and a ligero leaf from Pueblo Nuevo (a small farm north of Esteli on the Honduran border)
Petite Corona: 4 x 46
Country of Origin: Nicaragua (Nica Sueno)
Aquitaine Peștera Muierilor
Wrapper: Ecuadorian Habano Ligero
Binder: Cameroon
Filler: Nicaraguan (3 Fillers): Esteli, Condega, and a ligero leaf from Pueblo Nuevo (a small farm north of Esteli on the Honduran border)
Petite Corona: 4 x 46
Country of Origin: Nicaragua (Nica Sueno)
Neanderthal HoxD
Wrapper: Mexican San Andres Maduro
Binder: U.S. Connecticut Broadleaf Maduro
Filler: U.S. Pennsylvania Double Ligero (GR-S1), Nicaraguan (Conega, Jalapa, Pueblo Nuevo, Esteli), Dominican Republic (Olor)
Petite Corona: 4 x 46
Country of Origin: Nicaragua (Nica Sueno)
Photo Credits: RoMa Craft Tobac