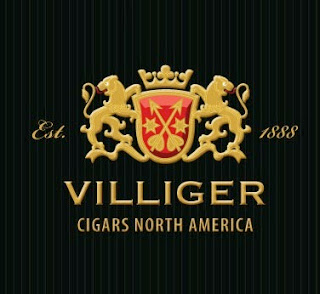 In 2013, Villiger Cigars celebrated its 125th anniversary.  While Villiger released a cigar called the Villiger 125 in the U.S.. That same year, another cigar called the Villiger Celebration 125th Anniversary was introduced  to select retailers in the Swiss and German markets.  At the 2015 IPCPR Trade Show, the Villiger Celebration was now launched for the U.S. market.
The Villiger Celebration was blended by Villiger AG owner Henrich Villiger.  We have been told that the blend was modified for the American market.  The blend's tobacco components have not been disclosed.  For the U.S. market, the Villiger Celebration will be available in one size – a toro vitola.  The cigars are packaged in ten count boxes.  Inside each box will be eight cigars in cellophane and two cigars packaged in black tubes.
The Villiger Celebration 125th Anniversary will have a price point of $14.50 per cigar.  It is sold in the U.S. via the company's Villiger North America operation.