Agile Cigar Reviews replace what we termed "Assessment Updates". The concept is the same, but the name is different. Agile Cigar Reviews use a lightweight, shorter format. These will never take the place of our comprehensive reviews. They are only used on blends we have previously assessed. This might be a blend we are re-scoring or providing a score for a first time. It might be a blend we are looking at in a different size. Today, we re-assess Avo Limited Edition 2006 – Avo 88 with the version included in the Avo's Greatest Hits Sampler. This was a cigar we assessed back in March 2014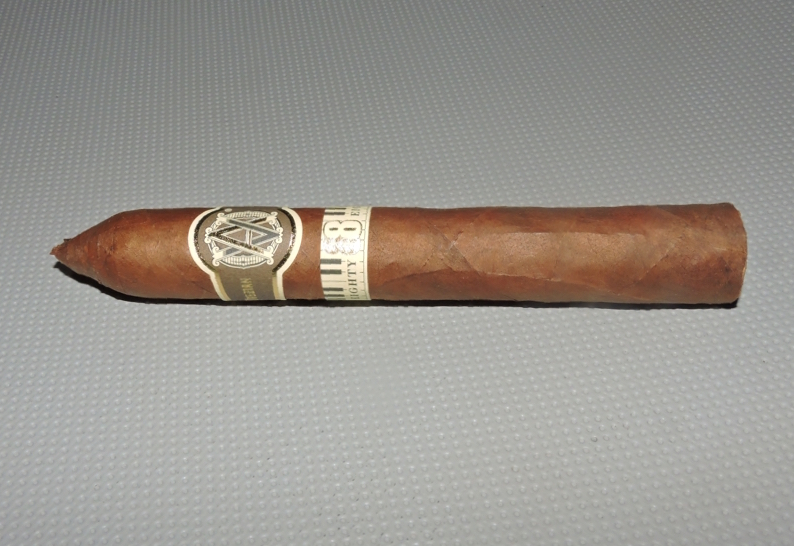 Wrapper: Yamasa (Dominican)
Binder: Olor/Criollo( Dominican)
Filler: Piloto Viso, Piloto Ligero, San Vicente Ligero, Corojo/Olor, Crillo (All Dominican)
Belicoso: 6 x 52
Country of Origin: Dominican Republic
The Avo Limited Edition series is a favorite among cigar enthusiasts.  The series was launched in 2001 and has followed each year with a different limited production release is done in a different size and a different blend.  The releases are timed around brand ambassador Avo Uvezian's birthday (March).  Just prior to the 2014 IPCPR Trade Show a sampler of all of the releases (minus the 2005) called Avo's Greatest Hits Sampler was announced.  Today we take a look at the Avo Limited Edition 2014 better known as the Avo 88.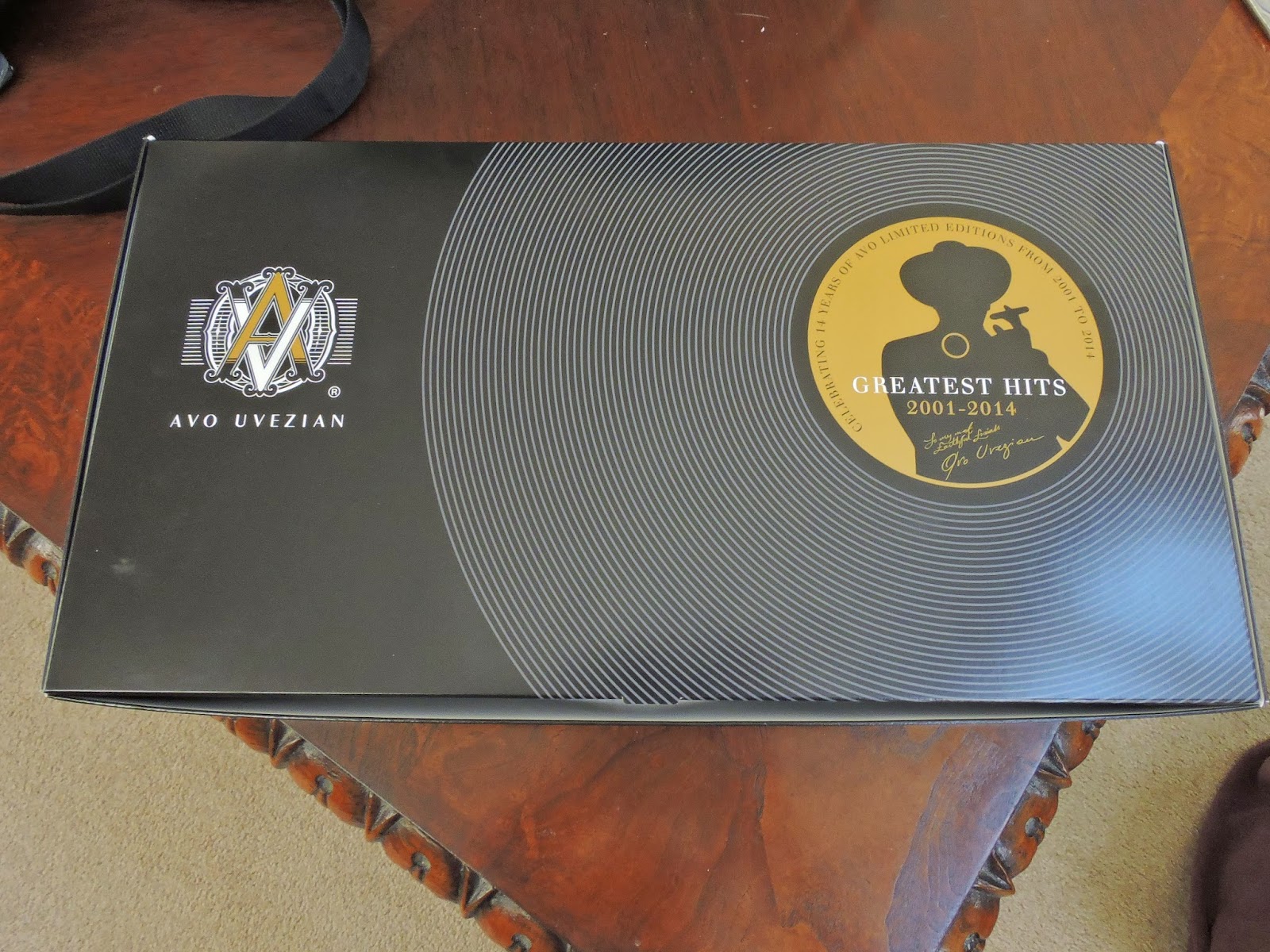 Avo Greatest Hits – Packaging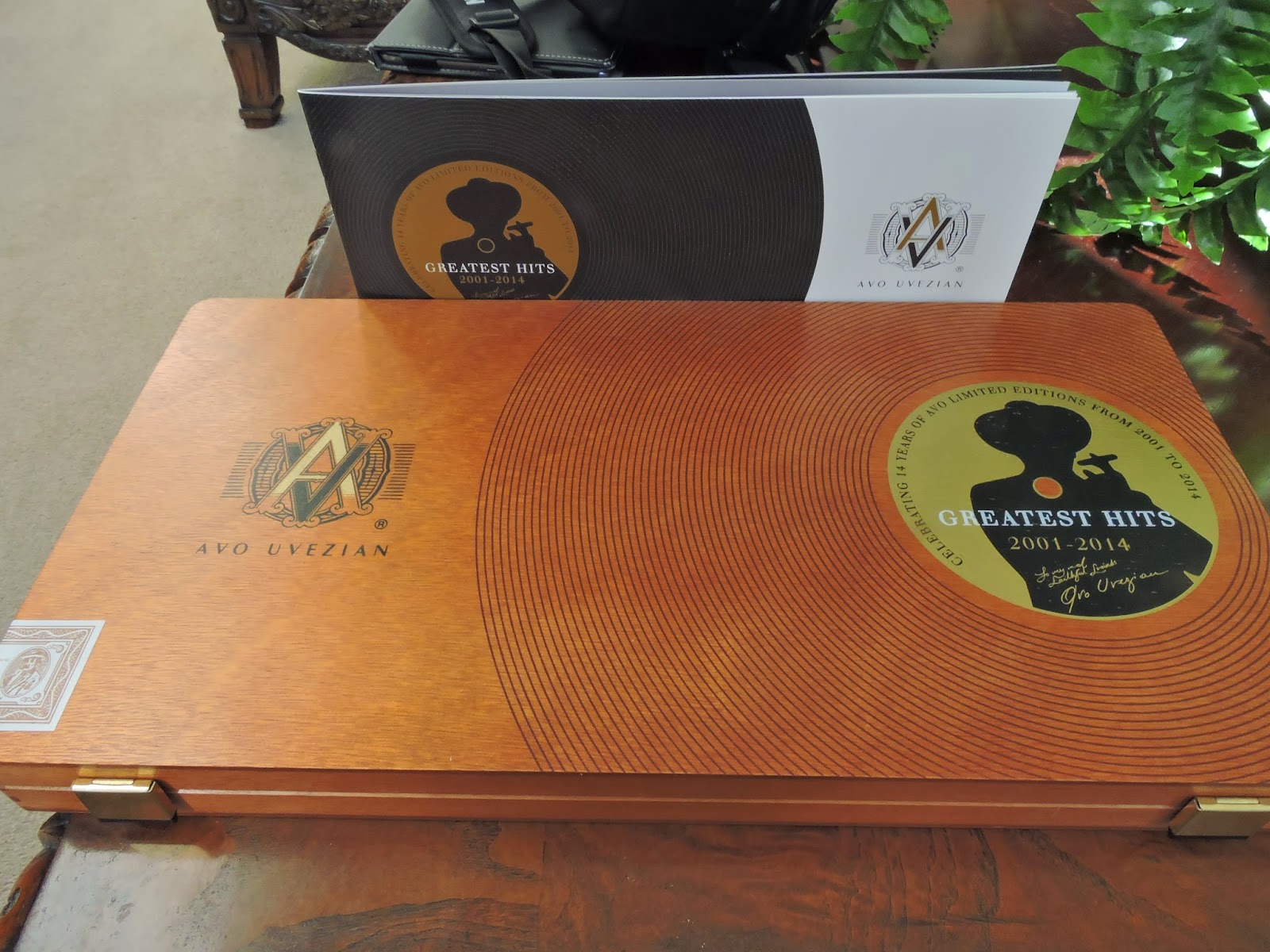 Avo Greatest Hits – Closed Box
In terms of the cigars included in the package some have had their blends reconstructed using the same tobaccos (The LE05 was not included because this the reconstruction of the blend could not be done to Master Blender Henke Kelner's satisfaction).  Since Avo's Greatest Hits came out a few months after the release of the Avo 88, it is safe to infer these are from the same production batch as the original Avo 88.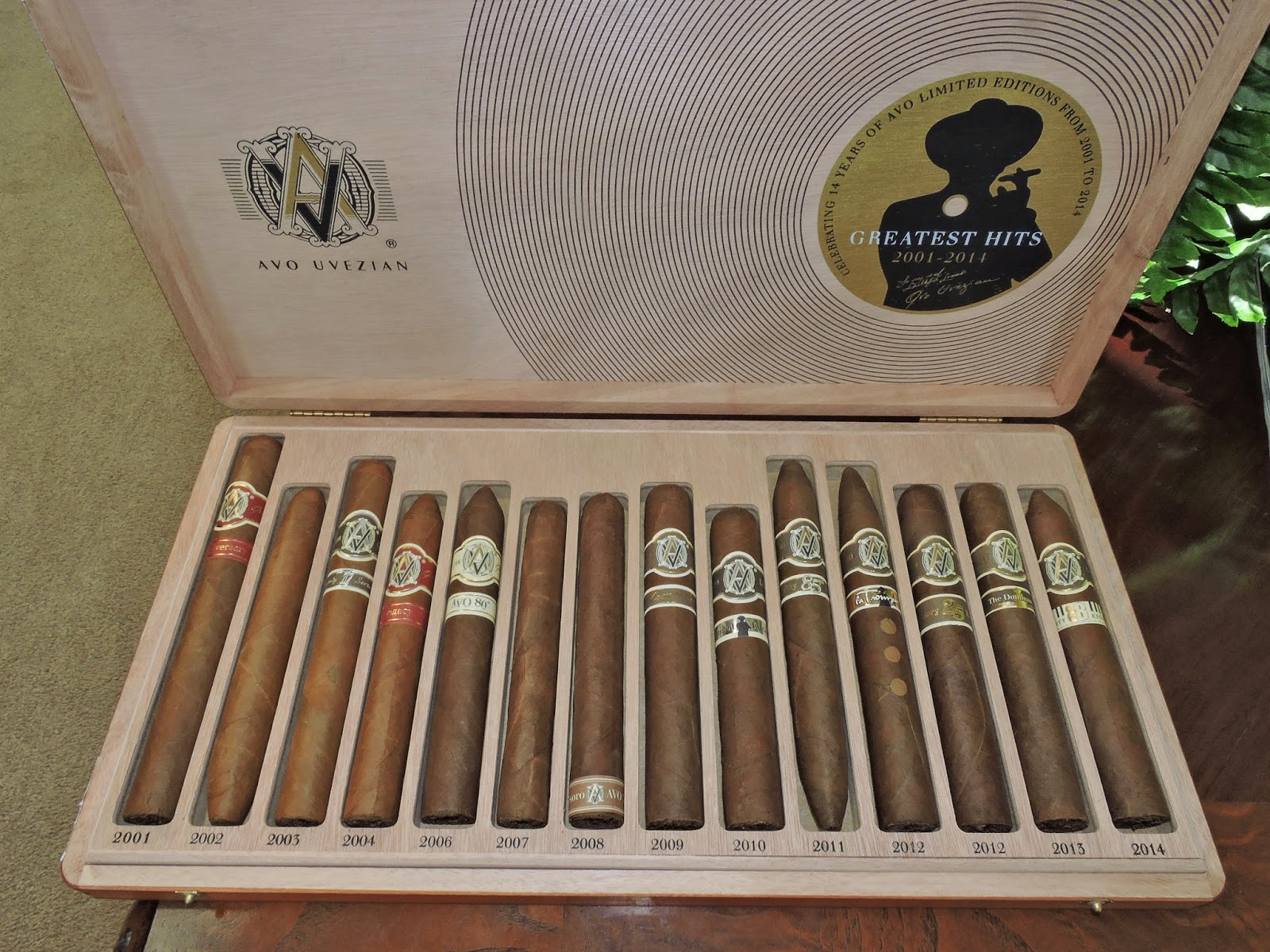 Avo Greatest Hits – Contents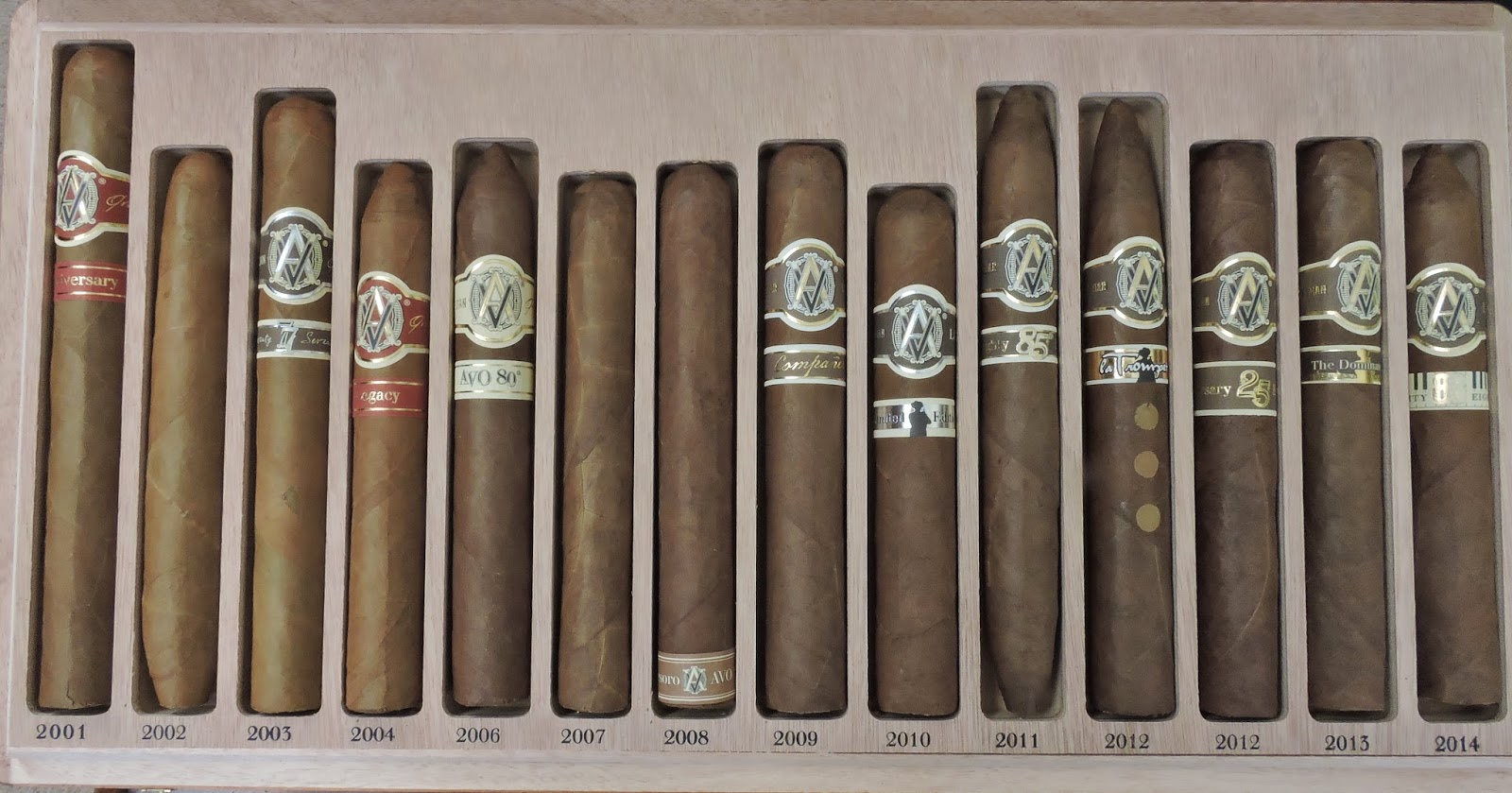 Avo Greatest Hits – Close Up
The Avo Limited Edition 2014 was dubbed the Avo 88 in celebration of Uvezian's 88th birthday. This is the first Dominican puro that was released in the Avo Limited Edition line. It is highlighted by a Yamasa region wrapper – a wrapper has become a game changer for Davidoff as they have used it on many special releases. The Avo 88 is available in one size – a 6 x 52 belicoso. A total of 8,888 boxes were produced.
As expected, since it was only a few months between releases of the Avo 88, I didn't get much differences between Avo Greatest Hits version and what I had smoked when it was released.  The cigar delivered notes of chocolate, orange cream, grass, natural tobacco and red pepper. I could definitely pick up some corojo sweetness in the filler. This Avo 88 seemed to have a little more strength and a little less body than when I smoked it last year as this time around I assessed it to be medium to full for both attributes.
The Avo 88 was a cigar that finished as the Cigar Coop #14 Cigar of the Year for 2014, and it's certainly one that still smokes like a Top 20 cigar. With a year of age, it kept true to what I enjoyed about the Avo 88.  While it's a cigar I'd recommend to a seasoned cigar enthusiast, it's certainly one I would not discourage a novice from trying.  If you can find boxes of these, it's certain worth picking it up.
Summary
Burn: Excellent
Draw: Excellent
Complexity: High
Strength: Medium to Full
Body: Medium to Full
Finish: Excellent
Assessment: 4.0-Box Worthy
Score: 93 (Previous Scores: 3/14 – 94)
References
Original Assessment: Avo Limited Edition 2014 – Avo 88
News: Avo's Greatest Hits Sampler Features Limited Editions
Price:  $16.00 (2006 release), Sampler Price: ($224.00)
Source: Purchased
Stogie Geeks Podcast: Episode 90
Stogie Feed: Avo Limited Edition 2014 – Avo 88