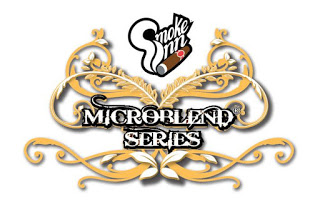 In 2010, South Florida Retailer launched the first of a series of shop exclusive cigars called the "MicroBlend" Series.  The series was originally released to commemorate the retailer's 15 years in business. The concept behind this series involved South Florida retailer teaming up with some of the biggest names in the cigar industry to produce a limited run exclusive for its stores. The series was originally intended to have four installments from four different manufacturers, but has turned into a ongoing series with over ten installments. Yesterday, our friends at Toasted Foot broke news that Smoke Inn is planning a sampler featuring the first ten installments of the series called the Smoke Inn MicroBlend Collection.
Smoke Inn owner Abe Dababneh sent a photograph (above) to Toasted Foot showcasing a picture of a prototype box and indicated that the final version would be of higher quality.
There will be a total of 1,000 samplers produced. Each sampler will contain one cigar from each of the ten installments. The second installment of the series, the Padron SI-15 was unique because it came in two different blends – the Padron SI-15 Natural and the Padron SI-15 Maduro. As a result these cigars will be split among the 1,000 samplers with  500 of the samplers containing the Natural, while the other 500 will contain the Maduro.
Dababneh also told Toasted Foot plans are that there will be a special gift that will come in every box.  No details were disclosed other than it will be "something cool and unique that can be collected and / or traded."
Plans are for the MicroBlend Collection sampler to be released later this year or early next year.
The ten installments of the Smoke Inn MicroBlend series are (in chronological order) are: