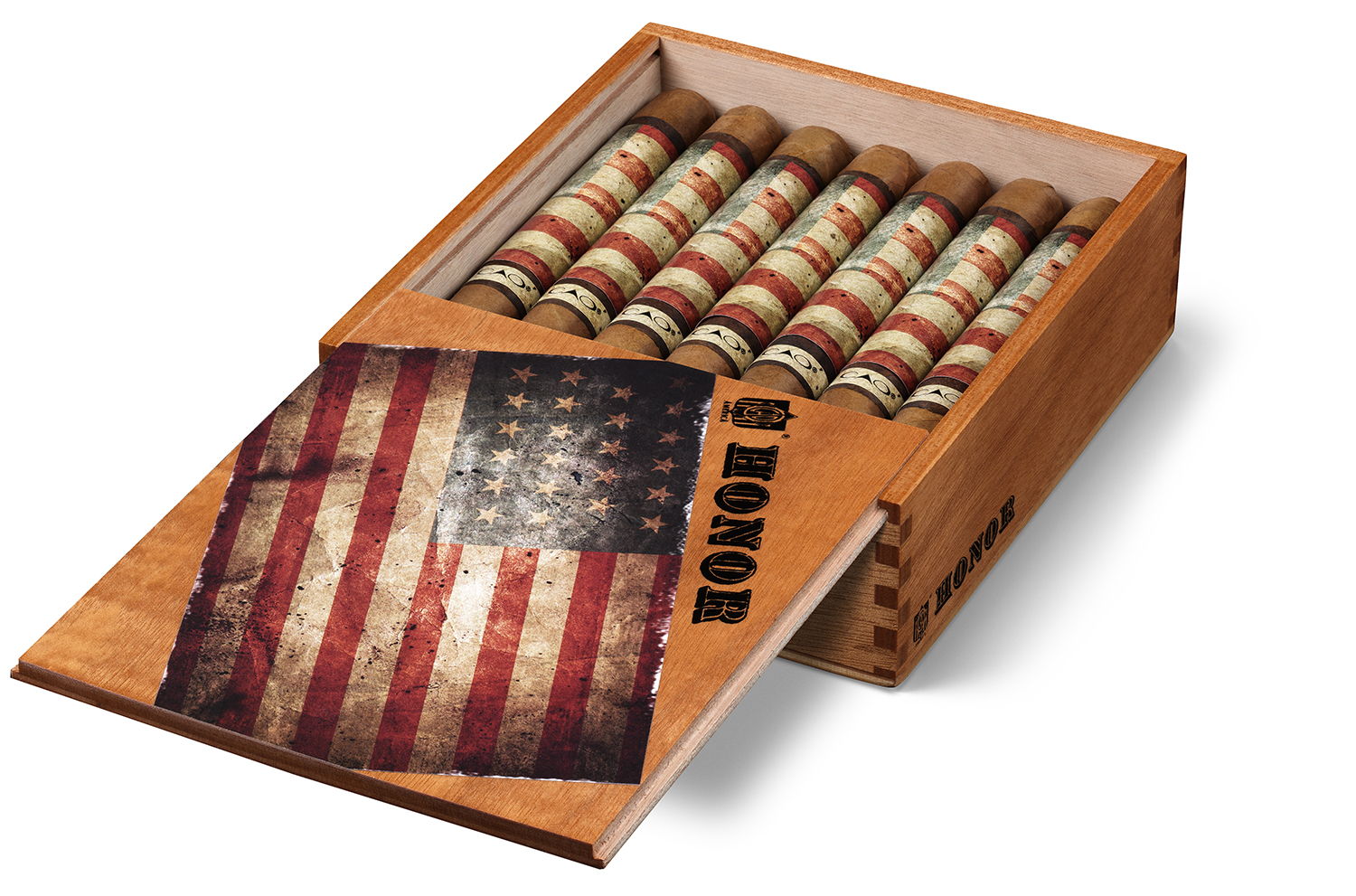 CAO Cigars has announced it will donate a portion of the proceeds of its recently released small batched limited edition CAO Cigar to the Amazing Surf Adventures (ASA) Operation Surf program benefitting wounded military heroes. The donation will support ASA's 13th Operation Surf event being held on the Central Coast of California beginning on October 13, 2015 and continuing through October 19th, 2015.
The CAO Honor cigar was quietly released this past summer. The cigar is a 6 1/2 x 52 Toro that is made in Nicaragua. It is packaged in 14 count boxes. Each cigar has an SRP of $8.50 per cigar or $119.00 per box.
ASA is a program that provides men and women the opportunity to receive adaptive ehabilitative and recreational recovery through surfing and camaraderie. The Operation Surf event will feature twenty-four wounded active-duty and veteran heroes from various branches of the U.S. military and the United Kingdom.  The seven-day event includes five days of surf instruction.
In a press release announcing the program Ed McKenna, senior brand manager for CAO Cigars commented, "Over the past several years, we've been involved with Operation Surf in small ways, and we wanted to make a push to help out in a much bigger way via CAO Honor. The work that the folks at Operation Surf do in helping wounded heroes cope with physical injuries and PTSD through surfing is incredibly impactful, and we are proud to contribute."
"We are grateful to CAO for their support," commented ASA President and Founder Van Curaza. "This donation will provide the funding needed to hold more surf clinics for our active duty military and veteran heroes, thereby allowing us to continue providing a life-changing experience for them, one wave at a time."
"No matter what your injury is," commented thirty-seven year old Jason M. in  the same press release, "it's nice to know you can be successful at a sport. Participating in Operation Surf helped me realize that my brain injury and paralysis don't limit my dreams. Just a bump in the road. Keep doing what you're doing with the clinic; it was a great stepping stone for me."