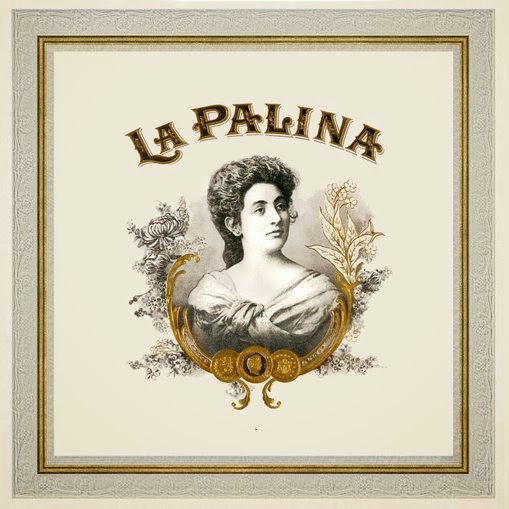 La Palina Cigars has installed a new executive team. This week owner Bill Paley has added a pair of industry veterans, Clay Roberts and Sam Phillips as the part of the formation of this new team.  Roberts will become La Palina's Chief Operating Officer and Co-President.  Philips will also take on the title of Co-President.  In addition, the company announced that Mike Massey will take on the role of Chief Financial Officer.
Roberts and Phillips bring in some deep industry experience, and appear to be setting the wheels in motion to take the company to the next level.
Roberts started his career in the cigar industry back in 2007 with Rocky Patel Premium Cigars.  In 2010, he moved over to A.J. Fernandez Cigars as Vice President of Marketing. During his tenure at A.J. Fernandez Cigars, he helped move the company into producing and marketing its own brands – most notably San Lotano.  Early in 2014, Roberts departed A.J. Fernandez and would later that year would join Alec Bradley Cigars as its Executive Vice President. He had served in that role up until being named to his new position at La Palina.
It is perhaps Roberts' ties to the entertainment business that make him a most interesting hire for La Palina. He best best known for hosting his own reality series, Point Man on The Travel Channel.  On this show, Roberts would showcase his other real-life job of traveling the world to setup props, locations, and resources to shoot commercials. In addition, he had ties to the entertainment industry since his former boss Rocky Patel had also been an entertainment lawyer. On the other hand, Bill Paley, the owner of La Palina Cigars has several family ties to the entertainment industry as his father, William S. Paley was the founder and chairman of Columbia Broadcasting System (CBS).  Paley is also on the board for the Paley Center for Media.
Phillips, also spent time at a couple places Roberts has been at – namely Rocky Patel Premium Cigars and Alec Bradley Cigars.  In 2000, Phillips started out as National Sales Manager for Indian Tabac, the name Rocky Patel Premium Cigars was known as.  After departing in 2001, Phillips would return to Rocky Patel as its Director of Marketing – a role he served in from 2006 to 2010.  In 2010, he became Vice President of Marketing at Alec Bradley. This was a role he served in until earlier this year.
La Palina has undergone several changes in its senior staff over the past few years. In 2012, Paley brought in Andrew Brennan to be his Director of Sales. Prior to joining La Palina, Brennan served as Vice President of Sales for La Flor Dominicana.  In 2014, Bob Moreno, who had served in a similar capacity at E.P. Carrillo and Xikar would replace Brennan. Last month, the company parted ways with Moreno.  Earlier this year, long-time La Palina Vice President Courtney Smith departed the company. Since Moreno and Smith's departure, these roles had been open at La Palin. The appointments of Roberts, Phillips, and Massey appear to fill these voids.
Paley formed La Palina Cigars in 2009, resurrecting the brand started by his grandfather, Samuel Paley back in 1896. The company has enjoyed steady growth over the past 6 years, and has garnered both critical and commercial acclaim. La Palina captured the Cigar Coop 2011 and 2012 Cigar of the Year Awards. The naming of this new Executive Team sends a signal that Paley is planning on being in the cigar business for the long haul.