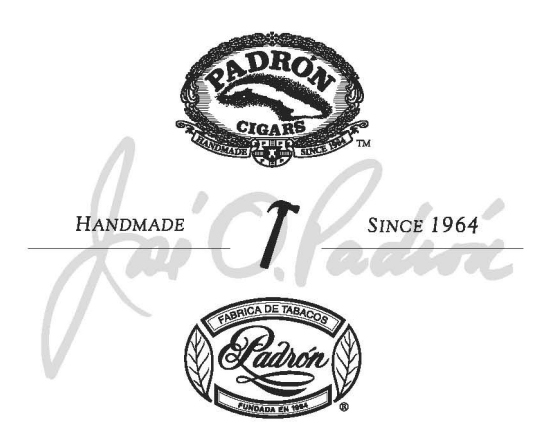 On June 10th, 2016, Jose Orlando Padron, the patriarch of the Padron family and founder of Padron Cigars will turn 90 years young. However, the celebrations for this milestone will kick off later this month. South Florida retailer, Smoke Inn Cigars is planning a 90th birthday celebration on January 29th at its Boynton Beach, Florida location. As a part of the celebration, a special 90th birthday cigar will be made specifically for the event. Today, Smoke Inn announced some of the details around this cigar.
The 90th Birthday cigar will be a 6 x 46 rounded cigar. It will be available in ten count boxes. A total of 200 boxes are produced and consistent with most Padron releases, it will be split between a Natural and Maduro offering. Pricing will be $16.50 per cigar and $165.00 for a ten count box The cigars will be put for sale at the January 29th event at 7:00 PM Eastern time. If any boxes remain following the event, they will be made available to the public.
The bands are similar to the Padron (Thousand) Series, but also feature Padron's unique serial number brand found on its premium offerings such as the 1926 Serie, 1964 Anniversary, Family Reserve, and Damaso offerings.
Jose O Padron's birthday has been commemorated on several other Padron releases. The release of the 1926 Serie commemorated Padron's 75th birthday. A special edition of the 1926 Serie called the 80 Years commmemorated Padron's 80th birthday. For Padron's 85th birthday, the Padron Family Reserve No. 85 was released.
Smoke Inn is also no stranger to exclusive cigar releases. In 2011, the Padron 1964 Anniversary SI 15 was released as the second installment of the Smoke Inn MicroBlend Series.