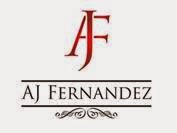 A.J. Fernandez Cigars has named Enrique "Ricky" Somoza as its new U.S. Director of Operations. The role was left open when A.J. Fernandez Cigars' managing partner Kris Kachaturian announced his retirement.
Somoza has been with A.J. Fernandez cigars since 2013. He previously served as the production manager at Tabacalera Fernandez in Esteli, Nicaragua. In his new role, Somoza will relocate to Miami and oversee the operations and activities in the U.S. market.
Somoza has roots in Miami as it was the city he was born and raised. He also attended Florida International University – which is also located in the Miami.  Somoza connected with company founder A.J. Fernandez on a trip to Nicaragua. A friendship ensued, and he soon became Fernandez's production manager at the factory.
In a press release announcing Somoza's appointment, A.J. Fernandez said, "Ricky Somoza is not only an integral part of the company but is part of the Fernandez family. Ricky has the passion, dedication, and expertise to carry on my vision for the future of the company."
The Fernandez family will also play a more hands on role in the U.S. operation. Fernandez said that Somoza will his sister Yarai Fernandez as well as other members of the Fernandez family to strengthen the U.S. operation.
In being named U.S. Director of Operations, Somoza commented,  "I am excited and look forward to the challenge of representing the brand in the U.S. It has been an honor to work alongside A.J. whom I consider a true master blender, my mentor, and best friend. Our goal for this New Year is to improve consumer satisfaction, while continuing to produce and distribute the finest premium cigars. I look forward to working with AJ on new, innovative projects which will excite cigar aficionados in the U.S. and international markets."