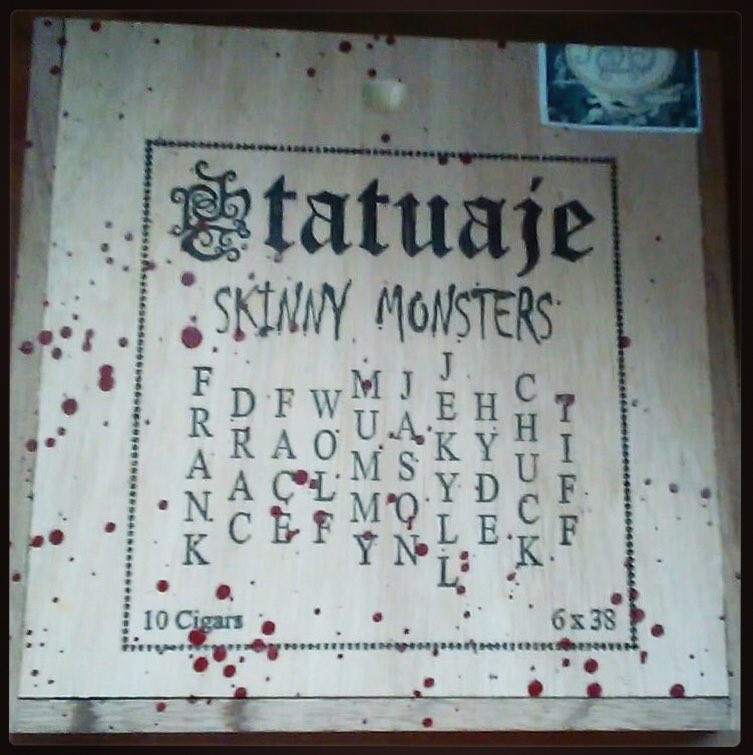 Tatuaje will release a third sampler based off its popular Monster Series blends. The sampler will contain the ten Monster blends released to date – all in a 6 x 38  petite lancero format.  Tatuaje Owner Pete Johnson said on an interview with Cigar Chat that the samplers should be available before the 2016 IPCPR Trade Show in July. Johnson also said in that interview that there are future plans for on-going production of each of the ten Skinny Monsters in individual 25 count boxes.
The Skinny Monsters sampler is the third sampler to be released under the Monsters line. In 2012, Tatuaje released the Little Monsters was a ten count sampler which included shorter and thinner versions of the first five Monsters releases. Two years later, Tatuaje unveiled the ten count Pudgy Monsters, which was a shorter version, but same ring gauge of the first six monsters releases. That sampler also included two new blends, Chuck and Tiff that were not released as Monsters.
For Skinny Monsters, it will be first sampler where all of the Monster blends will be in the same size. This sampler includes the 6 x 38 versions eight Monsters releases, plus 6 x 38 versions of the Chuck and Tiff.
Johnson also commented on Cigar Chat that the 25 count Skinny Monsters boxes will be shown at the 2016 IPCPR Trade Show.
At a glance, here is a look at the Tatuaje Monsters line.
| | | | | |
| --- | --- | --- | --- | --- |
| Monster Blend | Full Monsters | Little Monsters | Pudgy Monsters | Skinny Monsters |
| Frank | X | X | X | X |
| Drac | X | X | X | X |
| Face | X | X | X | X |
| Wolf | X | X | X | X |
| Mummy | X | X | X | X |
| Jason | X | | X | X |
| Jekyll | X | | | X |
| Hyde | X | | | X |
| Chuck | | | X | X |
| Tiff | | | X | X |
Photo Credit: Pete Johnson, Instagram