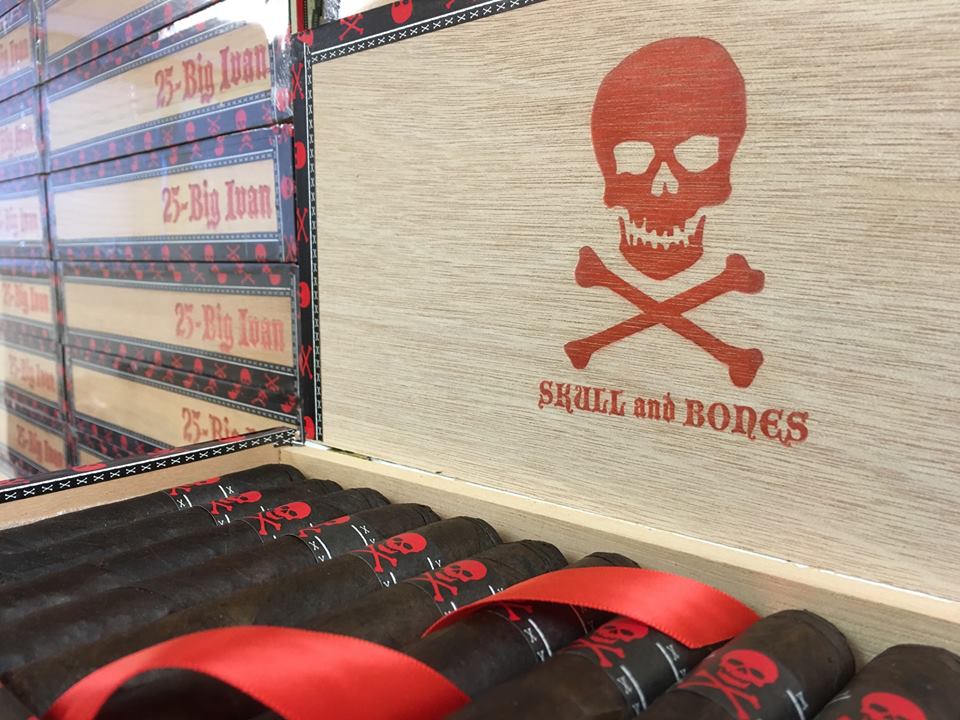 The Viaje Skull and Bones Red series, a series positioned as the stronger of the two Viaje Skull and Bones blends is returning for the first time in two years.  The 2016 edition will originate from the PDR Cigars factory and feature a new blend. This latest installment will feature the return of three sizes that have not been seen since 2013: Little Boy, Fat Man, and Big Ivan.
This is the first release under the Skull and Bones Red line since 2014's Viaje WMD 2014 edition. This is the fifteenth batch of Skull and Bones to be released since the line's inception in 2010. The Skull and Bones follows Viaje's small batch model.
The blend for all three sizes will feature a San Andres Maduro over a Dominican binder, and a combination of fillers from the Dominican Republic, Nicaragua, and the Dominican Republic.
The Little Boy and Fat Man were first released in 2011 as 4 1/2 x 52 and a 4 1/2 x 56 vitola respectively.  The cigars returned in February of 2013. At that time, Viaje released Big Ivan, a 5 x 60 vitolas an "Edicion Limitada".  Big Ivan was a more limited release showing up at select retailers in small quantities. The 2016 edition of Big Ivan is not branded a "Edicion Limitada".
These three vitolas become the second edition of Viaje Skull and Bones to come out of the PDR Cigars factory. Last year, Viaje released Skull and Bones Ten Ton Tess as its first Skull and Bones release out of that factory.
Each of the three names reference names of Atomic bombs. Little Boy was the name of the bomb that was used on Hiroshima in World War II. Fat Man was the name of the bomb that detonated Nagasaki, Japan. Big Ivan was the name of a Hydrogen bomb tested in 1961 and is considered the most powerful weapon every detonated.
Photo Credit: Viaje Cigars, Facebook