Agile Cigar Reviews replace what we termed "Assessment Updates". The concept is the same, but the name is different. Agile Cigar Reviews use a lightweight, shorter format. These will never take the place of our comprehensive reviews. They are only used on blends we have previously assessed. This might be a blend we are re-scoring or providing a score for a first time. It might be a blend we are looking at in a different size. Today we look at the La Hacienda Gran Robusto by Warped Cigars.This is a cigar we previously did an assessment in the Superiores size back in September, 2015.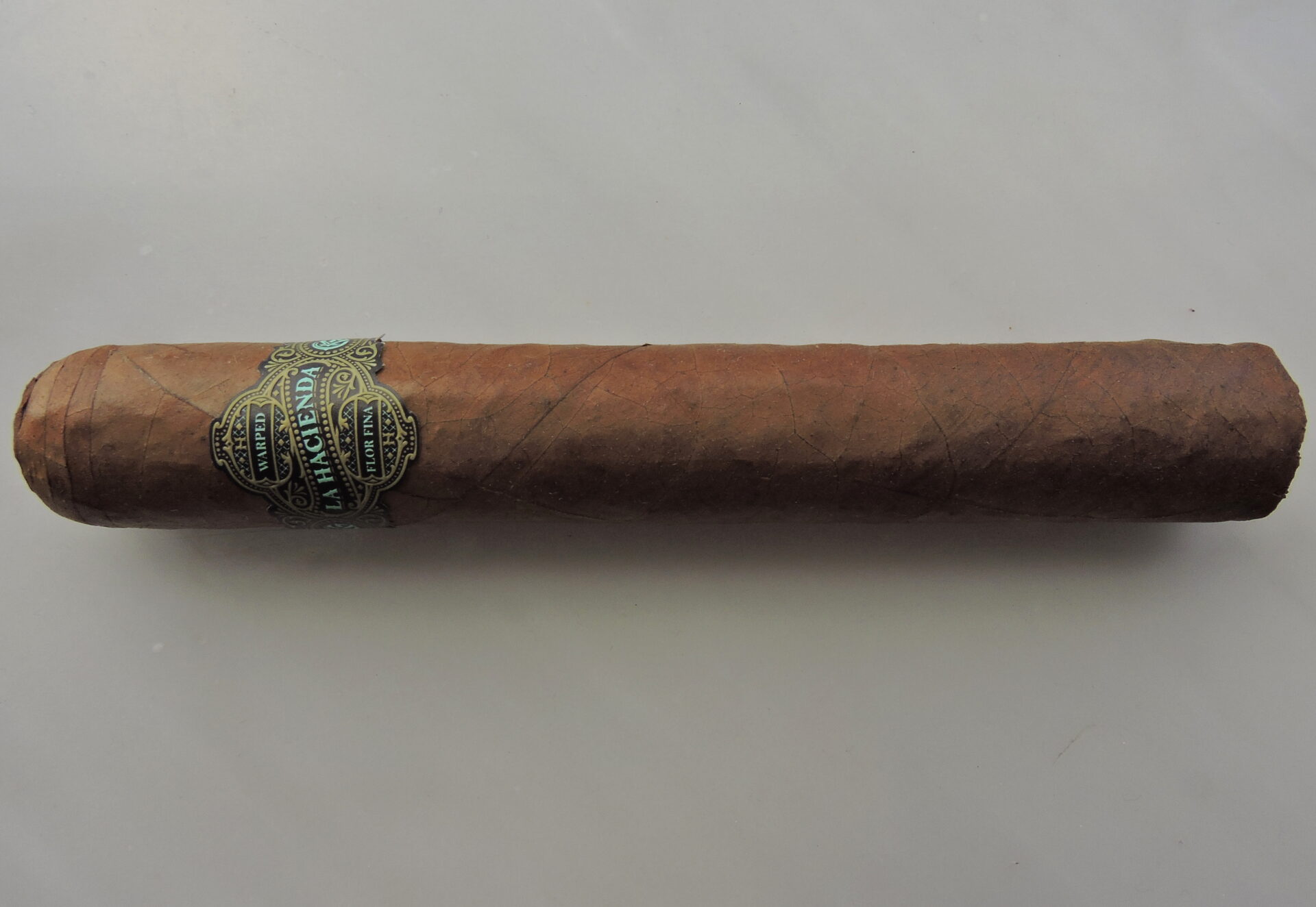 Wrapper: Nicaraguan Corojo
Binder: Nicaraguan
Filler: Nicaraguan
Country of Origin: Nicaragua (TABSA)
Gran Robusto: 5 1/2 x 52
In 2015, Warped Cigars added the La Hacienda line. La Hacienda became Warped's second regular production line to be produced at Casa Fernandez's TABSA factory in Esteli. The name La Hacienda translates to "The Estate" and is a resurrected old Cuban brand from the late 19th century. Today we look at this cigar in the Gran Robusto offering.
La Hacienda is a Nicaraguan puro featuring a Corojo wrapper. The cigar is offered in two sizes – Superiores (a 5 5/8 x 46 Corona Gorda) and a Gran Robusto (5 1/2 x 52). What is significant about the the Gran Robusto offering is that (at press time) it is currently the largest ring gauge in the Warped Cigars portfolio measuring a 52.
The La Hacienda Gran Robusto is going to start out with a combination of cedar and pepper notes. This was joined by nut flavors. Like the Superiores, I found the cedar and nut combination to be prominent with this cigar. The flavors to the cigar were very good, but some of the additional subtle notes I got on the Superiores (such as a prune and grassy notes) weren't present on this larger size. The flavors delivered were medium to full-bodied. The strength level was also medium to full.
Overall I have been quite impressed with the La Hacienda line. It might be one of the more underrated lines under Warped Cigars. While I did prefer the Superiores size over the Gran Robusto, I still found the Gran Robusto to deliver a very nice smoke – and it's an appealing cigar for those preferring to smoke Warped in a 50+ format. It's easily worth a five pack for your humidor.
Summary
Burn: Excellent
Draw: Excellent
Complexity: Medium
Strength: Medium to Full
Body: Medium to Full
Finish: Excellent
Assessment: 3.0-The Fiver
Score: 90
References
News: Warped Cigars to Launch La Hacienda Line
Price: $7.95
Source: Purchased
Stogie Geeks Podcast: n/a
Stogie Feed: n/a