Agile Cigar Reviews replace what we termed "Assessment Updates". The concept is the same, but the name is different. Agile Cigar Reviews use a lightweight, shorter format. These will never take the place of our comprehensive reviews. They are only used on blends we have previously assessed. This might be a blend we are re-scoring or providing a score for a first time. It might be a blend we are looking at in a different size. Today we look at the he Chinese Finger Trap by MoyaRuiz Cigars. This is a cigar we previously assessed back in September 2015.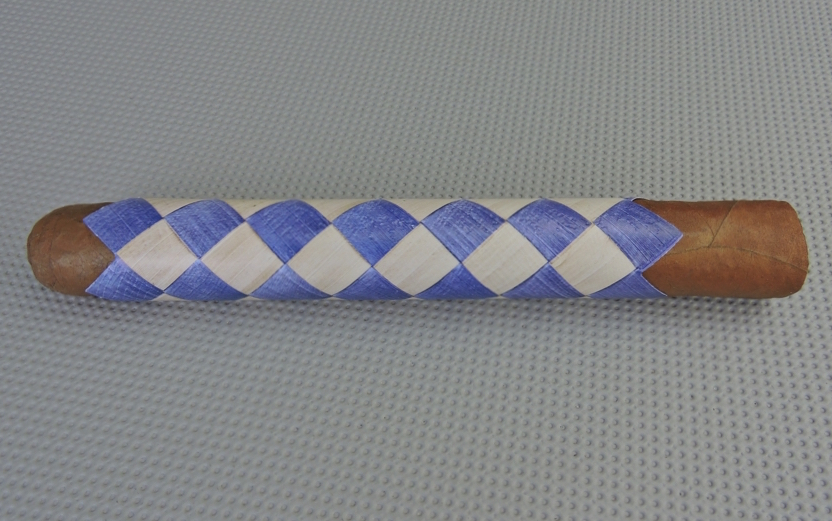 Wrapper: Not disclosed
Binder: Not disclosed
Filler: Not disclosed
Country of Origin: Nicaragua (La Zona SA)
Toro: 6 x 50
In 2015, MoyaRuiz Cigars released its second limited edition cigar, The Chinese Finger Trap. The cigar keeps to MoyaRuiz's theme around gaming. In this case, the cigar is named for the popular novelty item by which it traps the fingers of a "victim" inside the two ends of small flexible cylinder. Like the 2014 Nunchuck, the cigar was also made as a tribute to the Cigar Dojo community, whom MoyaRuiz credits as being instrumental in the early success of the company.
Blend details of The Chinese Finger Trap have not been disclosed. The cigar itself is a 6 x 50 Toro. A total of 1,000 ten count boxes were produced. The cigars were put in a retro-board game style box that was the subject of much controversy in light of the premium cigar industry's on-going battle with the FDA. The outer band of the Chinese Finger Trap is meant to simulate the Chinese Finger Trap novelty item. When removed, there is a more traditional style band.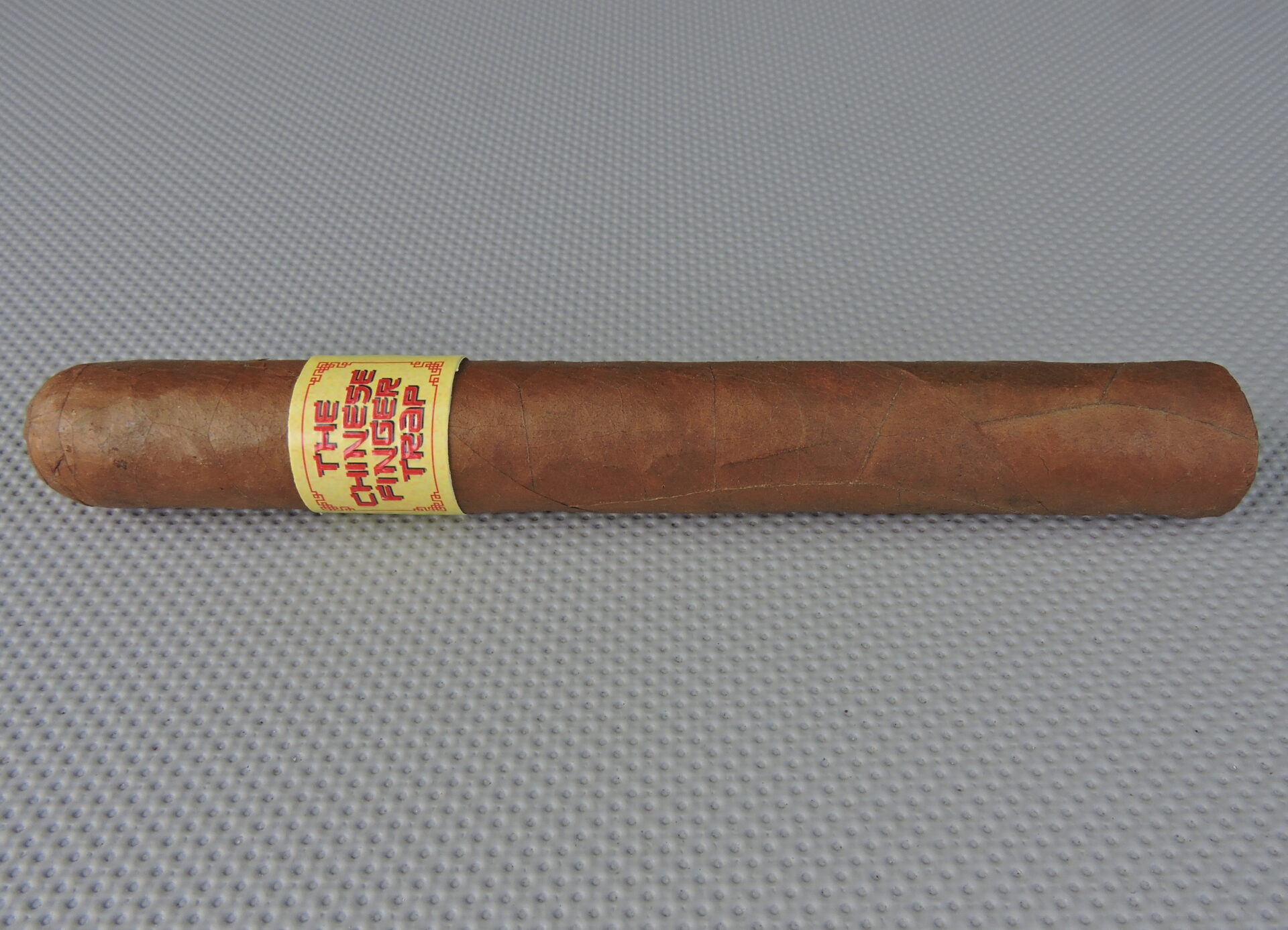 When the Chinese Finger Trap was previously assessed, I found this to be a highly complex blend and it has remained that way with some time. This cigar starts out with notes of black pepper, caramel, and earth. The caramel gives way to a combination of vanilla and natural tobacco. When first assessed, I had detected a floral component. This time around I didn't get any floral notes, but more in the way of earth notes. I believe this was due to the additional age.
I found the notes slightly mellowed as this was a medium to full-bodied smoke (down from full-bodied). For whatever reason, i got more strength this time around. I assessed the Chinese Finger Tap to be medium to full (as opposed to full previously).
One other side note, I didn't have the tighter draw issues than I had with the samples I smoked back in September. The draw still had a touch of resistance.
Time seems to be working in favor of this cigar as it is getting better with some age. This is a fine cigar that is worth checking down. It's a cigar I'd gear toward an experienced cigar enthusiast over a novice. It's easily worthy of a box split in my book.
Summary
Burn: Excellent
Draw: Excellent
Complexity: Medium
Strength: Medium to Full
Body: Medium to Full
Finish: Good
Assessment: 3.5-Box Split
Score: 91
References
Original Assessment: The Chinese Finger Trap by MoyaRuiz Cigars
News: MoyaRuiz Announces the Chinese Finger Trap
Price: $10.00
Source: Cigars Provided by Manufactuer
Stogie Geeks Podcast: Episode 148, Episode 155
Stogie Feed: The Chinese Finger Trap by MoyaRuiz Cigars