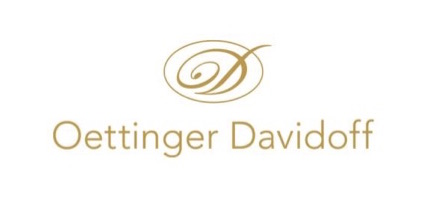 Back in February, Oettinger Davidoff AG announced it was creating a subsidiary for Germany called Davidoff of Geneva Germany. Today, Oettinger Davidoff AG named Olaf Ruf as the future general Manager for the new subsidiary. Ruf will play a role in setting up the new subsidiary and once Davidoff of Geneva Germany is officially established, he will take the reins as General Manager.
Davidoff of Geneva Germany will have the responsibility of distributing Davidoff products in the German market. Currently distribution is being handled by its current sales partner, Arnold Andre. That arrangement is coming to an end at the end of the year. In the interim, a transition period is taking place. For 2016, Ruf will initially server as an external consultant before taking over the operations of Davidoff of Geneva Germany once the transition is completed on January 1st, 2017.
Ruf has worked in many global companies in the tobacco and luxury food industry. He was a member of the management of Imperial tobacco and Reemtsma. Most recently, he served as CEO of SNOKE.
.
"I am now returning to the 'real' smoking pleasure and the fascinating world of premium cigars", said Ruf in a press release. "I am looking forward to putting the experience and network from my previous activities to work in setting up and establishing Davidoff of Geneva Germany."
In announcing the appointment of Ruf, Davidoff CEO Hans-Kristian Hoejsgaard commented, "Germany is one of the most important markets in the world for Oettinger Davidoff AG. Competent industry experts are vital for the successful marketing of our portfolio in this market. With Olaf, we have brought one of the most capable of them on board."
Ruf will report to Martin Kaufmann, Senior Vice President Europe & Global Travel Retail, who commented: "With his in-depth knowledge of the business, the German market and his international background, Olaf is a valuable addition to the Oettinger Davidoff AG European management team. I am confident that Olaf will bring a totally new momentum to our business in Germany. I am very much looking forward to a close and successful collaboration."
Plans are for Mario Samac, the current Davidoff country manager for Germany to continue to be a conduit to Arnold Andre for the remainder of the year before joining Ruf as a future member of his management team.