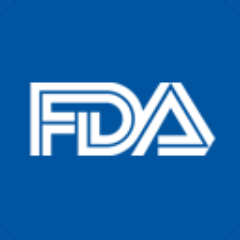 The U.S. House of Representatives Appropriations committee has released the fiscal year 2017 Agriculture Appropriations bill. The bill makes fiscal appropriations (i.e. funding) for programs covered in the areas of agriculture, rural development, and Food and Drug Administration. In the draft, language has been included an exemption for premium cigars.
What that means is essentially that funds in the Approprations Bill may not be used to finalize, implement, administer or enforce the proposed U.S. Food and Drug Administration (FDA) regulations.
If passed, it throws a monkey-wrench into the funding mechanism from the legislative branch because there will be no federal funds available for the proposed regulations. Currently the issuing of the regulations comes from the Executive Branch where the Office of Management and Budget (OMB) is reviewing what the FDA has proposed. There is no known information on where that process stands.
Perhaps most interesting is the language in the Appropriations Bill which defines what a premium cigar is. There is no language on minimum price, nor a predicate date for regulation. The proposed language from the bill is as follows:
SEC. 749. None of the funds made available in this Act may be used to finalize, implement, administer, or en- force the proposed rule with the regulation identifier num- ber 0910–AG38 published by the Food and Drug Admin- istration in the Federal Register on April 25, 2014 (79 Fed. Reg. 23142) if such rule would apply to traditional large and premium cigars. For the purposes of this section, the term traditional large and premium cigar means—

(1) any roll of tobacco that is wrapped in 100 percent leaf tobacco, bunched with 100 perfect to- bacco filler, contains no filter, tip or non-tobacco mouthpiece, weighs at least 6 pounds per 1,000 count, and
(A) has a 100 percent leaf tobacco binder and is hand rolled;
(B) has a 100 percent leaf tobacco binder and is made using human hands to lay the leaf tobacco wrapper or binder onto only one machine that bunches, wraps, and caps each individual cigar; or
(C) has a homogenized tobacco leaf binder and is made in the United States using human hands to lay the 100 percent leaf tobacco wrapper onto only one machine that bunches, wraps, and caps each individual cigar; and

(2) is not a cigarette or a little cigar (as such terms are defined in paragraphs (3) and (11), respectively, of section 900 of the Federal Food, Drug, 14 and Cosmetic Act).
With the Omnibus Appropriations Bill back in December, the premium cigar industry was hoping for similar language to make it into that spending bill – it did not.
There is still a long road ahead. This proposal goes to a vote by the subcommittee on 4/12/16 before being worked into a final Appropriations bill that will be considered by Congress. Whether that bill reaches the floor of Congress remains to be seen. There could also be opposition in the U.S. Senate to the proposed budget as a whole.
Cigar Rights of America applauded the language in the bill stating it protects small business and goes to preserve persona liberties. In a press release, J. Glynn Loope, Executive Director of Cigar Rights of America said,"The premium cigar industry feels that enforcement of existing laws is far more important than new regulations. We commend the leadership of Chairman Robert Aderholt on this issue, as he is working to protect thousands of domestic and tens of thousands of international jobs associated with the premium cigar industry. He clearly worked for a balance with this language, that seeks to protect small businesses and traditional family owned manufacturers."
Meanwhile Rocky Patel, Vice Chairman of the CRA Board of Directors stated, "The inclusion of this language to protect premium cigars is a testament to the coalition the industry has built in Congress over the last several years, and to the educational process with our lawmakers on how premium cigars are a cottage industry and an art form enjoyed by adults, much like a fine wine. Premium cigars are uniquely different than other tobacco products, and hence should not be regulated as proposed by the FDA. As we may be on the eve of the issuance of regulations, this action by the subcommittee is wonderful news."
Update: Clarified, the proposal will be voted on by the subcommittee this week, not the bill. Added CRA statements from press release.