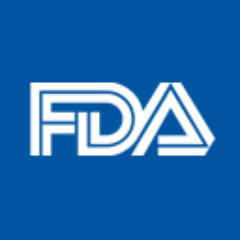 As Congress is debating what the Federal Budget with the Omnibus Spending Bill, part of the process is to determine what Federal programs will receive funding. With the U.S. Food and Drug Administration (FDA) pushing for regulations of premium cigars, it would require such funding. Word has now surfaced that there is a chance for a potential exemption with that proposed bill. Both the International Premium Cigar and Retailers (IPCPR) and Cigar Rights of America (CRA) has called on its members to make their voices heard. Both organizations have issued a Call to Action to its members to contact House Speaker Paul Ryan, House Majority Leader Kevin McCarthy, and Senate Majority Leader Mitch McConnell and make their feelings known against federal regulations and keep cigars exempt from them.
The contact numbers are as follows:
Speaker Paul Ryan: 202-225-0600 (Phone), 202.225.5117 (Fax), @SpeakerRyan 
House Majority Leader Kevin McCarthy: 202-225-4000, @GOPLeader
Senate Majority Leader Mitch McConnell: 202.224.2541, @McConnellPress
Cigar Enthusiasts are advised to call and if they receive a busy signal or full voicemail box to keep trying. CRA has provided guidance to consumers, while IPCPR has provided guidance for retailers.
Back in October, it was reported the FDA sent its proposed rulings for the regulation of premium cigars to the Office of Management and Budget (OMB). The OMB is currently conducting its own review on what the FDA has proposed. The delivery of this proposal to the OMB is a necessary step as this organization administers the budget necessary to implement such regulations.  If the 2016 budget does not fund these proposals, it could protect the cigar industry from being subject to such regulations.
There are also two bills floating around Congress calling for such an exemption. H.R. 662 is House Bill has 151 sponsors while S. 441 is the Senate Bill. There also is resistance to such legislation as there is a group of Eleven U.S. Senators pushing the OMB to quickly complete its eview on the proposed FDA regulations.
It is currently unknown as to the extent of these regulations. When the FDA released its Deeming Document, it proposed two options. One of the options, known as "Option 2" provides for an exemption for premium cigars.