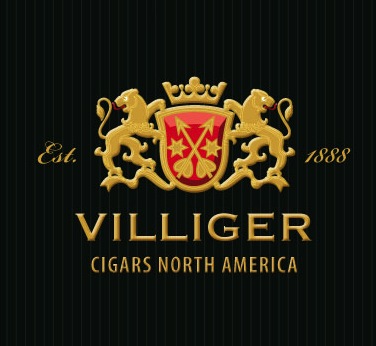 On April 22nd, Villiger North America had an invitation red carpet event to celebrate the division's re-launch and opening of its new U.S. headquarters in Miami, Florida. The event was hosted by Villiger Söhne AG Chairman Heinrich Villiger and newly named Villiger North America President Rene Castaneda.
In attendance were Guillermo Leon of La Aurora, Dr. Alejandro Martinez Cuenca of Joya de Nicaragua, Carlos Torano Sr, from the Torano cigar family, Felix Mesa of Galan Cigars, Scott Chester of ACID Cigars, Albert Montserrat of Cigar Rings, Kris Kachaturian, formerly of A.J. Fernandez Cigars, and Ferdinand Kurt of the Swiss Consulate.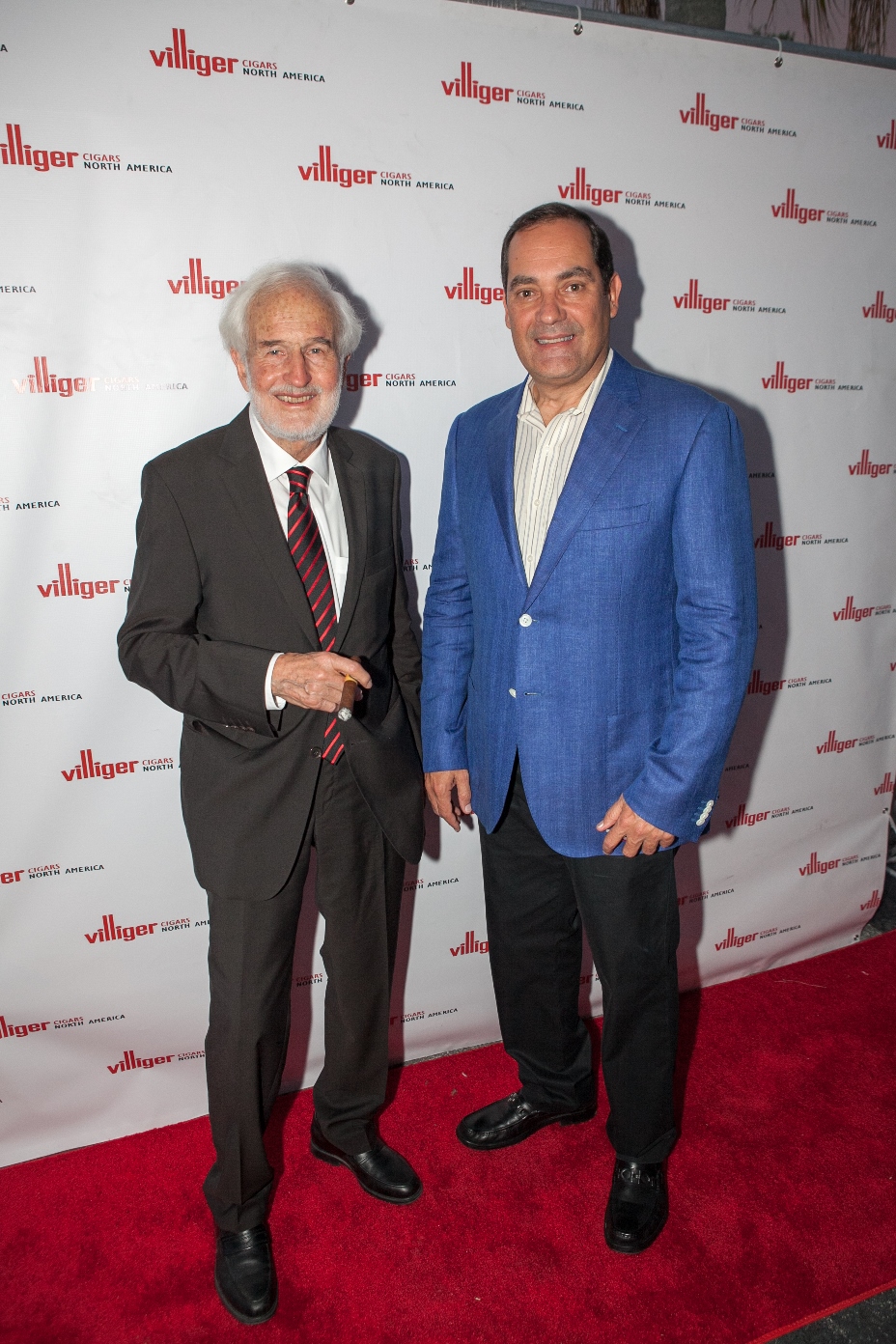 In a speech at the event, Mr. Villiger communicated of his continued commitment to the North American market. After thanking colleagues, friends and the new Villiger North American team, Mr. Villiger was presented a certificate by Doral City Officials before a ceremonial ribbon cutting.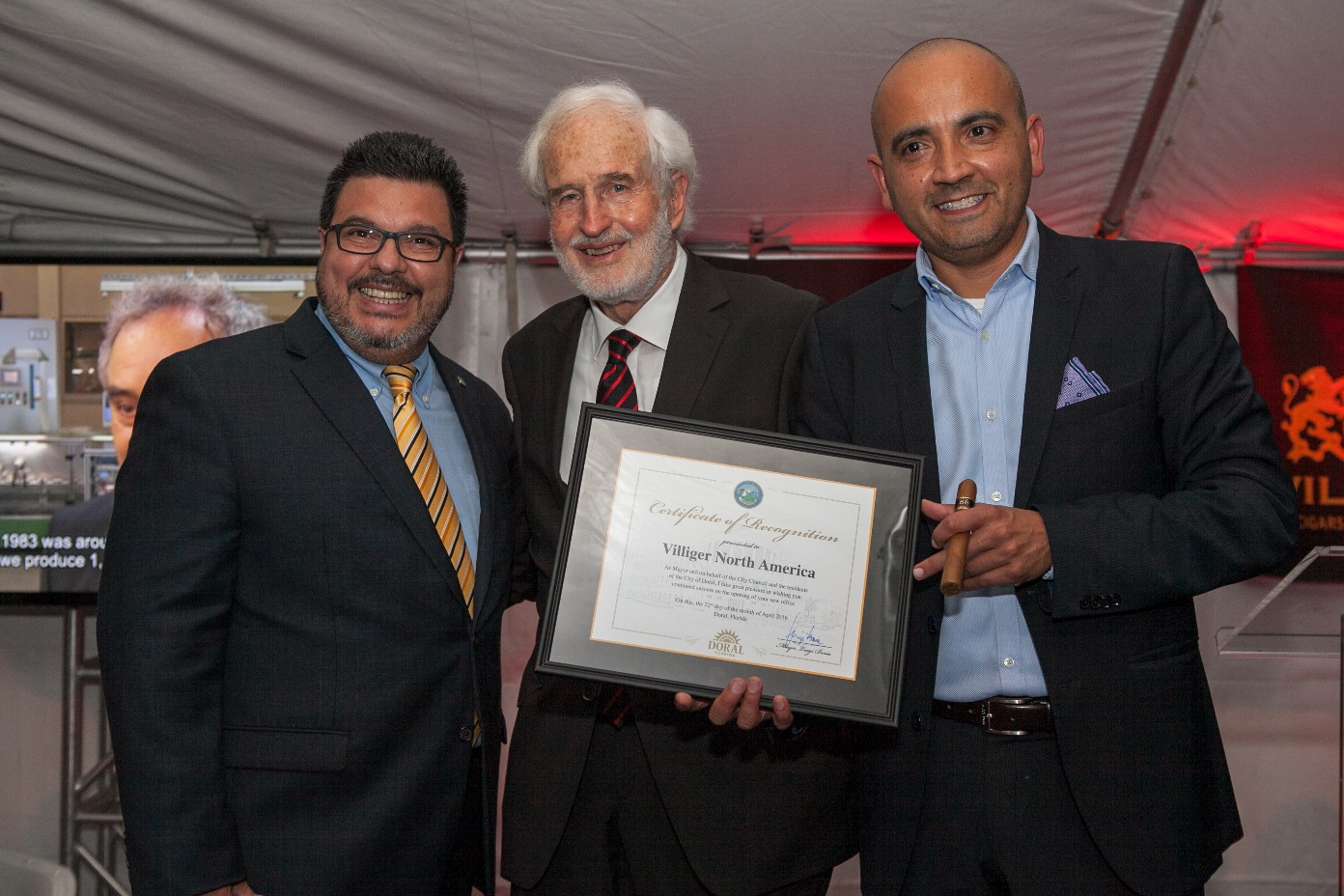 Guests in attendance were provided with three cigars: Villiger 1888, and two private stock cigars from La Aurora and Joya de Nicaragua. There was also a reception featuring cocktails courtesy of Zafra Rum, Jack Daniel's, Jack Daniel's Single Barrel, Gentleman Jack, Jack Honey, Korbel Champagne, and Findlandia Vodka.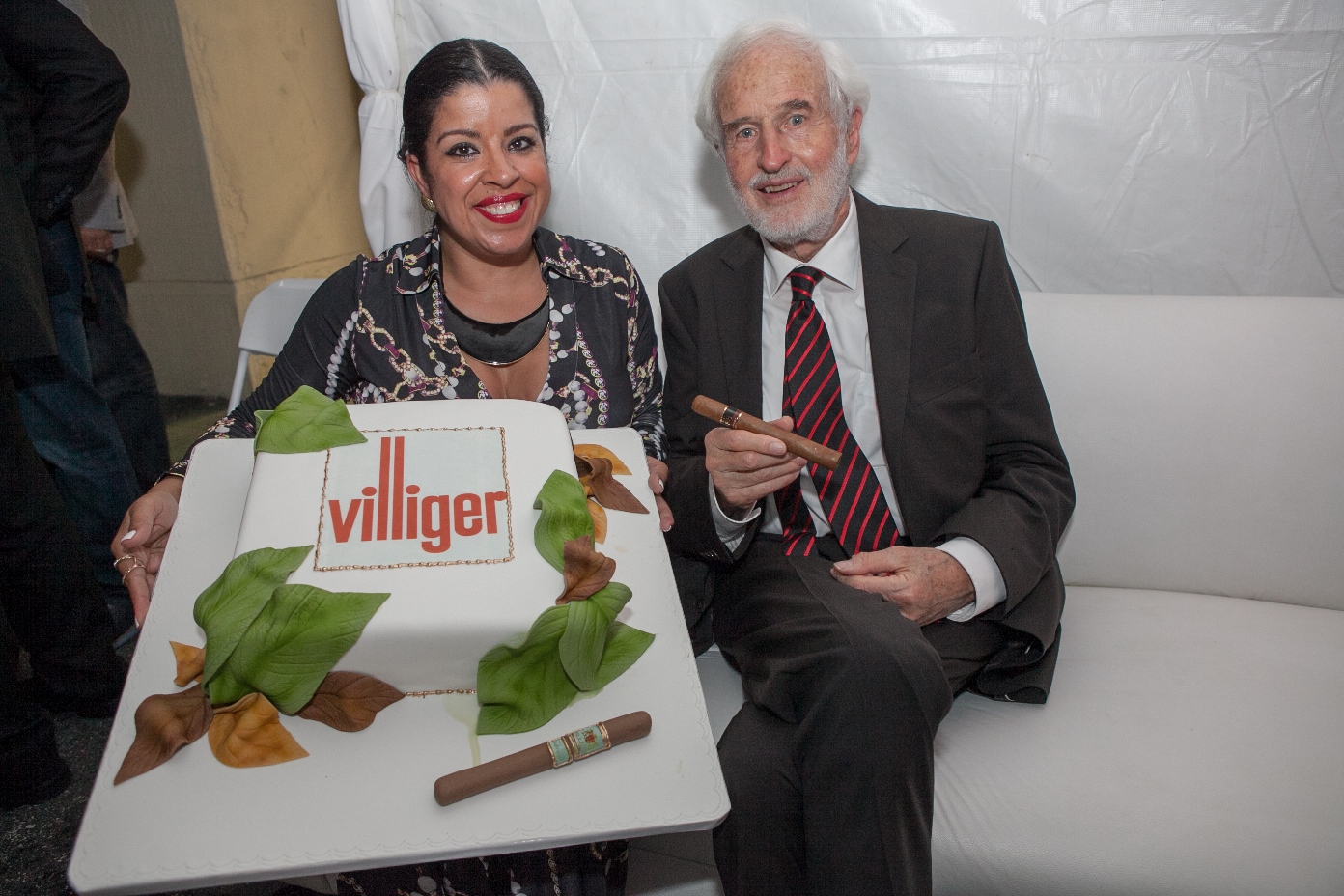 Late last year, Villiger North America announced a major restructuring would be taking place in 2016. As a part of the division's restructuring, the company announced it would be moving its U.S. headquarters from Charlotte, North Carolina to the Miami, Florida area. Earlier this year, it was announced that industry veteran Rene Castaneda would become Villiger North America's new President.
" The launch event was a great success, and only a sneak preview of what's to come. I look forward to working alongside Mr. Villiger, CEO Robert Suter, and Managing Director Michael Blumendeller to expose the Villiger brand to the consumer. We look forward to future exciting announcements in the near future," said Castaneda.
Meanwhile earlier this year, Mr. Villiger stepped down as CEO of Villiger Söhne AG. Robert Suter assumed CEO responsibilities, but Mr. Villiger remains the company Chairman.
Photos provided by Creativas Group Public Relations.