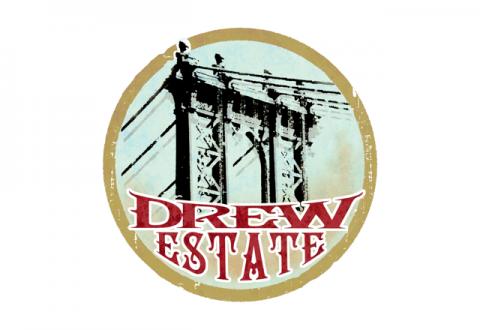 Drew Estate has officially announced details of its new Florida Sun Grown, a collaboration between Drew Estate and Corona Cigar Company founder Jeff Borysiewicz. As the name indicates, the blend features tobaccos from the State of Florida, grown on Borysiewicz's farm in Clermont, Florida. Plans are for the Florida Sun Grown brand to be available in June where it will be available exclusively at Corona Cigar. In addition, the cigar will be showcased at the Drew Estate Florida Barn Smoker on June 4th.
It was in 2012 when Borysiewicz purchased a farm in Clermont, Florida and for the past three years has been growing both Corojo and Criollo tobaccos. The tobaccos have been making their way to Drew Estate's La Gran Fabrica factory in Nicaragua where it is fermenting.  Drew Estate Master Blender Willy Herrera has been working with the tobaccos and now the first blends are hitting the market.
In terms of the name of the cigar, Borysiewicz worked with the Florida Department of Agriculture to trademark the name Florida Sun Grown tobacco.
The Drew Estate Florida Sun Grown line will feature four regular production sizes. The blend features a Brazilian wrapper, a Honduran Habano-seed binder, and a filler consisting of Nicaragua and Florida-grown Corojo tobaccos. Drew Estate calls the use of the Florida tobacco as an "accent tobacco" which "adds nuance and depth to the blend."
In addition, a second limited edition blend its being released in the form of a 6 x 54 Trunk Press. This cigar features an entirely different blend including a Connecticut Broadleaf wrapper, a Mexican binder, as well Corojo and Criollo tobaccos from Florida.
In a press release officially announcing the project Willy Herrera commented, "it was a unique challenge working with the Florida Sun Grown tobacco. It was something completely new to me, and it took me numerous blends to figure out how to incorporate it into a blend I really loved. The final blend we've come up with is one I'm extremely excited about, and I can't wait to see what everyone thinks of this special new tobacco."
Jeff Borysiewicz also discussed his experience in growing tobacco, "this has been one of the most difficult challenges of my life. Tobacco growing is just as much an art as it is a science, and growing tobacco in this area of Florida was totally uncharted territory. It took a lot of trial and error to get it to where it is today, but we couldn't be happier with the way it's smoking."
Drew Estate Founder Jonathan Drew reflected on his long-standing friendship with Borysiewicz : "My first memorable experience with Jeff Borysiewicz was at 1am in the morning inside the DE factory in Esteli, Nicaragua. We spoke until 3am, while DE's first seven packaging girls and myself prepared for the launch of 'NATURAL Cigars by Drew Estate'. It must have been 2000.
"The next morning, after sleeping only a few hours, I drove a rented car four hours to Managua on that pothole crater-ridden Pan American Highway just to bring Jeff some samples of what would later become 'Industrial Press Cigars'. Friendship founded, boom, for life.
"Here we are, now 17 years later and ready to make magic happen again. Florida Barn Smoker and the FSG Label bring me back to the earliest days when we had nothing but a dream."
At a glance, here is a look at the Drew Estate Florida Sun Grown line.
Drew Estate Florida Sun Grown
Wrapper: Brazilian
Binder: Honduran Habano-Seed
Filler: Nicaraguan, Florida Corojo (U.S.)
Country of Origin: Nicaragua (La Gran Fabrica SA)
Robusto: 5 x 54 (SRP $11.50)
Toro: 6 x 52 (SRP $13.00)
Belicoso: 6 1/2 x 54 (SRP $14.00)
Sixty: 6 x 60 (SRP $15.00)
Limited Edition Trunk Press
Wrapper: Connecticut Broadleaf
Binder: Mexican
Filler: Nicaraguan, Honduran, Florida Corojo 99, Florida Criollo 98
Country of Origin: Nicaragua (La Gran Fabrica SA)
Trunk Pressed Toro: 6 x 54 (SRP $15.00)