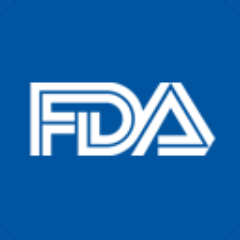 On May 5th, 2016 the U.S. Food and Drug Administration (FDA) announced regulations to implement the Smoking Prevention and Tobacco Control Act of 2009. These regulations gave the FDA authority to regulate all tobacco products. Under these rules, premium cigars were now placed under FDA regulatory control. One of the new regulations involves some changes to minimum age requirements. While this might be the one set of regulations the premium cigar industry is least worried about, it nonetheless still implements new regulations.
There are three components to the minimum age requirements:
Prohibition of the sale of any tobacco product to someone under the age of 18 (or higher depending on the State, City, or Local Municipality)
The requirement of retailers to do age verification for anyone under the age of 27.
Covered tobacco products that are under FDA control are no longer allowed to be sold from vending machines, unless the machine is located in an adult only (where you must be 18 to enter) establishment.
The FDA's rationale behind these laws was to provide consistent age requirements across all tobacco products. It was back on February 28, 1997 when FDA rules established the three age requirements for cigarettes, loose tobacco, roll your own tobacco, and smokeless tobacco. These rules have now been carried over to all tobacco products, including premium cigars.
The premium cigar industry has long distanced itself from gearing products toward minors. While an argument can be made these rules strengthen the case for the premium cigar industry, it still are rules that premium tobacco shops will now have to comply with.
Establishment of the Minimum Age of 18
This was a curious statement by the FDA, given that in all 50 states you cannot buy tobacco products under the Age of 18. This seemed to be more of an affirmation, putting the minimum age at a Federal Level. The FDA stated on a press release that prior to the regulations, there was no Federal Law that had a minimum age regulating premium cigars, hookah, and e-cigarettes. As The Stogie Guys pointed out, this was a misleading statement.
Age Verification for those Under Age 27
This rule requires a retailer to checkthe ID for anyone who appears to be under the age of 27. The ID must be validated to indicate the photo ID matches the person and that the person is of legal age in the municipality to purchase tobacco.
This is probably a new rule for a premium cigar shop unless the carried cigarettes, loose tobacco, roll your own tobacco, and smokeless tobacco. It is kind of a chicken and egg game, but ultimately the retailer is responsible for doing this check to ensure it doesn't sell to minors.
Prohibition of Sales from a  Vending Machine
This bans the sale of tobacco products to from a vending machine unless the vending machine is in an adult establishment where a minimum age of 18 (or higher depending on the age to purchase tobacco) is required to enter.
Except for possibly stay-fresh packs, this is a use case that is not common to the cigar industry.
Compliance and Enforcement
Now that premium cigars are one of the products regulated by the FDA, retailers who sell these products must comply by law with the age requirements. To enforce the role, the FDA has been known to run sting operations by hiring minors to attempt to make purchase in order to ensure a retail establishment is complying with these rules. Violations can result in warnings, fines, or other enforcement action. There are Point of Sales (POS) systems that require a driver's license to be scanned in. If the age recorded on the driver's license does not match, then the transaction cannot be processed.
————–
The new age requirements take effect on August 8, 2016.