Agile Cigar Reviews replace what we termed "Assessment Updates". The concept is the same, but the name is different. Agile Cigar Reviews use a lightweight, shorter format. These will never take the place of our comprehensive reviews. They are only used on blends we have previously assessed. This might be a blend we are re-scoring or providing a score for a first time. It might be a blend we are looking at in a different size. Today we look at the Sobremesa Corona Grande by Dunbarton Tobacco and Trust. This is a cigar we previously did an assessment in the Cervantes Fino size back in November, 2015.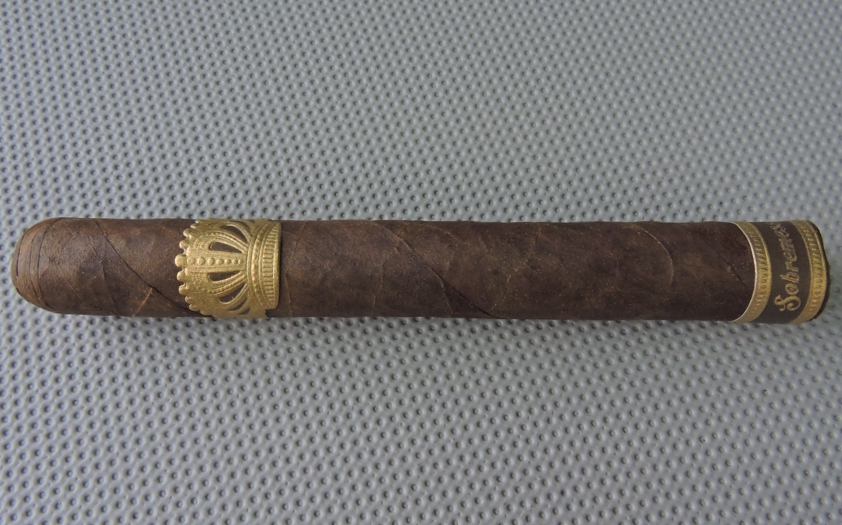 Wrapper: La Meca Ecuador Habano Grade 1 Dark Rosado
Binder: Matacapan Negro de Temporal
Filler: Nicaraguan GK Condega C-SG Seco, Nicaraguan Pueblo Nuevo Criollo Viso, Nicaraguan La Joya Esteli, C-98 Viso Nicaraguan ASP Esteli Hybrid Ligero; USA Lancaster County Broadleaf Ligero
Country of Origin: Nicaragua (Joya de Nicaragua SA)
Corona Grande: 5 1/4 x 44
In 2015, former Drew Estate CEO and President Steve Saka returned to the cigar industry, this time with his own company called Dunbarton Tobacco and Trust. His company's first release was Sobremesa, a cigar that made a debut at the 2015 IPCPR Trade Show. The cigar proved to be one of the biggest hits of 2015 as Saka and his company exceeded expectations sales-wise at the Trade Show. The line garnered much critical acclaim, including one of the sizes, the Cervantes Fino landing on our Cigar Coop Cigar of the Year Countdown. Today, we take a look at another size, the Corona Grande.
The blend is a multi-national blend including tobaccos from Ecuador, Mexico, Nicaragua, and the United States (Pennsylvania). To make this cigar, Saka turned to a factory he is familiar with – Joya de Nicaragua (a factory Saka knew well as Drew Estate distributes Joya de Nicaragua and occasionally offset some production to that factory). The Corona Grande is a 5 1/4 x 44 vitola, the thinnest ring gauge cigar in the Sobremesa line.
The Sobremesa Corona Grande is going to deliver a combination of leather, cocoa, cedar as well as subtle notes of citrus and white pepper. I found the earlier part of the cigar had more notes of leather and cocoa and the second half saw the cedar notes become more prominent. Holding form with most of the other vitolas in the Sobremesa line, the Corona Grande delivers a medium strength, medium-bodied cigar from start to finish.
One thing that really stood out to me is that the Corona Grande is a great introductory cigar to the Sobremesa line. It showcases a lot of what this line has to offer and provides a nice conduit to explore some of the other sizes in the blend. It also makes a great connoisseur's size as well. While I give an edge to its larger sibling the Cervantes Fino, the Corana Grande is still a very good cigar and one that is worthy of a box split.
Summary
Burn: Excellent
Draw: Excellent
Complexity: Medium
Strength: Medium
Body: Medium
Finish: Excellent
Assessment: 3.5-Box Split
Score: 91
References
Original Assessment: Sobremesa Cervantes Fino by Dunbarton Tobacco and Trust
News: Steve Saka's Dunbarton Tobacco & Trust to Launch Sobremesa
Price: $9.95
Source: Cigars Provided by Manufactuer, Additional Cigars Purchased
Stogie Geeks Podcast: Episode 166
Stogie Feed: Sobremesa Cervantes Fino Corona Grande by Dunbarton Tobacco and Trust
Brand Reference: Dunbarton Tobacco and Trust