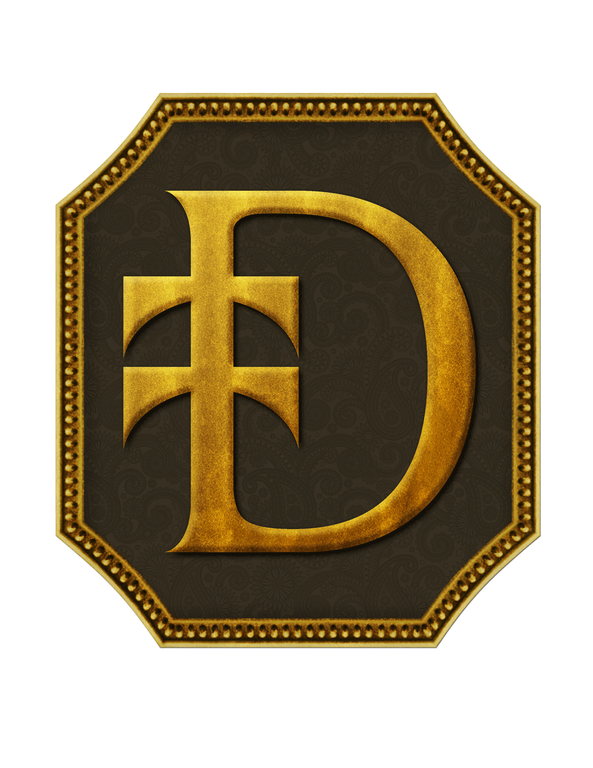 If you watched Episode 146 of Stogie Geeks with former Drew Estate CEO Steve Saka, you heard for the first time of his plans to return to the cigar industry. It was the first interview with Saka since his non-compete with Drew Estate had expired on June 19, 2015. While Saka didn't drop company names, cigar names, blends, etc, he did for the first time publicly acknowledge plans to come back. Now the details of Saka's return have been made public. He will be returning with a company called Dunbarton Tobacco and Trust and his first release will be called Sobremesa. Both the company and the release will be front and center at the 2015 IPCPR Trade Show.
In a press release announcing details of the company, Saka said, "Leaving Drew Estate was an extremely difficult decision, but one I ultimately had to make for my family and my own well being. I still have some genuine regrets deciding to depart, but in the end I believe I made the right choice; DE had become a juggernaut and along with that success I found myself spending too much energy focused on business-related issues and less on what I personally love: the creating and crafting of cigars. I guess you could say I had a mid-life crisis of sorts, but instead of buying a sports car I decided to leave a fantastic organization with the foolish intent to start a small, independent family-held, premium handmade cigar company."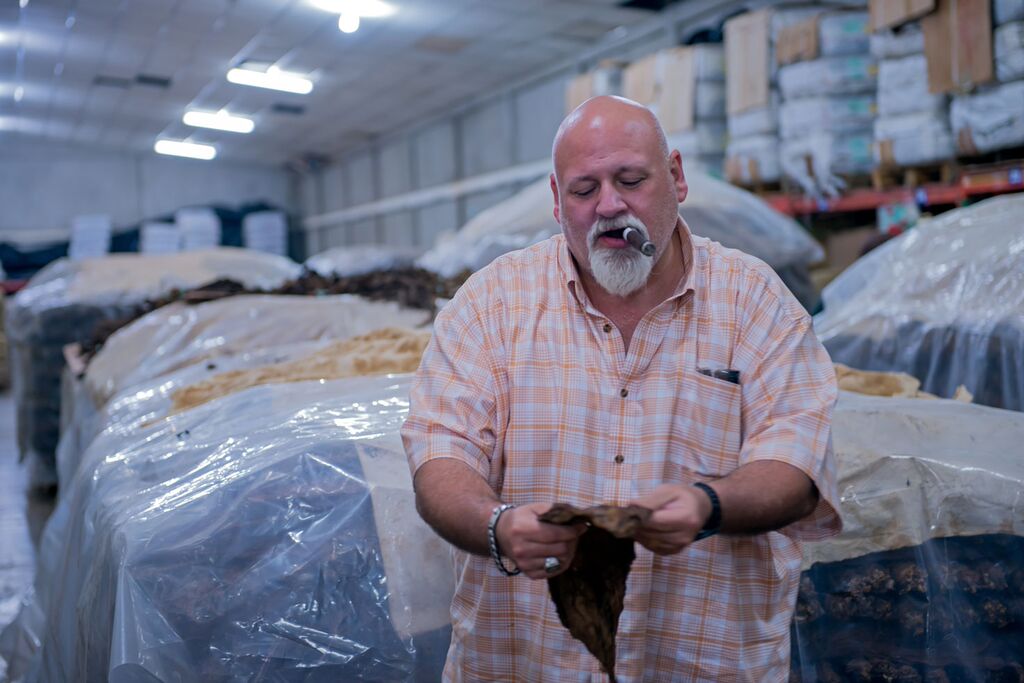 The Company
Dunbarton Tobacco and Trust is a partnership with Saka and his wife Cindy.  It is named for the town in New Hampshire where the two live. Saka told Cigar Aficionado / Cigar Insider, the "Trust" component comes from an old bank he is attempting to purchase for the company's headquarters.

In terms of the of the philosophy of the company, it is based on the company's axion "Puros Sin Compromiso®". "'Cigars without compromise' is an expression of my personally held ethos and states in just three simple words everything we wish to accomplish here at DTT. Cigars are more than just a passion for me; they are my life. I want to create puros that pay respectful tribute to the long, vaulted history of handmade vitolas, honor the dedicated works of both the torcedors and artists and offer the connoisseur an unparalleled smoking experience," said Saka. "We will let other companies worry about market share, ideal price points and the leveraging of distribution channels. Our sole focus will be on crafting the finest cigars possible without exception."
The Cigar
Saka told us on Stogie Geeks, that his first project was a homage to what made him fall in love with cigars in the first place. In the press release, background on the name of the first cigar Sobremesa was given:
Sobremesa, "over the table", has no precise English translation, perhaps because there is no cultural equivalent in the US. It is an idiom used among the Latin culture to describe the leisurely time spent tableside after you have finished dining, but before you rise. It is the experience of lingering casually with family and friends in conversation, relaxing, drinking, smoking, and enjoying each other's company. Sobremesa is one of life's simplest, yet greatest pleasures.
The Factory
In terms of who will make his first cigar, Saka has turned to Joya de Nicaragua. Joya de Nicaragua is a place familiar to Saka because it a company that has been and is currently distributed by Drew Estate. Joya also happens to have the oldest factory in Nicaragua.
Saka made it very clear, he is not going to be single factory focused stating, "Unlike most cigar companies, we will not be single factory focused. I have learned over the years there is no one single factory that is the best, but rather there are many great factories and each has its own unique attributes from its personnel, methodologies of fermentation, inventories of leaf and/or construction techniques that make each of them capable of creating something exceptional. My approach will be to select an individual factory based on its inherent strengths, incorporate my own skills and selected leaf and to create something that elevates together the art of handmade cigars."
Saka added, "JDN is the perfect factory for this inaugural liga. Although primarily known in the US today as the maker of uber-robust Nicaraguan puros, originally in the 1970's they were heralded as the first cigar factory outside of Cuba to produce cigars on par with the nuanced body, flavor and aroma of those that had been embargoed. We have worked in close concert to craft Sobremesa so we together can add to this legacy."
Dr Alejandro Martinez-Cuenca, owner of Joya de Nicaragua commented: "I met Steve back in 2007, when I was negotiating with Drew Estate the draft of our distribution agreement for the USA. Saka was seated next to Jonathan Drew; he seemed like a tough negotiator and indeed he was! But from the moment we signed our final agreement, I knew we were dealing with an extremely knowledgeable, passionate and dedicated tobacco man.  During the many years of our working hand in hand, traveling together and changing the face of our brands in the USA, we developed a strong bond that has gone above and beyond cigars. I have always kept Steve on my short list of individuals for whom I feel great respect for and appreciation of his profound knowledge of cigars and tobaccos. Steve has contributed so much to the development and growth of our Joya de Nicaragua family that we feel honored by his decision to work with us in this project. With his toughness, genuine knowledge and incredible."
The Blend
In terms of coming up with a blend for Sobremesa, the company says that over forty varieties of black tobacco were sampled during developed.  The final blend was selected during the 27th iteration.  The blend is highlighted by what is described as a dark Ecuadorian Rosado wrapper, a binder from Matacapan, Mexico and a filler consisting of four different Nicaraguan tobaccos and Pennsylvania broadleaf.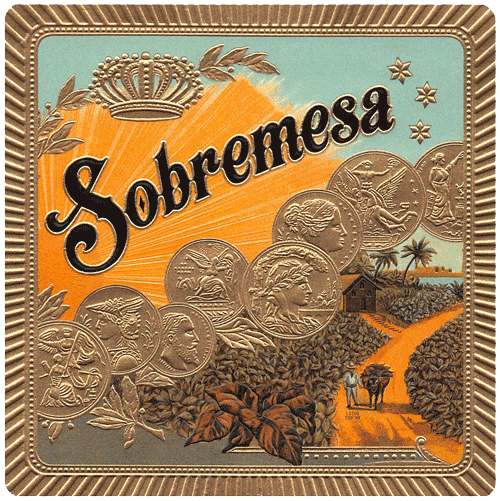 Sobremesa "At a glance"
Blend Profile
Wrapper: La Meca Ecuador Habano Grade 1 Dark Rosado
Binder: Matacapan Negro de Temporal
Filler: Nicaraguan GK Condega C-SG Seco, Nicaraguan Pueblo Nuevo Criollo Viso, Nicaraguan La Joya Esteli, C-98 Viso Nicaraguan ASP Esteli Hybrid Ligero; USA Lancaster County Broadleaf Ligero
Country of Origin: Nicaragua (Joya de Nicaragua SA)
Vitolas Available
The following vitolas will be available in 25 count boxes. The company is launching with the following six vitolas.
Corona Grande: 5 1/4 x 44 (SRP $9.95)
Cervantes Fino: 6 1/4 x 46 (SRP $11.45)
Robusto Largo: 5 1/4 x 52 (SRP $11.45)
El Americano: 6 x 52 (SRP $12.45)
Belicoso Largo: 6 x 52 (SRP $13.00)
Gran Imperials: 7 x 54 (SRP $13.45)
There are also two sizes that the company says will be available in the future. These two sizes will be packaged in 13 count boxes.
Elegante en Cedros: 7 x 48 (SRP $13.90)
Diadema de Luxe: 6 1/2 x 56 (SRP $14.90)
Photo / Image Credits: Dunbarton Tobacco and Trust, unless otherwise noted.