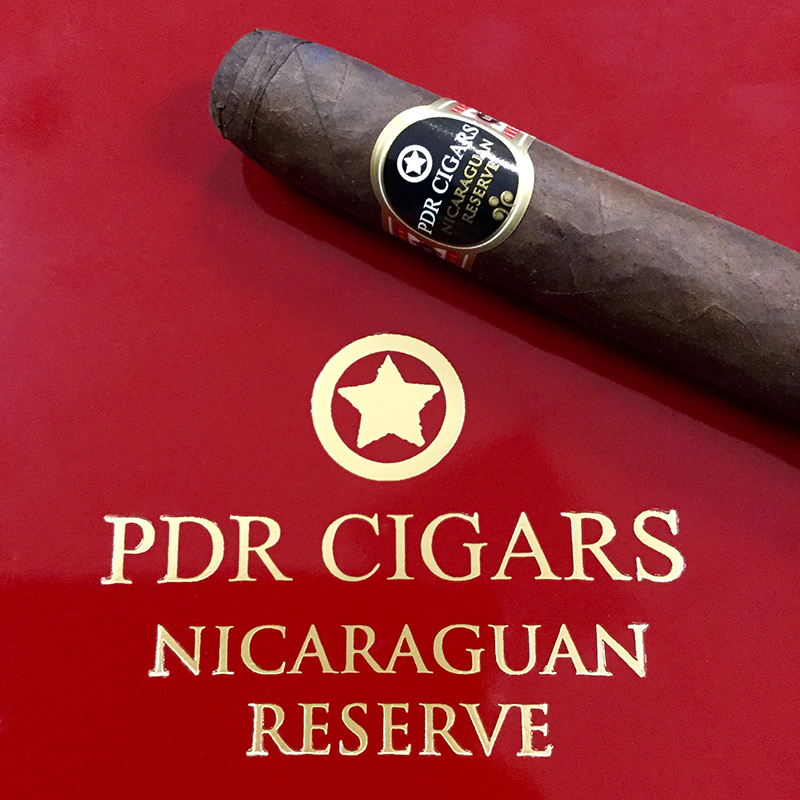 Online retailer Best Cigar Prices has received another shop exclusive. This one comes from PDR Cigars and is called the PDR Nicaraguan Reserve. Given the name PDR Nicaraguan Reserve, it's no surprise this cigar contains Nicaraguan tobacco, however for this cigar its an all-Nicaraguan puro coming from the PDR Cigars factory in the Dominican Republic.
The blend features all Nicaraguan tobaccos including a Corojo 99 wrapper leaf as well as binder and filler from Condega, Esteli, and Jalapa. The cigar comes in one size, a 6 x 52 Toro. The cigar is packaged in ten count boxes. While priced with an SRP of $115.00 per ten count box, Best Cigar Prices is currently selling them at $59.99
This was originally scheduled to be an on-going release, but given the pending FDA regulations, Best Cigar Prices has received an allocation of 200 boxes – with the possibility of more down the road.
In addition to the PDR Nicaraguan Reserve, earlier this year the online retailer received a shop exclusive from Espinosa Cigars called the 601 Pennsylvania Edition.
At a glance, here is a look at the PDR Nicaraguan Reserve:
Blend Profile
Wrapper: Nicaraguan Corojo 99
Binder: Nicaraguan
Filler: Nicaraguan
Country of Origin: Dominican Republic (PDR Cigars)
Vitolas Available
As mentioned, the PDR Nicaraguan Reserve is available in one size -a 6 x 52 Toro.
Photo Credit: Best Cigar Prices