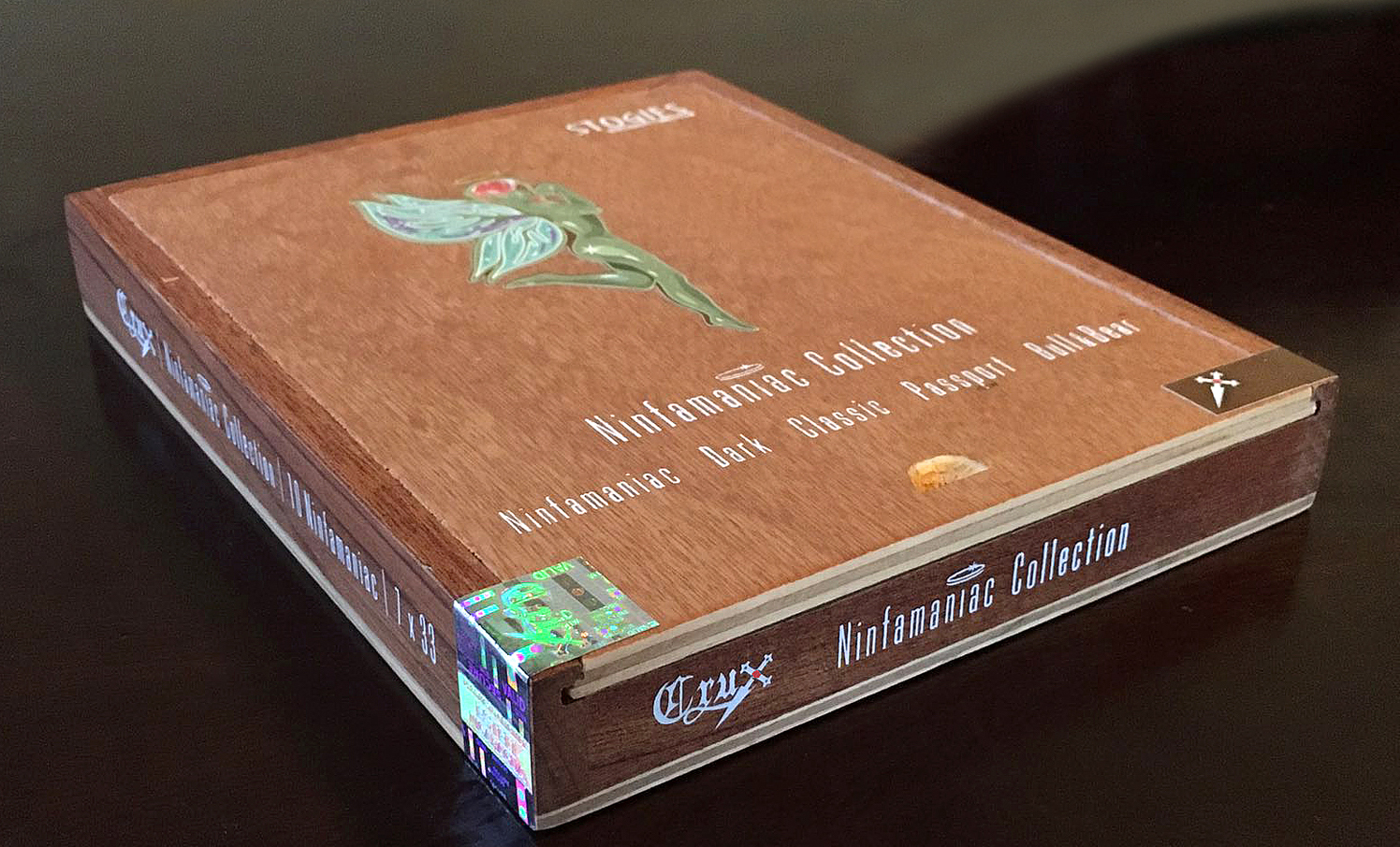 Stogies World Class Cigars in Houston has built a reputation for its H-Town shop exclusive lanceros from leading manufacturers. Now it appears the Texas retailer is going to tackle a thinner ring gauge – the Ninfa. Today it was announced that Crux Cigar Company will release the Ninfamaniac Collection, a sample of five different Crux blends in a 7 x 33 Ninfa size.
Two of the Ninfas in the Ninfamaniac Collection are regular production lines, the Ninfamaniac and Ninfamaniac Dark.  However, the sampler will exclusively contain Ninfas for the first time of the Passport, Bull & Bear, and Classic blends. Each sampler will contain two cigars of each of the five Ninfa blends. There will be a total of 100 ten count boxes released and the sampler will have a suggested retail price of $74.99.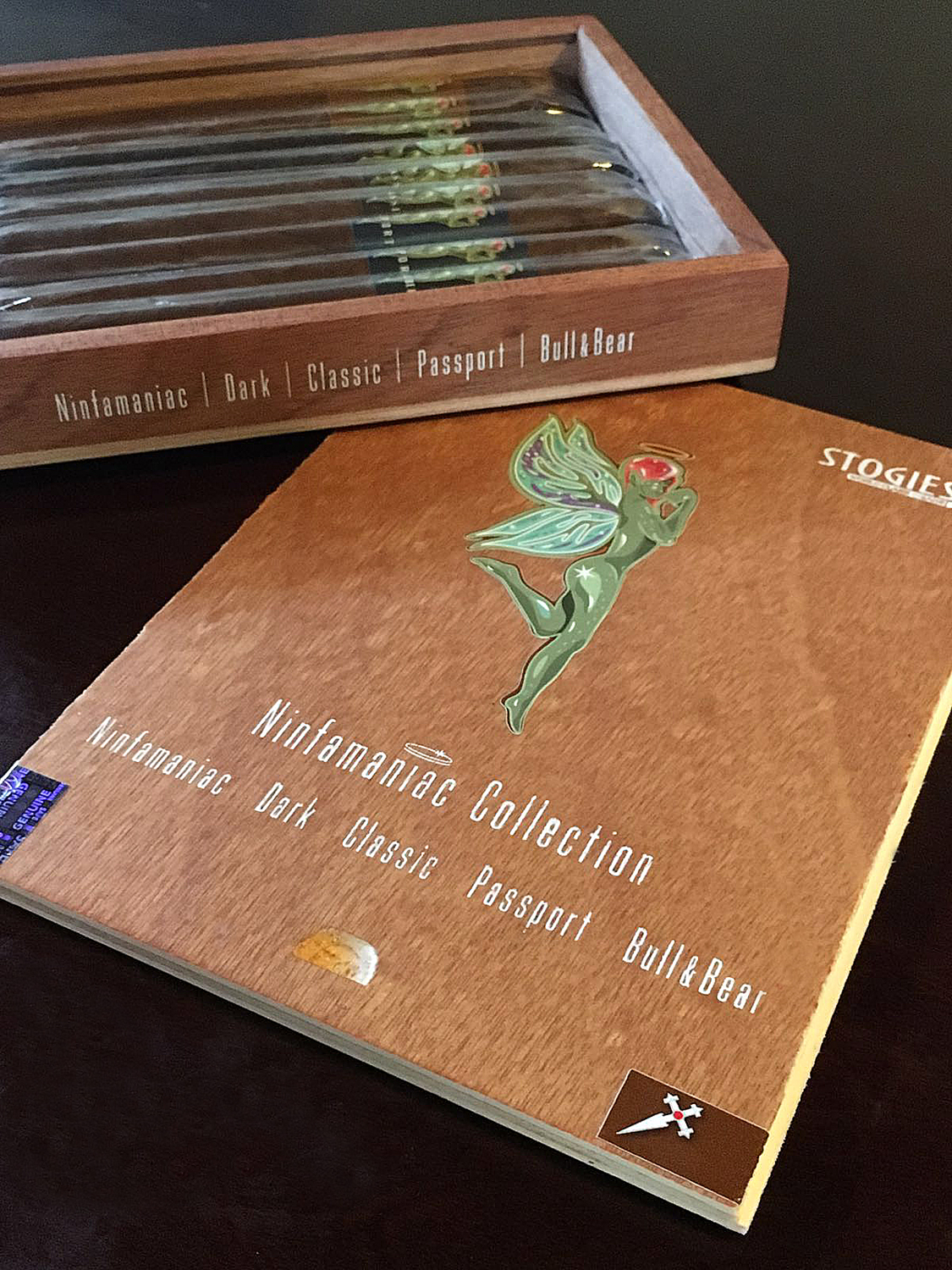 The Ninfamaniac Collection will be released on Tuesday, July 19, 2016.
Photo Credits: Crux Cigar Company