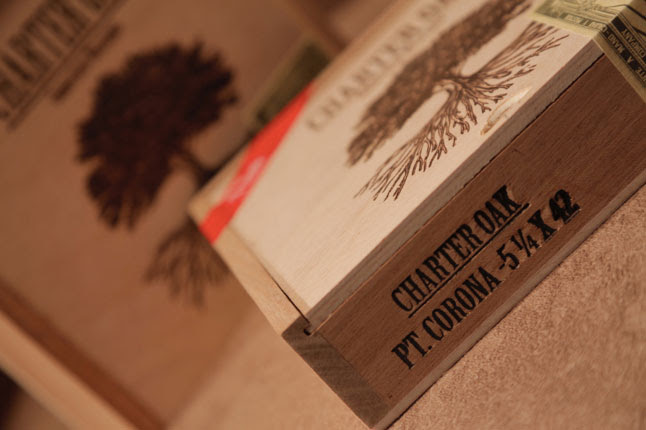 There will be a third new line unveiled by Nick Melillo's Foundation Cigar Company. Today Melillo announced a new brand called Charter Oak that will pay homage to his home state of Connecticut by introducing two blends containing the signature wrappers grown in that state – namely Connecticut Shade and Connecticut Broadleaf. The Charter Oak will officially be released at the 2016 IPCPR Trade Show.
Charter Oak will introduce a value-priced offering in the Foundation Cigar company portfolio as the cigars ill fall in the $4.00 to $6.00 range.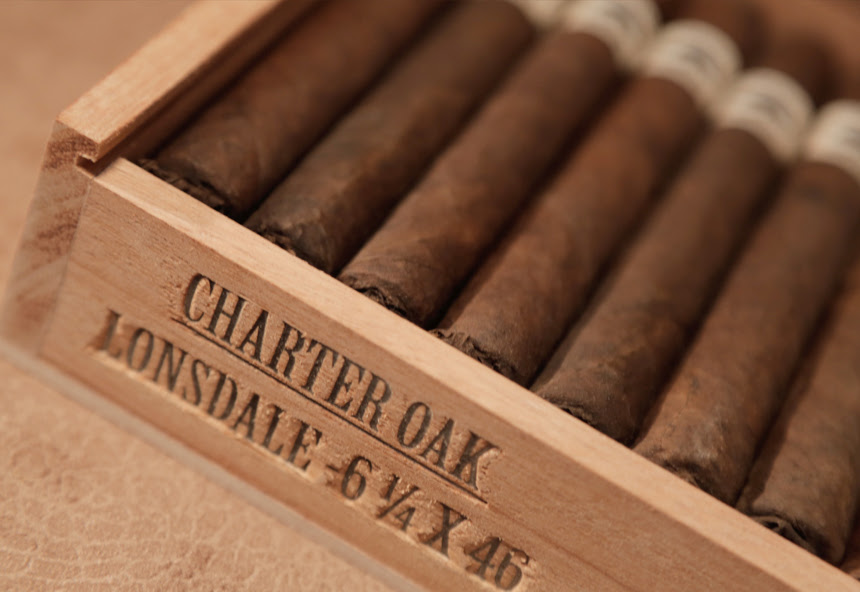 "I wanted to choose a name that represents the greatest symbol of my home state of Connecticut, the Charter Oak. Historians estimate that this unusually large Oak tree began growing sometime during the 12th century on a plot located on what is now downtown Hartford. Native Americans, who by the way cultivated tobacco nearby long before settlers, held councils beneath its massive branches. The tree is actually mentioned in Dutch Explorer, Adrian Block's journey guidebook in 1608. By the mid 1600's the plot was parceled and a farm was built with the agreement that the local tribe could share this sacred tree. In 1662 King Charles II issued a Royal Charter to the Connecticut Colony granting an unusual degree of autonomy. However, when his successor, James II appointed an English Governor-General to reclaim the Charter, it was hidden in what became known as Charter Oak, one of our countries greatest symbols of American Independence.
"Charter Oak also pays tribute to my grandfather, who while earning a modest salary working for the Winchester Repeating Arms factory after WWII, smoked exclusively, broadleaf cigars manufactured by FD Graves on State St, while, no joke, Rick Ardito's (new Executive Brand Manager) grandfather, a guard at Winchester, also smoked FD Graves biggest selling broadleaf, Muniemakers. I wanted to create an economy-minded, everyday smoke for connoisseurs; something tasty and delicious but didn't break the bank." Says Melillo.
In addition to Charter Oak, the company is planning on introducing two other lines at the 2016 IPCPR Trade Show: The Upsetters (featuring Jamaican tobacco); and The Tabernacle (a more premium Connecticut Broadleaf offering).
At a glance, here is a look at Charter Oak:
Charter Oak Connecticut Broadleaf
Wrapper: Connecticut Broadleaf
Binder: Undisclosed
Filler: Undisclosed
Country of Origin: Not Disclosed
Rothschild: 4 1/2 x 50
Petite Corona: 5 1/4 x 42
Toro: 6 x 52
Grande: 6 x 60
Lonsdale: 6 1/4 x 46
Charter Oak Connecticut Shade
Wrapper: U.S. Connecticut Shade
Binder: Undisclosed
Filler: Undisclosed
Country of Origin: Not Disclosed
Rothschild: 4 1/2 x 50
Petite Corona: 5 1/4 x 50
Toro: 6 x 52
Grande: 6 x 60
Lonsdale: 6 1/4 x 46
Photo Credits: Foundation Cigar Company