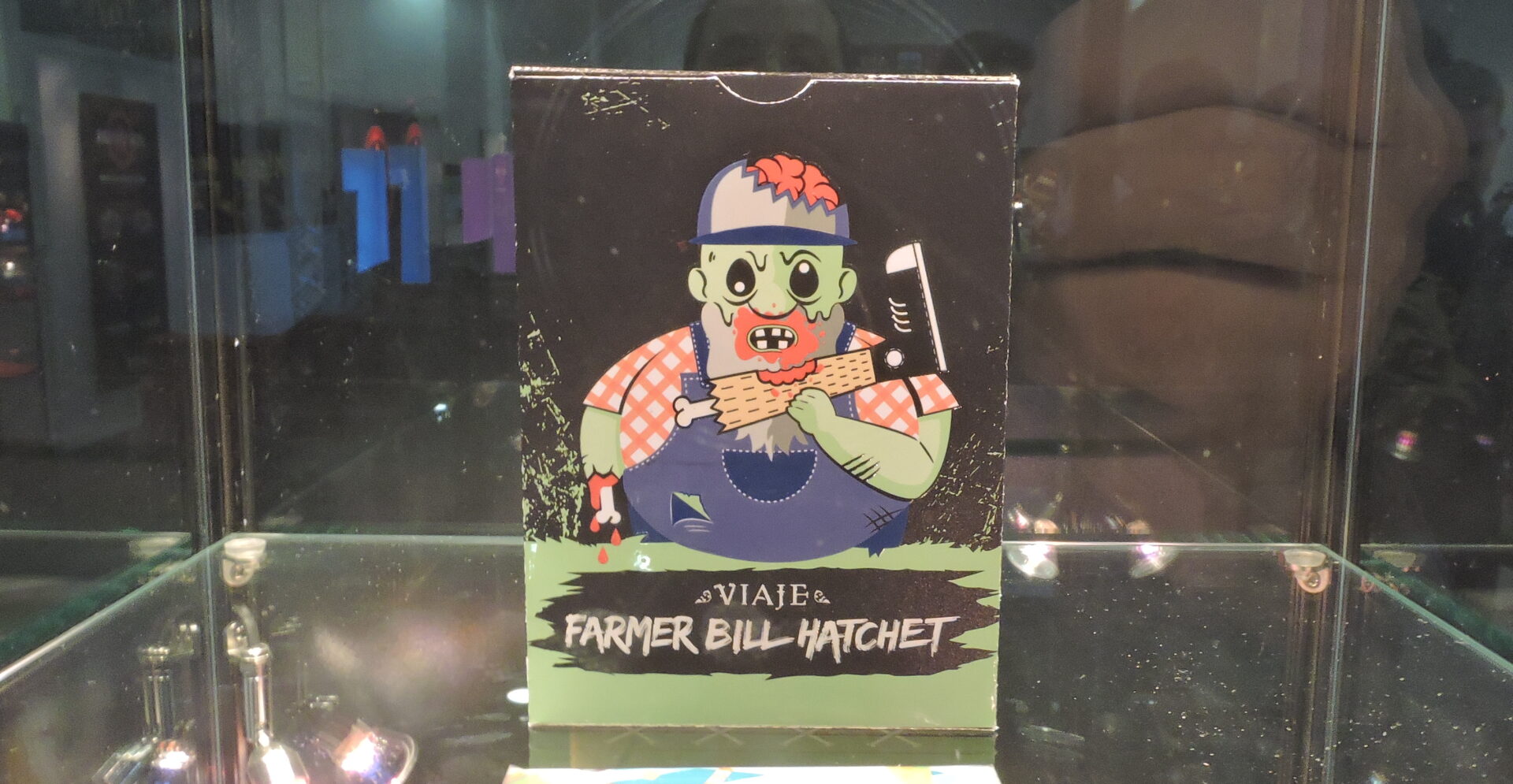 The story of Zombies is one that permeates throughout the Viaje portfolio. It was back in June when Viaje Cigars President Andre Farkas was a special guest on Stogie Geeks and indicated there would be another chapter of the Zombie story to tell. At this year's IPCPR Trade Show, it appears the learn where the story is heading next. It turns out that Farmer Bill Hatchet will be next to be infected.
Farmer Bill Hatchet is a Thanksgiving-time seasonal release that made its debut in 2014. The past two years has seen this cigar released as a box-pressed Nicaraguan puro. How has the "Zombie" blend has been incorporated? Details are still forthcoming.  In terms of what the "Zombie" blend exactly is has always been a mystery.
There is an on-going story that ties several of his blends together. The story goes that Viaje WMD (Weapon Mass Destruction) explodes. Because of radiation from the explosion, people end up mutating into "Zombies".  The Zombie Super Shot helps arm people for what Farkas calls the "Zombie Apocalypse".  The only way to cure the Zombies is with the Zombie Antidote. We shall soon learn how Farmer Bill Hatchet fits into the story.
The Viaje Farmer Bill Hatchet Zombie Edition will be sold in 30 count boxes – each containing six five packs. The cigar will be in wider distribution come November, 2016.
Photo Credit: Cigar Coop