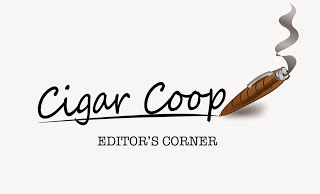 Disclaimer: This is an opinion piece. This is not intended to be a legal document.  It is also not a position favoring this decision made by the FDA. This author believes charitable contributions by cigar companies should continue for our military troops.
This past week the U.S. Food and Drug Administration replied to an inquiry by Congressman Duncan Hunter [R-California] asking for clarification on whether cigar companies can make charitable contributions to charities and specifically U.S. military. The reply indicated that this would not be allowed under the new regulations. Back in September, I penned a piece called "Question Looms on Whether Cigar Donations to Charities and Troops are Allowed". In that piece, I mentioned that there was no explicit language in the preventing charitable contributions. It was a position shared by many other media and industry people. It turned out this statement wasn't exactly correct.
One thing to understand is that regulations for tobacco are under a big regulatory document known as the Federal Food and Drug Cosmetic Act (21 CFR). Amendments are constantly made to this document. The first tobacco regulations came in 1996 and this resulted in some amendments. In 2009, the FDA was given authority over all tobacco products (including cigars) with the Family Smoking Prevention and Tobacco Act. The Deeming Regulations are the end result of the implementation of this act, thus broadening the scope of 21 CFR some more.
Back when the question first came up, I wrote "There is no specific language in the regulations regarding charitable donations for cigars". That part was true for the Deeming Regulations. We saw many other reputable resources also take a similar position. In fact, at the 2016 IPCPR Trade Show legal counsel seemed to indicate to those in attendance that cigar companies could still continue charitable donations (we have audio from the 43:34 mark). Well turns out, that isn't the case.
The language that explicitly bans charitable contributions of tobacco products is traced back to the big Federal Food and Drug Cosmetic Act (21 CFR). Prohibitions are listed and on 21 CFR Section 331 line rr, it is documented that there is a ban charitable contributions of tobacco products.
It turns out Representative Kathy Castor [D-Florida] did her homework. Castor has proposed H.R. 5955 that would provide and exemption for charitable contributions of premium cigars to the troops. It amends 21 CFR 330 rr for such an exemption and she references the language. While this legislation was being introduced, Congressman Hunter wrote his letter to the FDA asking for a clarification to the rule. Based on the information in 21 CFR 330 rr, it was no surprise the FDA clarified with a big "No".
A lot of us were wrong. Those who write about cigars like myself, try to do our best to give you accurate information. FDA regulations now have us interpreting Federal Codes. Not an easy task, but we still try our best. Still – why the cigar industry didn't come out with guidance several months ago and point out this language out is fair to ask. It would have put to bed this question. If there was a reference to the language in 21 CFR 330 rr documented or published, it was not something that I saw anywhere in a media or from the three major trade associations.
One final point to mention – in a age when media gets a bad rap (and much justified), it's important we have to have validated sources. I personally was not ready to say cigar donations to charity were banned until there was validation. That validation now exists – based on the FDA clarification to Congressman Hunter and the reference to 21 CFR 330 rr. It still doesn't get us off the hook who had this incorrect as when we are wrong, we are wrong.
In the meantime, consumer donations of cigars are still allowed. It's important we do that and continue to thank our military for protecting our liberties.