Agile Cigar Reviews replace what we termed "Assessment Updates". The concept is the same, but the name is different. Agile Cigar Reviews use a lightweight, shorter format. These will never take the place of our comprehensive reviews. They are only used on blends we have previously assessed. This might be a blend we are re-scoring or providing a score for a first time. It might be a blend we are looking at in a different size. Today we look at theJ. Grotto Silk Petit Corona by Ocean State Cigars. This is a cigar line we have previously done assessments with different sizes – most recently in the Lancero size back in September, 2014.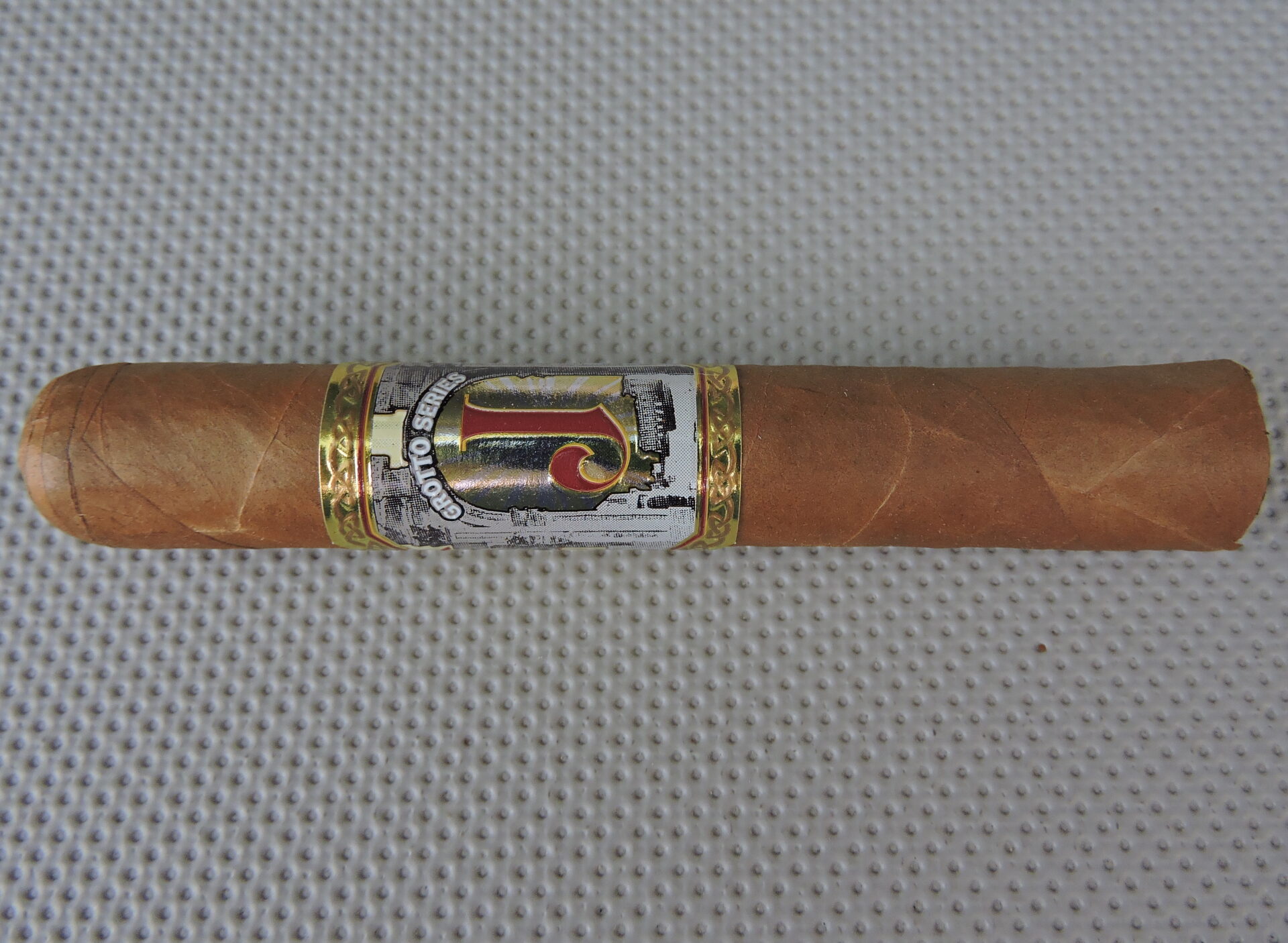 Wrapper: Ecuador Connecticut
Binder (Double): Criollo 98, Indonesian
Filler: Honduran Trojes, Nicaraguan Jalapa
Country of Origin: Honduras (Fabrica de Tabacos Raices Cubanas S. de R.L)
Petit Corona: 4 1/2 x 41
In 2012, the J. Grotto Silk line was introduced as the third line by Ocean State Cigars.  Ocean State Cigars is a brand owned by Paul Joyal, the owner Mr. J's Havana Shop in West Warwick, RI. The J. Grotto Silk added a Connecticut Shade wrapper offering into the Ocean State Cigars portfolio. The line quickly became one of Joyal's most successful lines. In 2014, a lancero line extension was added and in 2015, the Petit Corona became the sixth vitola in the line. Today, we take a closer look at the latest vitola introduced in the Silk line – the J. Grotto Silk Petit Corona.
As he has done with his J. Grotto and J. Grotto Reserva lines, Joyal is partnering with the Raices Cubanas factory based in Honduras. The Petit Corona features the same blend components as the other vitolas – an Ecuadorian Connecticut Shade wrapper, a double binder consisting of a Criollo 98 leaf as well as a leaf from Indonesia. The filler is a combination of Honduran and Nicaraguan tobacco. The Petit Corona measures 4 1/2 x 41 – the shortest offering by J. Grotto to date.
The J. Grotto Silk Petit Corona delivers a classic Connecticut Shade flavor profile with notes of cedar, cream, citrus, and a slight amount of black pepper. Earlier on, I found the cedar notes to be more prominent, but as the cigar experience progresses, I found the creaminess built up. The flavors had some nice depth to them as I assessed this cigar as being medium-bodied. This is not a cigar will overpower the enthusiast as I assessed this as a mild to medium strength cigar.
With Ocean State Cigars being based in New England, short smokes are certainly an order to get through the colder winter months. The J. Grotto Silk Petit Corona is going to deliver a dialed-back cigar in a small format. It's a cigar I would recommend to a novice or experienced cigar enthusiast. As for myself, this is a cigar worthy of a box split.
Summary
Key Flavors: Cream, Cedar
Burn: Excellent
Draw: Excellent
Complexity: Medium+
Strength: Mild to Medium
Body: Medium
Finish: Excellent
Assessment: 3.5-Box Split
Score: 90
References
Previous Assessment: J. Grotto Silk Lancero
News: J. Grotto Silk Petit Corona by Ocean State Cigars
Price: $5.99
Source: Cigars Provided by Manufacturer (Prior to August 8, 2016)
Stogie Geeks Podcast: Stogie Geeks Episode 162 – Interview with Paul Joyal, Mr J's Havana Shop
Stogie Feed: n/a
Brand Reference: Ocean State Cigars