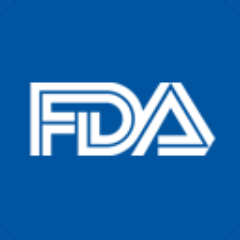 The clock has struck midnight on August 8th, 2016. The premium cigar industry in the United States is now subject to regulations by the U.S. Food and Drug Administration (FDA). While the industry is going to certainly change over time, from an end consumer standpoint August 8th, 2016 is not going to be all that different than August 7th, 2016. However as time goes on, there will be more of an impact and by August 8th, 2019, if the FDA has its way, we will be looking at a different story.
With the regulations now officially effective, we look at what currently is effective and what it means to you. While it's not doomsday as of now, the road ahead doesn't get brighter the way things stands.
Cigars in Retailer Humidors / Online Will Still Be There and More Will Still Come-For Now
The Net / Net: You will still be hearing about "new" releases for several months.
As of August 8th, if you have not introduced a product in any way to the market, you must have FDA approval.
The cigars that were in your store on August 7th will still be there on August 8th. First up, grandfathered products on the market as of February 15, 2007 will still be there. Products introduced between February 15th, 2007 and August 8, 2016 have a window (See "What Lies Ahead" section) have a window until 2018 to submit products for approval. Anything after that, you must go through the FDA process for approval either through Substantial Equivalence or the Pre-Market Tobacco Application process.
During this window, there will be "new product" from a consumer standpoint introduced during this window. This is because many products were actually sold in limited quantities to select retailers before August 8th. Some of these sales to retailers have been publicized, while others have not been publicized and have been sold quietly. As time goes on you will see them slowly "Showcased" or more "nationally promoted" to the general product availability.
Because the composition of samplers is considered to be a new product, unless the sampler was marketed before August 8th, new ones introduced after that date will not allowed to be marketed – unless of course a manufacturer put a sampler together and sold it quietly to retailers prior to August 8th.
The deadline for Substantial Equivalence (SE) is February 8th 2018. The closer we get to this deadline, the less new product we will most likely see. In the meantime, there still is plenty to be talked about.
Technically there shouldn't be an overnight price increase from August 7th to August 8th, but over time there will be some increases as user fees and regulatory costs are implemented.
What Has Gone Into Effect Right Now?
Age Requirements in the Retail Community
The Net-Net: Expect more ID Checks, particularly if you are Younger
We covered it here. The younger you look, the stricter you be subject to ID checks to validate your age. If you are 27 or under, this is required. For the most part, this is not an issue with the majority of premium cigar retailers. This regulation is here to stay.
No More "Free" Samples
The Net-Net: You still will have ways to get free cigars as long as there is a transaction. Some gray areas still exist, particularly around charitable contributions.
Traditional "Free" Samples
So basically a cigar representative or a cigar shop owner cannot give you a free cigar. However anything that has a transaction associated with it (Box Purchase, Event Ticket) is not considered a free sample.
There is a big myth here that this will destroy cigar events. Over the past few years, the amount of cigar events where you were "handed" a free cigar unconditionally (i.e. no strings or purchase required) has all but vanished. Instead, many times your cigars are now covered in an event ticket. If anything this rule might increase these type of ticketed cigar events. Some retailers will implement a nominal fee to break even while some will try to profit.
For retailers wanting to try a sample to try, it's a different story and this hurts the retailer's ability to try a product before bringing it in.
Questions still exist whether cigar media and IPCPR attendees at the trade show will be allowed to receive samples.
Other Notes:
Buy X Get Y Free (i.e. Buy 4 get one Free) will continue. This really isn't a free sample and actually is no different than discounting. There is also nothing to say buy one, get one free – so in reality it probably isn't that hard to get a free cigar.
Sampling does not apply to replacement products to a damaged product (i.e. replacing a plugged tobacco)
What about Charitable Contributions and Samples?
This is not something spelled out in the regulations, but this has put in to this section to provide some context on the topic.
At a Retailers' Seminar held at the 2016 IPCPR Convention and Trade Show, legal counsel indicated that manufacturers, brand owners, and retailers should be allowed to donate cigars to charitable organizations or events because they have a monetary value. There is also nothing stopping a consumer from making a charitable donation of a cigar.
This has been a topic that clearly falls into gray area on whether it falls under sampling. However because this is a gray area, many retailers and small industry brand owners may get nervous on the implications, therefore you can expect a decrease in activity in this era.
Manufacturers are Required to Register and List Products, Including Pipe Tobacco Blending Establishments
The Net-Net: As time goes by, this will especially have an impact on Pipe Tobacco
This means all domestic manufacturing establishments are required to register and list products with the FDA starting on August 8th through the end of the year. This would include domestic factories (i.e. El Titan de Bronze, Cigar Rolling facilities) and retailers which do custom pipe tobacco blends (the FDA considers this manufacturing). If a foreign manufacturing is selling in the U.S. market, they must register what product they are selling.
From the consumer and the retailer standpoint, the big change you will see is on the pipe tobacco blending piece where this will be snuffed out by the FDA. This is because if you mix pipe tobacco, you are considered now a manufacturer.
Modified Risk Descriptors Banned
The Net-Net: This shouldn't apply to the majority of handmade premium cigars.
This involves the use of the words "light", "mild", etc. This is something that really has not impacted the majority of premium hand-rolled cigars. What is interesting is the FDA and Altria recently settled out of Court on this issue.
What Lies Ahead
As time comes, there are more restrictions coming
August 8 2017
Deadline to submit a Substantial Equivalence Exemption (Little Impact to the Cigar Industry). The FDA has one year to approve this.
February 8 2018
Deadline for Manufacturer to Submit a Complete Substantial Equivalence (SE) Report.  If a manufacturer decides not to file, it isn't clear when the retailer has to remove the product (namely because the FDA doesn't know). For products that fail an SE approval, retailers have 30 days to clear the product from the shelves. The FDA has one year to approve an SE submission.
August 8 2018
Deadline to submit a PreMarket Tobacco Application (PMTA) – very few cigars, but flavored or infused might fall into this category.
The Warning Label Mandate will now be required
Manufacturers and brand owners will now be required to submit advertising and marketing plans
What about the Legislative and Judicial Efforts?
These are still ongoing, but it is going to take some time. While there is some optimism around these efforts, it is important to know that as of now the cigar industry is now currently under FDA Regulation and its going to take some serious work to undo that.
There is the Appropriations Bill that contains language for both a premium cigar exemption and changing the predicate date. This still has to pass the House of Representatives and it still must be put through the Senate. If this happens, it could could provide a one year break for the budget year (which the cigar industry would greatly take), but it will then need to be put into the following Appropriations budget.
There is also the legislative bills S. 441 and H.R. 662 calling for an exemption as well as a bill to change the predicate date with H.R. 2058. These bills are very much a longer shot and will most likely have to be filed again with the next Congress. If these bills pass, it will prevent having to have the language in the Appropriations bills each year.
Meanwhile lawsuits filed by the trade organizations and by cigar brand owners still must make its way through the court system. This is still very much a waiting game to see what happens next.