Agile Cigar Reviews replace what we termed "Assessment Updates". The concept is the same, but the name is different. Agile Cigar Reviews use a lightweight, shorter format. These will never take the place of our comprehensive reviews. They are only used on blends we have previously assessed. This might be a blend we are re-scoring or providing a score for a first time. It might be a blend we are looking at in a different size. Today we look at the The King is Dead by Caldwell Cigar Company in the Toro size. This is a cigar line we have previously assessed in the The Last Payday (Belicoso) size back in November, 2014.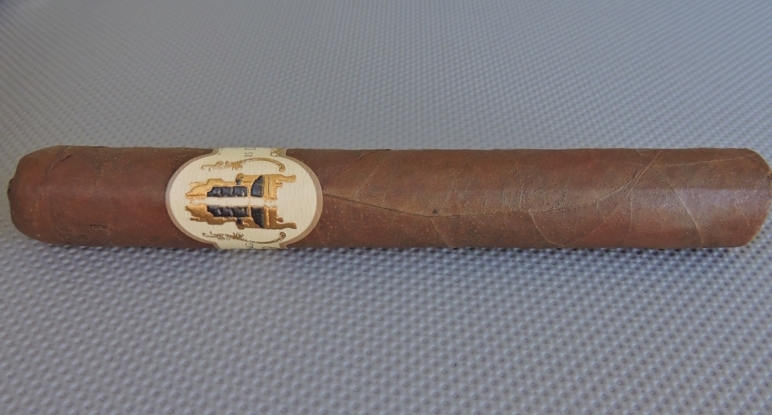 Wrapper: Dominican
Binder: Dominican
Filler: Dominican
Country of Origin: Dominican Republic (Tabacalera William Ventura)
Toro: 6 x 54
At the 2016 IPCPR Trade Show, Caldwell Cigar Company unveiled a 6 x 54 Toro offering as a part of its The King is Dead line. When the company was launched, The King is Dead was one of the three initial offerings made by Caldwell Cigar Company under the"Caldwell Collection" banner. The addition of the Toro became the sixth vitola in The King is Dead line.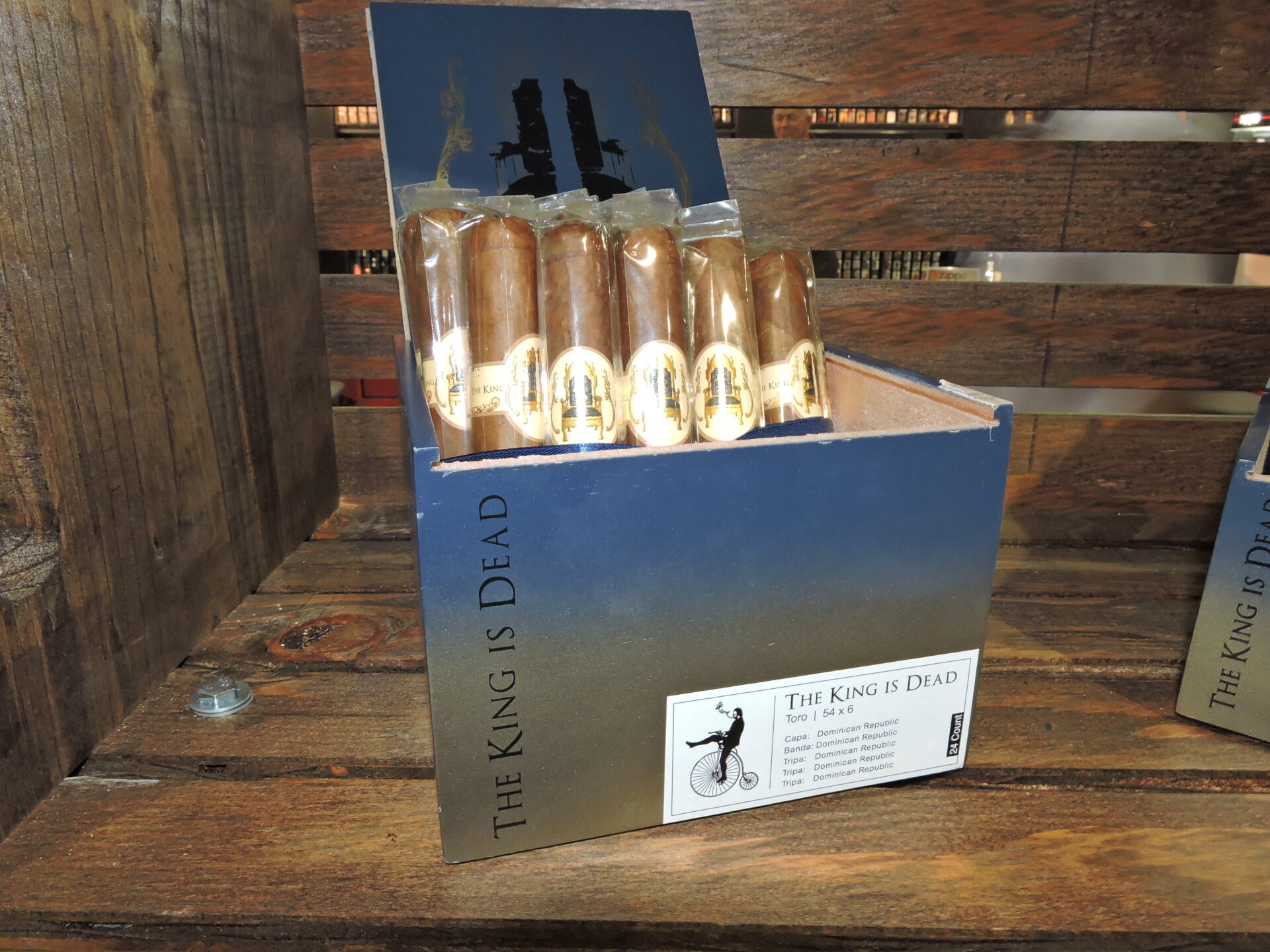 Like the rest of The King is Dead line, the Toro is a Dominican puro. The King is Dead line has featured a Dominican Negrto wrapper, a Dominican Corojo wrapper, and a combination of Dominican Negrito, Dominican Corojo, and HVA tobacco in the filler. The use of the Dominican Negrito wrapper is key here. While it is a tobacco used in premium cigars, it typically is not used as a wrapper because it doesn't play well with others. The team at Tabacalera William Ventura were able to work with it for the resulting The King is Dead line.
Flavor-wise, the King is Dead Toro is going to deliver a mix of milk chocolate, earth, red pepper, cedar, and some natural tobacco. The chocolate notes are something that were a signature note I had detected on The Last Payday (Belicoso) size. Early on the chocolate notes were more prominent but by the second half, the cedar and natural tobacco flavors emerged. The flavors delivered are medium-bodied countered by medium strength.
While I'd still put The Last Payday as the best size of The King is Dead line, the Toro size is still a very good offering. It's a nice alternative – in particular if you want what The King is Dead blend delivers, in a parejo format. While notes of chocolate, nature tobacco, and cedar are quite common to a flavor profile; the fusion of these flavors was still quite different from other cigars. This is a cigar that I'd recommend to a novice or experienced cigar enthusiast. As for myself, this is a cigar worthy of a box split.
Summary
Key Flavors: Chocolate, Natural Tobacco, Cedar
Burn: Excellent
Draw: Excellent
Complexity: Medium
Strength: Medium
Body: Medium
Finish: Good
Assessment: 3.5-Box Split
Score: 90
References
Cigar Review: The King is Dead – The Last Payday by Caldwell Cigar Company
News: Caldwell Cigar Company adds The King is Dead Toro
Price: $10.50
Source: Purchased
Stogie Geeks Podcast: n/a
Stogie Feed: n/a
Brand Reference: Caldwell Cigar Co
Photo Credit: Cigar Coop