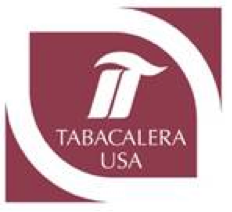 Tabacalera USA, the U.S. premium cigar operation arm of Imperial Tobacco has announced it has acquired the stores owned by Houston, Texas retailer Serious Cigars. The four store retail operation now will be a part of the company's Casa de Montecristo retail shop brand. Simultaneously Tabacalera USA has announced it has created "Casa de Montecristo Inc" –  new business unit to support both the company owned and licensed based retail partnerships using the Casa de Montecristo name.
In a press release announcing the new business unit, Tabacalera USA head Javier Estates named Rob Maneson, the General Manager of Casa de Montecristo Inc. Previously Maneson served as Vice President Retail Operations for MC Management in Whippany NJ, an affiliated Tabacalera USA company.
"The creation of this new business unit under the Tabacalera USA umbrella will help coordinate and enhance the adult premium cigar smoker experience in all Casa de Montecristo stores" commented Maneson.
Casa de Montecristo Inc. has franchise partnerships with Casa de Montecristo Chicago, Boynton Beach Florida's Casa de Montecristo by Smoke Inn, and Miami's Casa de Montecristo by Prime Cigar. It also has company owned stores such as Casa de Montecristo Dallas and Casa de Montecristo by Cigar Inn located in New York City. The acquisition of Serious Cigars adds the Houston market to the Casa de Montecristo operation..
It also appears JR Cigar, a brand also owned by Tabacalera USA will soon be branded under this umbrella. We recently saw this sign outside the JR Cigars Mooresville, North Carolina location. JR Cigars is a part of the Tabacalera USA operation and last year underwent a significant transition into premium cigar-fcosused operation.
The acquisition of Serious Cigars gives Casa de Montecristo Inc four retail locations in Houston, Texas as well as an e-commerce site. Serious Cigars owners Ron and JeanneMarie Lesseraux are staying on board for the time being as a part of the transition.
"Owners Ron and JeanneMarie Lesseraux have built one of the finest retail premium cigar businesses in the country and we are thrilled to have them as part of our business," Maneson said. "Serious Cigars has a strong reputation in the industry, which we will continue to grow."
Maneson commented that no substantial changes were planned for the retail stores or web-site.
Tabacalera USA was formed last year as a part of Imperial Tobacco.The Altadis USA premium cigar division is a part of the Tabacalera USA business unit with the new Casa de Montecristo Inc. handling the retail operations.