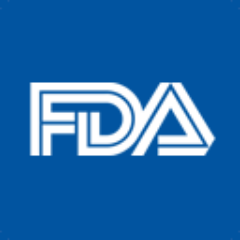 One of the new regulations under the U.S. Food and Drug Administration (FDA)is the requirement manufacturers register with the FDA and submit a product listing of the products they sell. A deadline of December 31, 2016 was enacted for when these submissions were due to the FDA. Today, the FDA has now announced that they will not start enforcing this policy until after June 30, 2017 – effectively providing a six month grace period.
Many manufacturers, were spending considerable time and resources finalizing the paperwork for submission with the December 31, 2016 deadline.
In a revision to the Registration guidelines, the FDA stated "FDA recognizes that the forms developed by FDA are new to some manufacturers of newly deemed products and may require additional time to complete accurately. In addition, we are aware that product listing for newly deemed products may result in multiple submissions that the manufacturer must prepare and submit.
"Therefore, at this time, with respect to persons who owned or operated domestic manufacturing establishments engaged in the manufacture of newly deemed tobacco products prior to August 8, 2016, and continued to own or operate such establishments(s) on or after August 8, 2016, FDA does not intend to enforce the requirement to register and submit product listing information under section 905 of the FD&C Act by December 31, 2016, provided that the submissions are received by FDA on or before June 30, 2017."
The FDA also stated that establishments first engaging in manufacturing of a tobacco product in a domestic establishment after August 8th, 2016 are still required to immediately register. The August 8th date is significant because that is the day the U.S. Food and Drug Administration regulations went into effect.