Agile Cigar Reviews replace what we termed "Assessment Updates". The concept is the same, but the name is different. Agile Cigar Reviews use a lightweight, shorter format. These will never take the place of our comprehensive reviews. They are only used on blends we have previously assessed. This might be a blend we are re-scoring or providing a score for a first time. It might be a blend we are looking at in a different size. Today we look at the RoMa Craft Tobac Neanderthal in the SGP size. This is a cigar line assessed several time – most recently in the HoxD size back in May, 2016.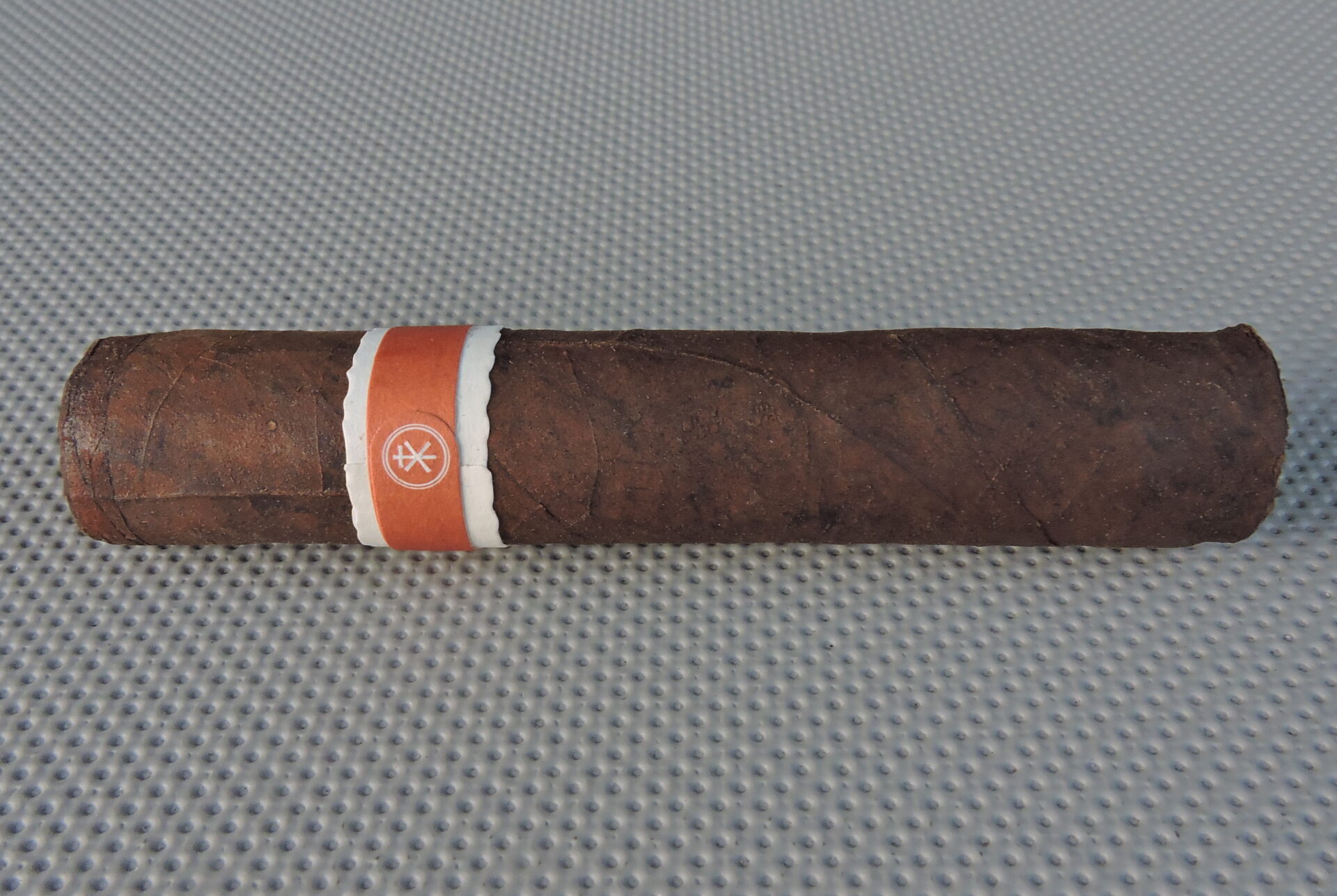 Wrapper: Mexican San Andres Maduro
Binder: U.S. Connecticut Broadleaf Maduro
Filler: U.S. Pennsylvania Double Ligero (GR-S1), Nicaraguan (Conega, Jalapa, Pueblo Nuevo, Esteli), Dominican Republic (Olor)
Country or Origin: Nicaragua (Nica Sueno)
SGP: 4 1/2 x 52
At the 2016 IPCPR Trade Show, RoMa Craft Tobac added a second regular production size to its Neanderthal line known as SGP. SGP (which stands for "Shallow Gene Pool") is a 4 1/2 x 52 petite robusto size of the Neanderthal line. This was not a completely new size in the Neanderthal line as SGP originally was offered as a shop exclusive to Serious Cigars in Houston and Riverside Cigar Lounge in Indiana.
Neanderthal is positioned as the full strength, full-bodied smoke in the RoMa Craft Tobac portfolio. The key to Neanderthal's power is the incorporation of a Pennsylvania Double Ligero leaf in the filler known as Green River Valley Sucker One (GR-S1). This is a regrowth leaf from Pennsylvania broadleaf that has a natural higher nicotine level (between 9% to 13% – significant higher than the 5% – 6% found in Esteli, Ligero). The remainder of the filler consists of Nicaraguan tobacco from Condega, Jalapa, Pueblo Nuevo, and Esteli) as well as Olor from the Dominican Republic. A U.S. Connecticut Broadleaf binder is also used and the cigar is finished with a San Andres Maduro wrapper.
The Neanderthal SGP delivers a flavor profile consisting of notes of cocoa powder, earth, and red pepper.  Consistent with the HN and HoxD sizes, I found the cocoa and red pepper notes to have a nice fusion between them. The strength and body of this cigar are full strength and full-bodied. While perhaps I found the HN and HoxD to be slightly stronger than the SGP, this is still a bolder and fuller cigar than most cigars classified as full strength, full-bodied.
One final note, for a cigar that does have a fair share of ligero in the blend, the SGP burned near perfect. This cigar earns an "Exceptional" rating for burn
I've always been impressed with the work Skip Martin and Esteban Disla have done with the Neanderthal blend. While I still find the HN and HoxD sizes more to my liking, the SGP is still a great cigar. Because it's a powerful smoke, it's one I would steer toward an experienced cigar enthusiast. As for myself, it is a box worthy offering.
Summary
Key Flavors: Cocoa, Earth, Red pepper
Burn: Exceptional
Draw: Excellent
Complexity: Medium
Strength: Full
Body: Full
Finish: Excellent
Assessment: 4.0-Box Worthy
Score: 93
References
Previous Assessment: RoMa Craft Tobac Neanderthal HoxD
News: RoMa Craft Tobac Neanderthal SGP Becomes Regular Production
Price: $9.00
Source: Purchased
Brand Reference: RoMa Craft Tobac