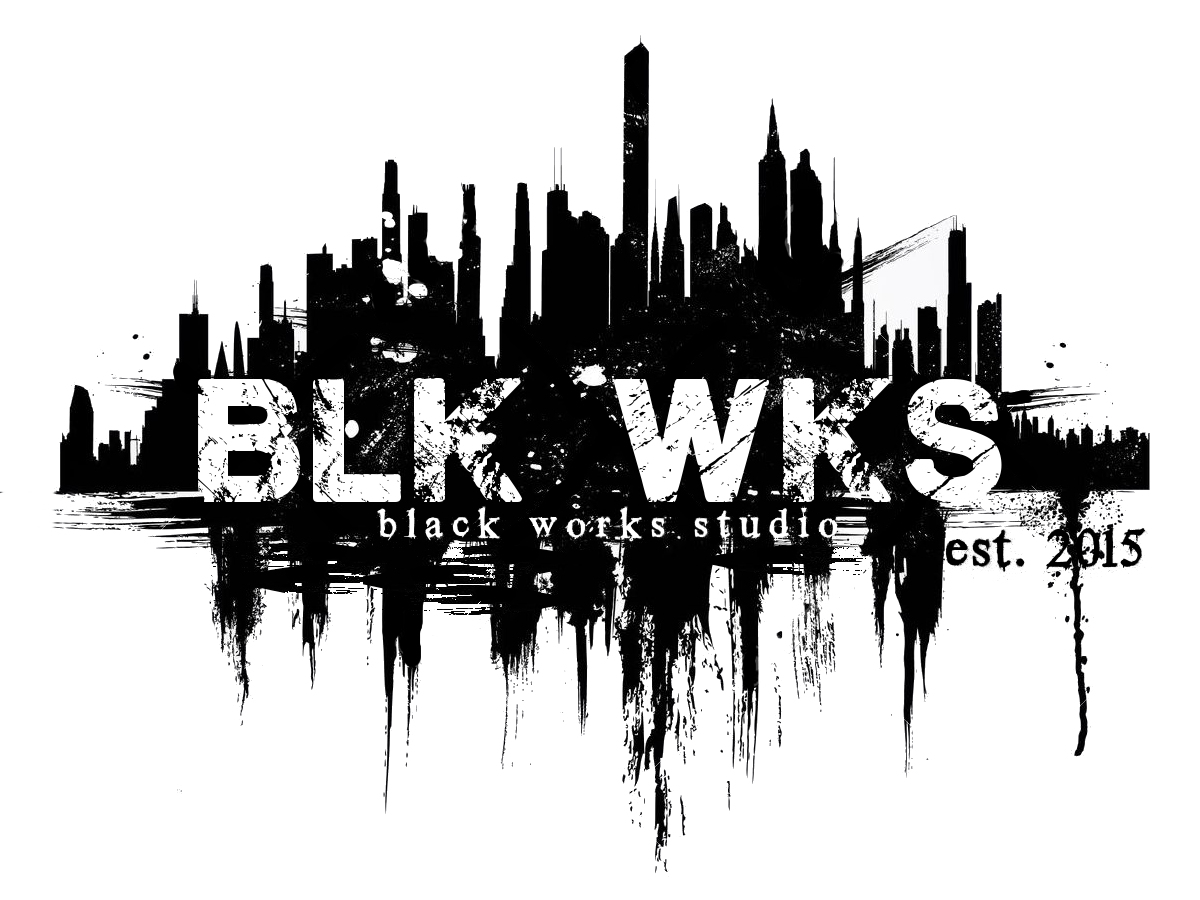 Black Words Studio has announced two new event-only cigars under its Killer Bee line. The Killer Bee Lonsdale and Killer Bee Green Hornet Kato are scheduled to make their debut at Black Works Studio events beginning in March 2018.
The new Killer Bee Lonsdale introduces 6 1/2 x 42 vitola into the Killer Bee line joining the current Petite Corona offering. The blend features an Ecuadorian Maduro wrapper with a Connecticut Linear style cap over a Nicaraguan Habano binder and all Nicaraguan filler. The cigar is packaged in a 20 count offering and has a SRP of $9.00.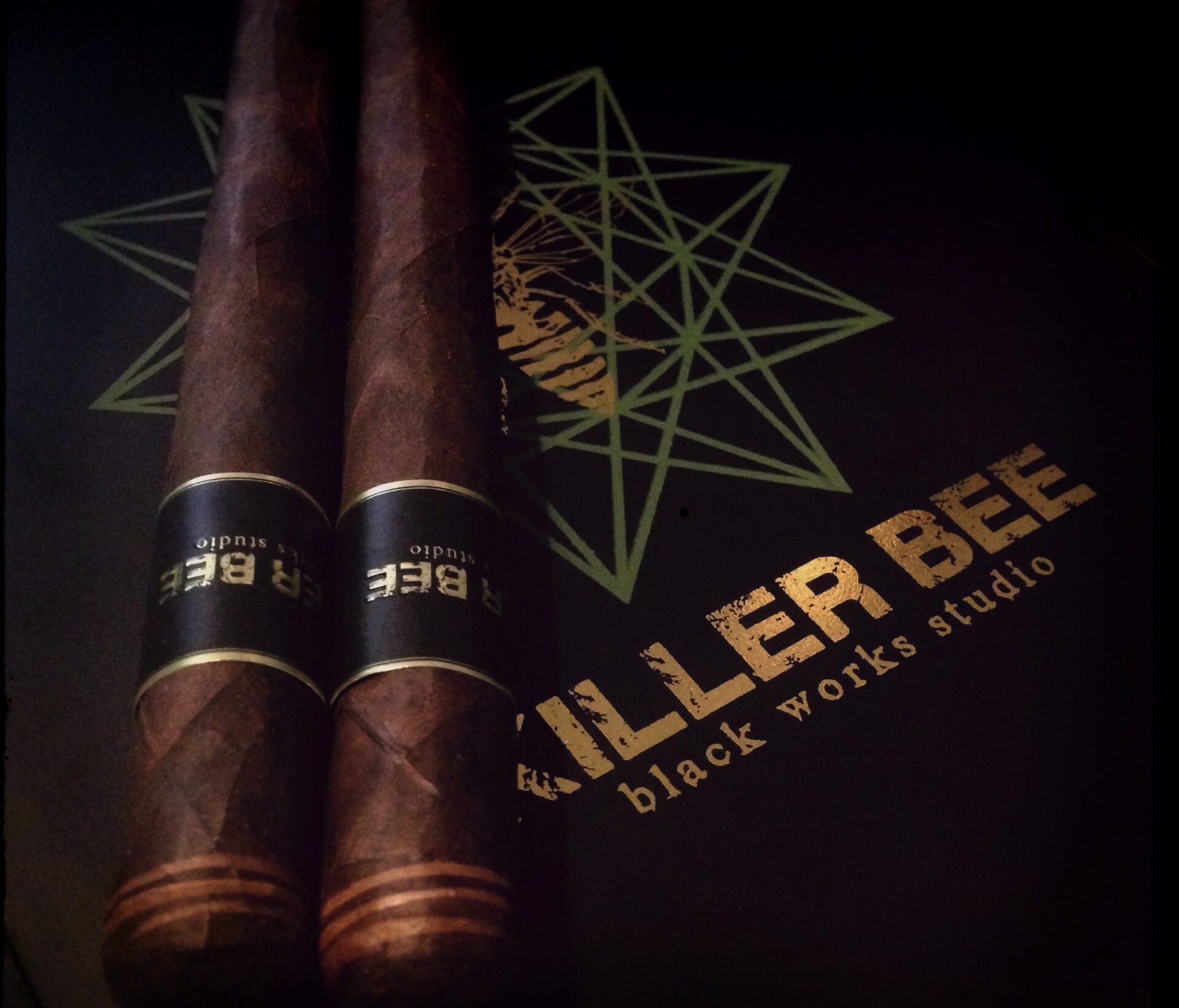 The Killer Bee Green Hornet Kato is an offshoot of the Killer Bee Green Hornet. Green Hornet is itself an offshoot of Killer Bee and incorporates candela accents around the cap and footer. Kato is a 4 1/2 x 46 petite corona that differs from the rest of the line in it has candela swirl accents around the cap.  The candela accents surround an Ecuadorian Maduro wrapper, Nicaraguan Habano binder, and Nicaraguan filler.  The cigar is packaged in a 20 count offering and has a SRP of $9.00.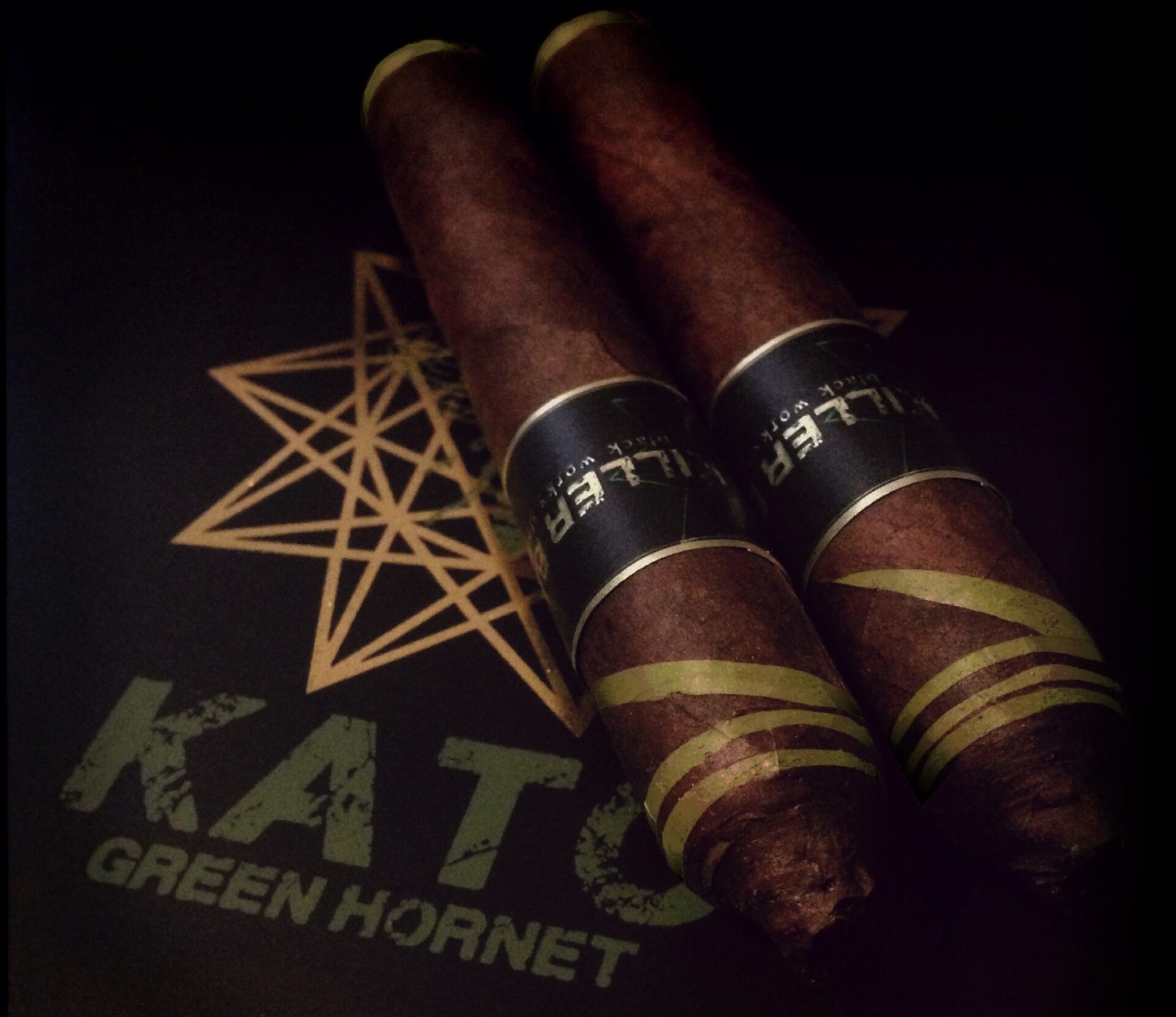 "We are very excited to launch these new additions to the Killer Bee and Green Hornet lines. These cigars will be released as event only in very limited quantities. Both of these cigars are unique versions of the original blends and highlight the creativity of our factory. I wanted something special for our retailers who support us with events and these two cigars are exactly that," said James Brown, creator of Black Works Studio and owner at Fabrica Oveja Negra in a press release.
In addition to being produced at Fabrica Oveja Negra, Black Works Studio is distributed by Boutiques Unified.
Photo / Image Credits: Black Works Studio