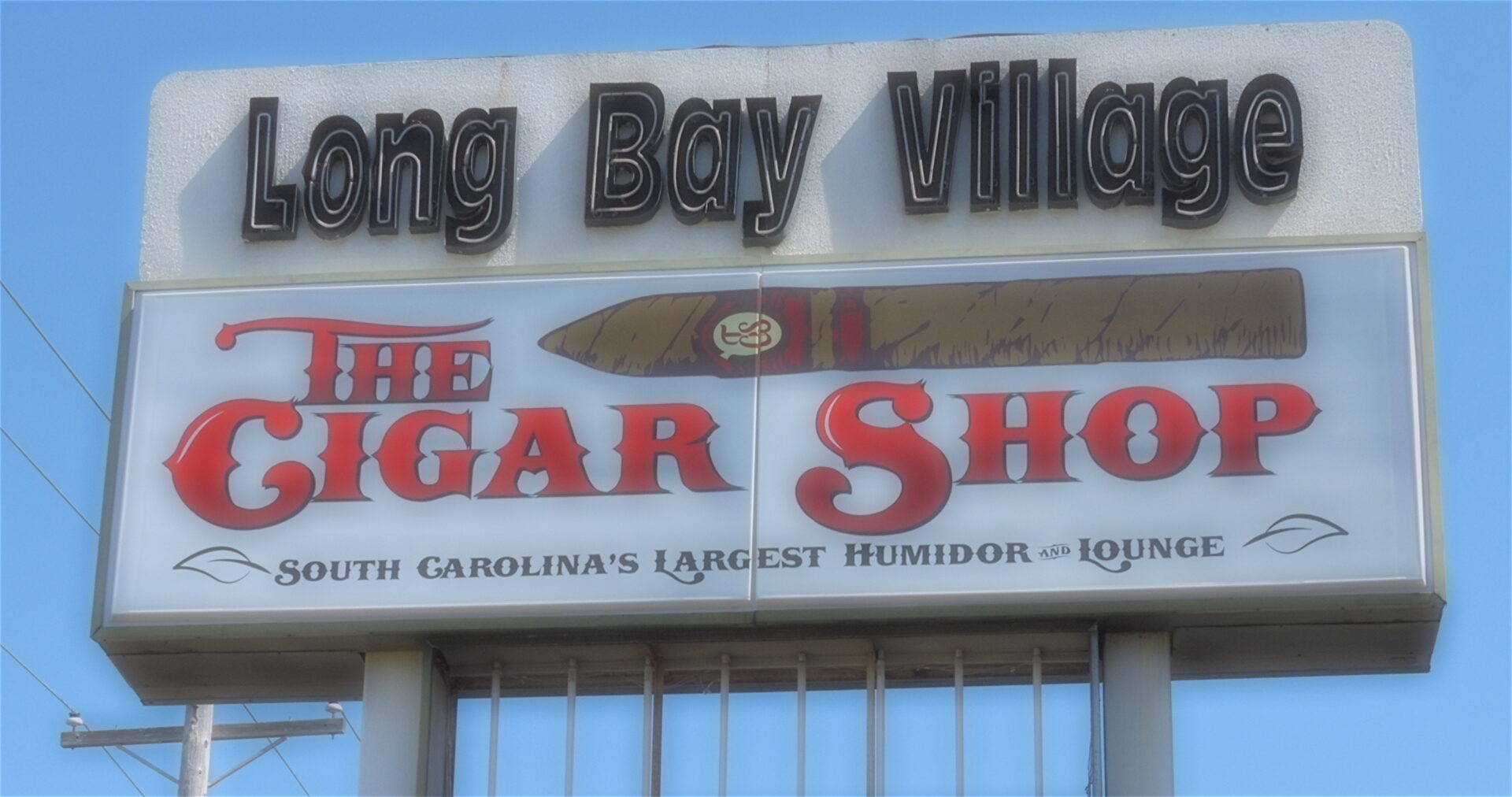 Casa Magna, the brand that started as a collaboration between cigar icons Manuel Quesada and Nestor Placencia, has its first cigar lounge. The home to the Casa Magna Lounge is The Cigar Shop – a new premium cigar retail and lounge operation located in Myrtle Beach, South Carolina. The lounge had a grand opening March 23rd, 2017 with Manuel Quesada, master blender and owner of Quesada Cigars on-hand for the festivities.
The Cigar Shop's Myrtle Beach location is a partnership between three experienced tobacco retailers: Mark Boley, Todd Johnson, and Nathan Sumner. Johnson and Sumner are also the owners of another The Cigar Shop location in Monroe, North Carolina, situated just outside of Charlotte. Boley also has many years experience of being a General Manager for two retail shops and lounges that were also located in the Charlotte, North Carolina area.
As for the grand opening, it was about as grand as an opening could get. It was quite a large crowd as about 300 consumers showed up at the Myrtle Beach store. In addition, 23 people from the Myrtle Beach Chamber of Commerce were on hand for a ribbon cutting ceremony that also featured Manuel Quesada. The event that followed featured food, music, a magician, door prizes, and raffles.
The shop features a large 750 square foot humidor featuring a wide assortment of boutique and non-boutique premium cigars. Included in the selection is Quesada Cigars where pretty much the whole portfolio is represented.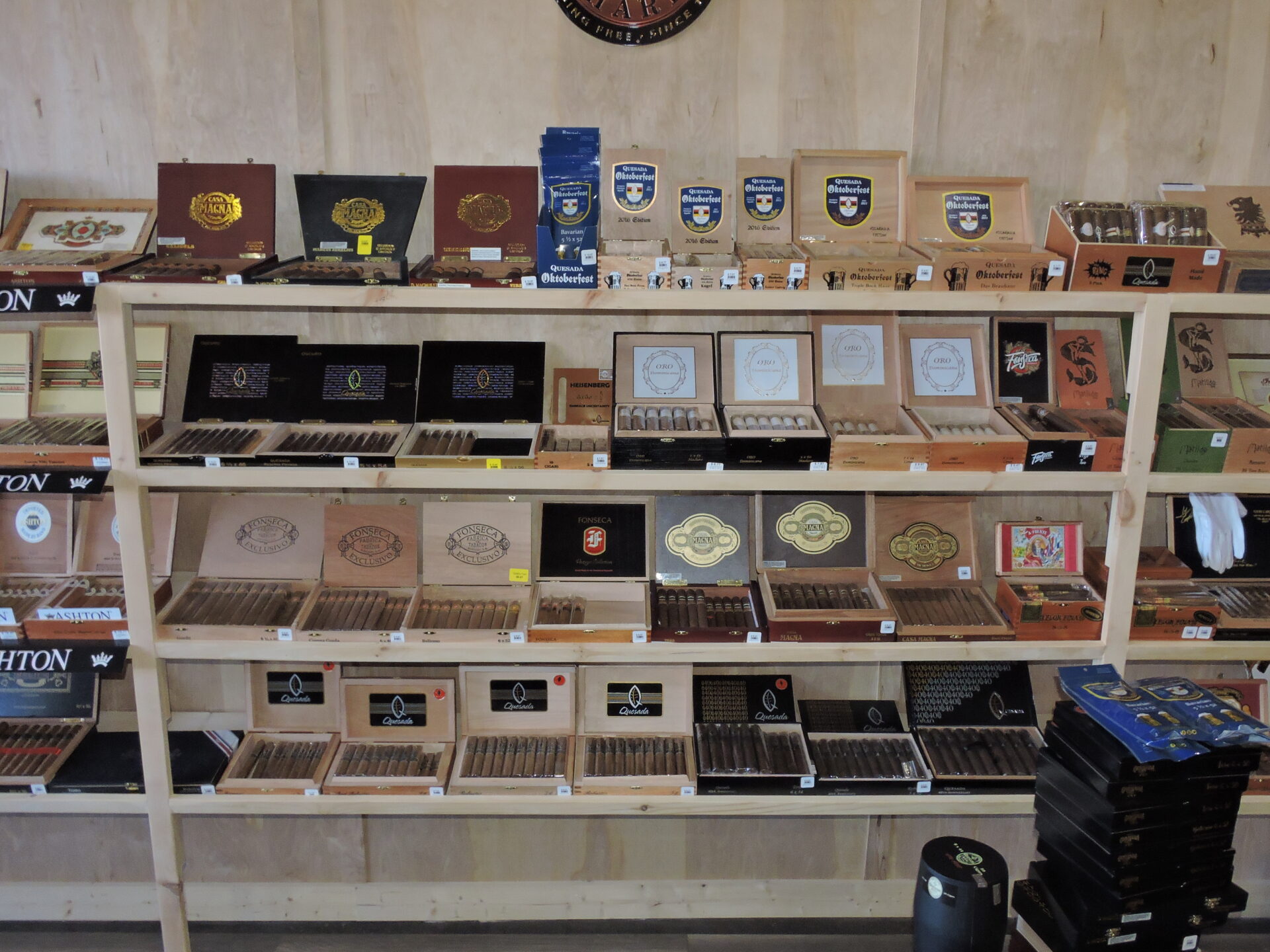 A unique feature of the humidor is a Harley Davidson motorcycle located right in the middle of the humidor. Motorcycles are a big part of the culture of South Carolina as Myrtle Beach has become home of what is known as "Bike Week" – a huge motorcycle rally held each May in the city.  In addition, The Cigar Shop is located across the street from a Harley Davidson retailer and The Cigar Shop will be collaborating with them on select events and promotions.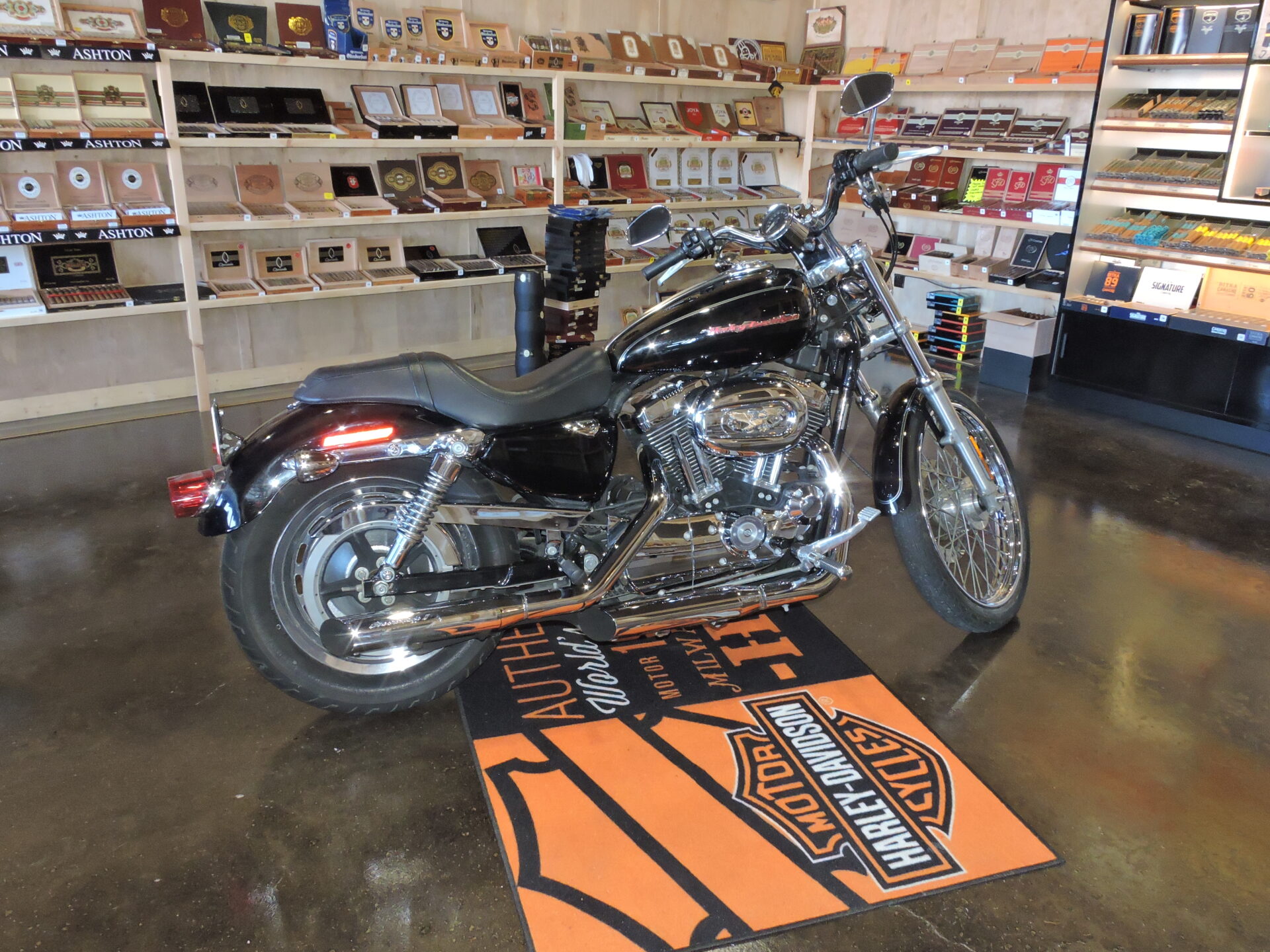 The retail store also sells a large assortment of cigar accessories including cutters, lighters, and humidors. The store also offers a selection of pipes and pipe tobacco.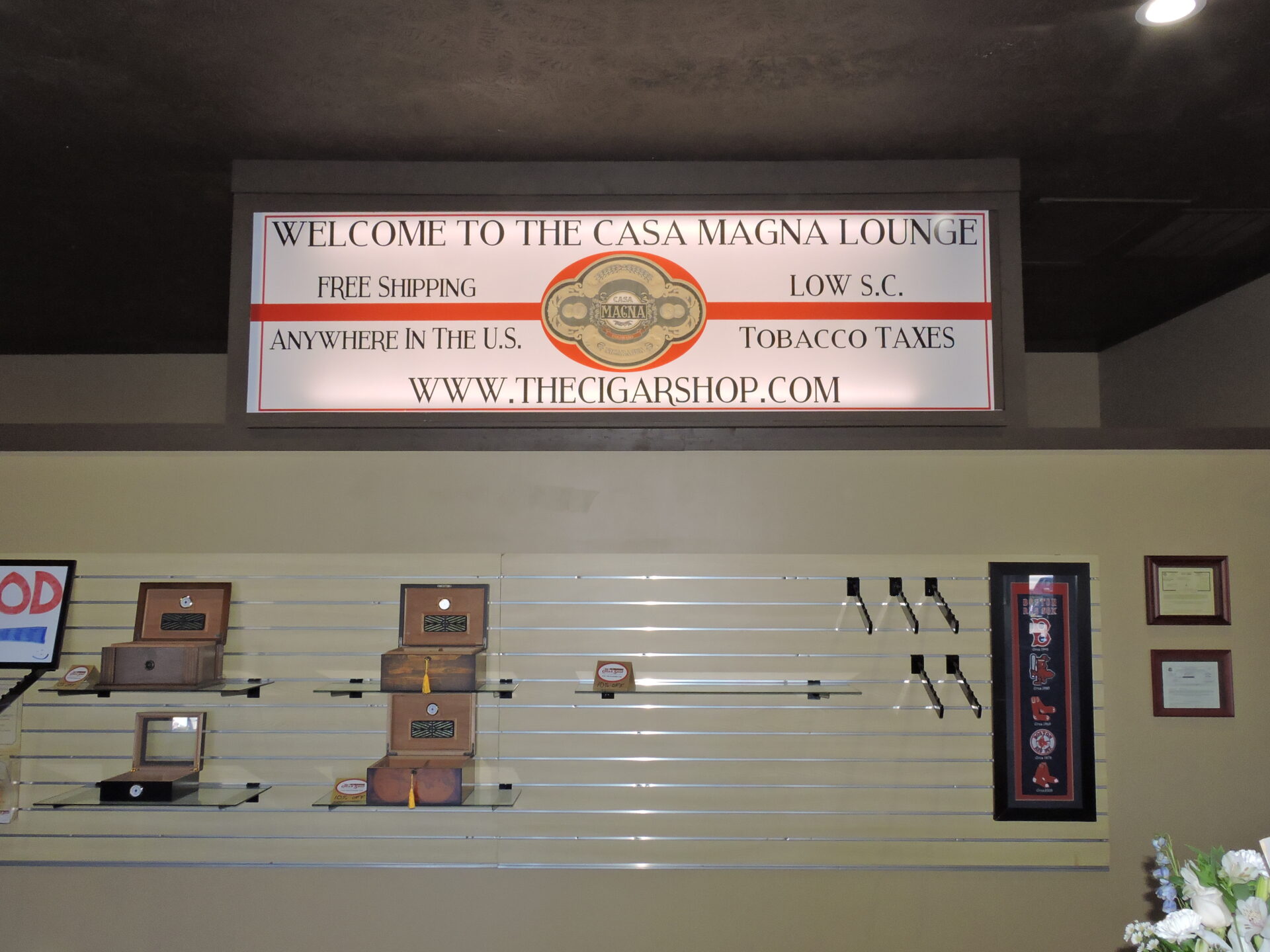 The store also offers private lockers to customers. Locker rentals are available on a annual, monthly, or seasonal basis.
Most impressive is the 800 foot Casa Magna Smoking Lounge that is open to all cigar and pipe customers – complete with leather furniture, flat-screen televisions, and wifi access.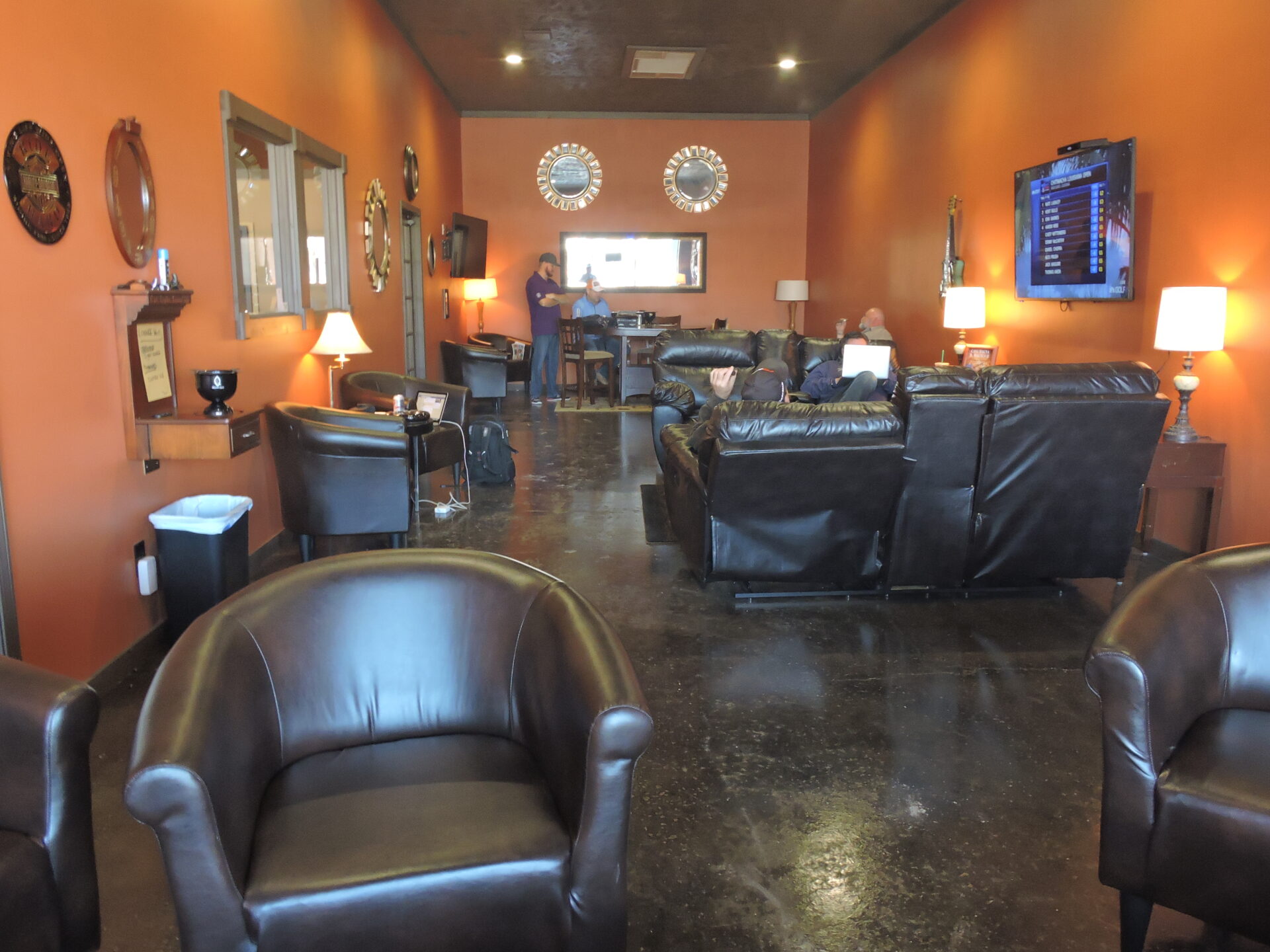 There is also outdoor patio seating as well.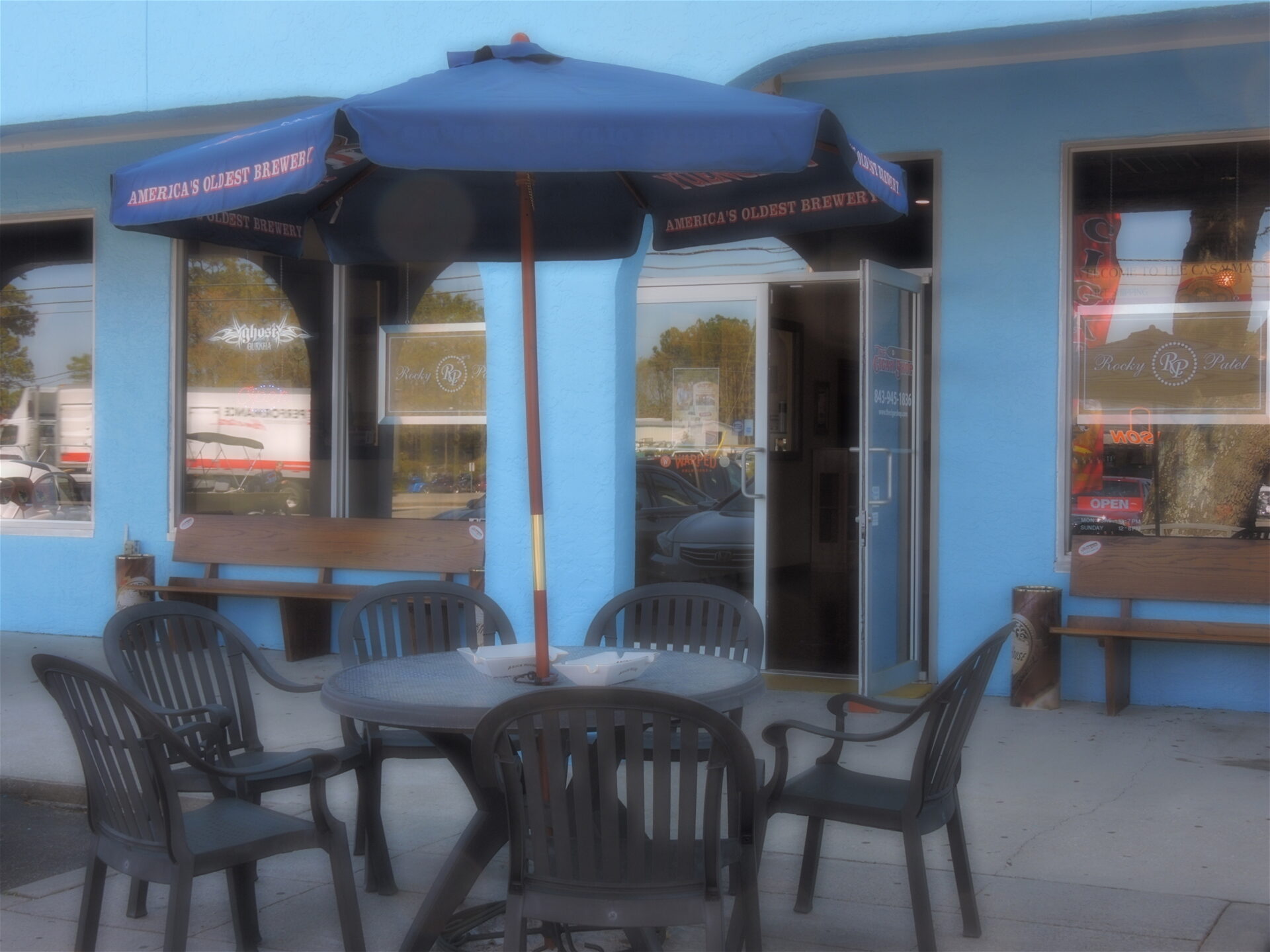 "We are thrilled to have the honor of naming the lounge here at The Cigar Shop after the Casa Magna brand, and in particular Manuel Quesada. It is a world class showcase, at over 800 Sq foot, richly detailed and appointed with comfortable leather seating, and luxurious Accoutrements. A world class destination, for a world class Cigar Maker, and legend in the industry!" commented co-owner Mark Boley.
The Cigar Shop at Myrtle Beach, SC is located at:
4723 S Kings Hwy
Myrtle Beach, SC 29575
(843) 945-1836
www.thecigarshop.com
The Cigar Shop at Monroe, NC is located at:
2561 W Roosevelt Blvd
Monroe, NC 28110
Phone: (704) 635-7915
www.thecigarshop.com
Photo Credits: Cigar Coop, except where noted