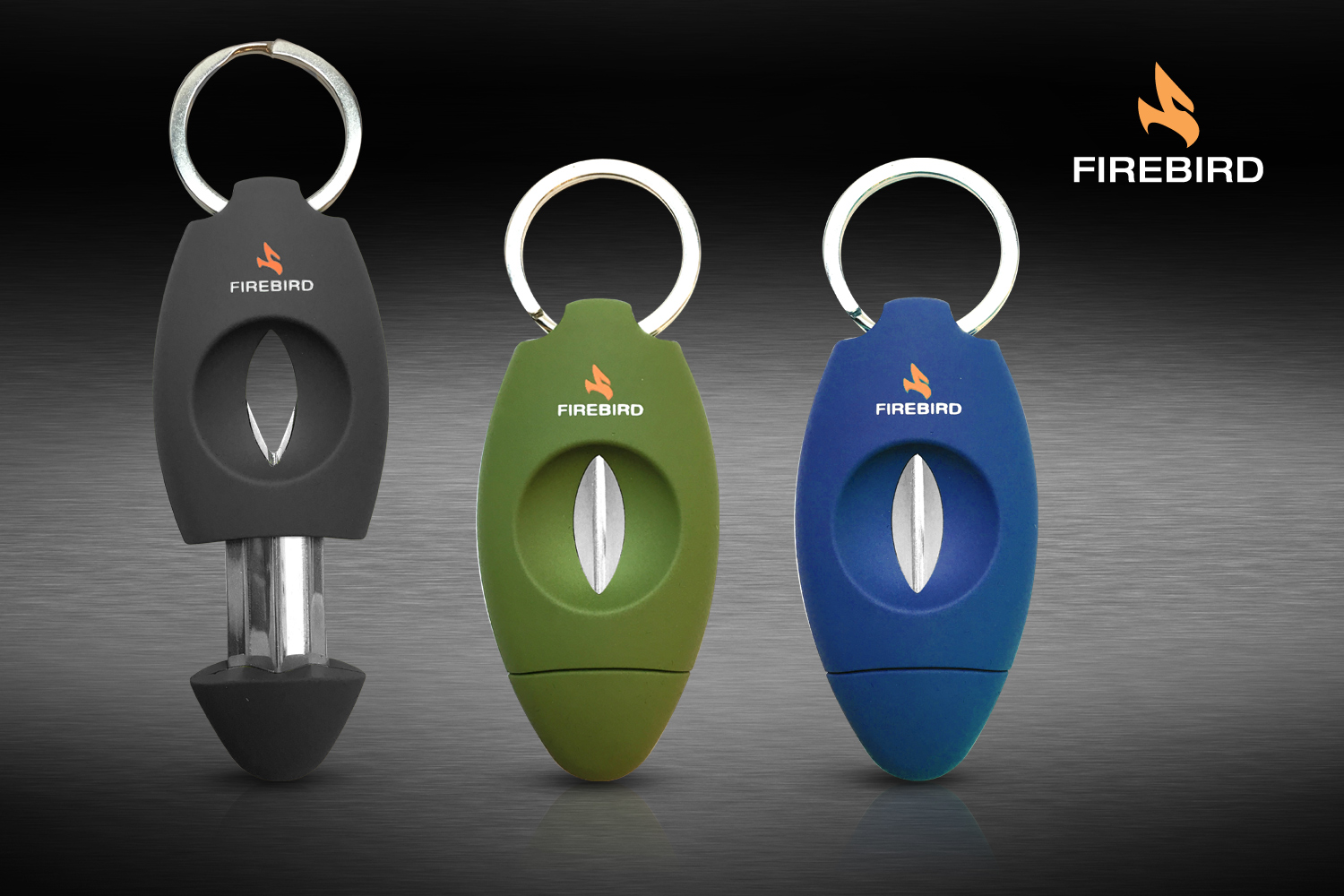 Firebird, a division of Colibri that focuses on value priced accessories has announced its new Viper V-cutter.
The new cutter features a stainless steel blade which iscapable of cutting cigars up to the 62 to 64 ring gauge. The cutter also places a 4mm deep notch int the cap.
The Firebird Viper is available in three sizes (Black, Blue, and Green). Each cutter features a durable rubberized matter finish.
The new Firebird Viper is currently shipping to stores now. Pricing is set at $9.99 per unit.