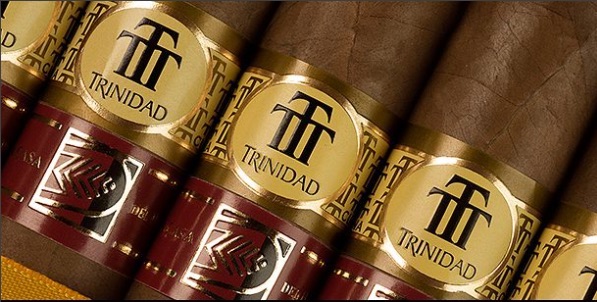 This year, the Trinidad brand will be a part of a pair of cigars that will be exclusive to La Casa del Habano retail establishments and those retail establishments designated as Habano Specialists. At this year's XIX Habano Festival in Cuba, Habanos SA unveiled the new Trinidad La Trova as one of the two retail exclusive offerings.
The Trinidad La Trova is a Canonazo Especial measuring 6 1/2 x 52. The Canonazo Especial format is something previously only used on the Cohiba 1966 Edicion Limitada 2011. The Trinidad La Trova will be offered in 12 count boxes.
La Casa del Habano are franchises that are owned by Habanos SA. Habanos Specialists are independent retailers that are certified by Habanos SA.
The Trinidad La Trova joins the H. Upmann Connoisseur B as cigars that are heading as exclusives to La Casa del Habano and Habanos Specialists.
Photo Credit: Habanos SA