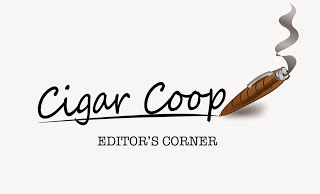 In my seven years in operation at Cigar Coop, the past 30 days have been perhaps the wildest ever.
You have seen some of the announcements during the past month – and there will be one more still to come. First up, we have established strategic partnerships with two major cigar radio outlets – Kiss My Ash Radio and the Smooth Draws Radio Show. For Kiss My Ash Radio, we are now developing the cigar news content piece, while yours truly will be joining the Smooth Draws Radio Show as a co-host. Because of these two unique opportunities, I have moved away from the day to day operations of the Stogie Geeks podcast. Stogie Geeks will still remain a strategic media partner of Cigar Coop.
Kiss My Ash Radio and Smooth Draws Radio are terrestrial radio shows that also make their content available as podcasts. The cigar industry is still very much old school and no matter what you hear, this is an industry that still embraces terrestrial radio and print media. The cigar industry also shows no signs moving away from that in the near future. While Cigar Coop will always remain an online source, the conduits into the terrestrial radio space while maintaining a podcast presence were things that I felt vital to our growth as a media outlet.
Finally, it was important to keep Cigar Coop's identity – a hardcore industry-centric media hub that focuses on #rumorfree #teaserfree journalism.
Meanwhile…….
As the changes were going on,  I first took a five day trip to the Dominican Republic and after a short return to the States, I embarked on a twelve day journey to Central America (Honduras and Nicaragua). As this author approaches his 50th birthday this year, one thing has become very clear – I'm not 30 years old anymore, nor 40 years old. This was a physically tough trip that I am still recovering from.
My schedule included:
1/30-2/2 Dominican Republic (General Cigars)
2/15-2/18 Honduras (JRE Tobacco)
2/19-2/22 Nicaragua (Espinosa and AJ Fernandez)
2/22-2/25 Nicaragua (Drew Estate and Joya de Nicaragua)
Over the next few weeks, we will have some original content as we report on my observations from the Dominican Republic and Central America. As always these observations and musings will be from a cigar industry perspective and in the end I hopefully will have some good content to share.
I want to personally thank the following people and apologize if anyone has been left off:  Victoria McKee Jarowski (General Cigar), Regis Broersma (General Cigar), Yuri Guillan (General Cigar), Jhonys Diaz (General Cigar), Julio R. Eiroa (JRE Tobacco), Justo Eiroa (JRE Tobacco), Vivian Eiroa (JRE Tobacco), Sandra Ochoa (JRE Tobacco), Erik Espinosa (Espinosa Cigars), Erik Espinosa Jr. (Espinosa Cigars), Hector Alfonso (Espinosa Cigars), A.J. Fernandez (A.J. Fernandez Cigars), Juan Martinez (Joya de Nicaragua), Henry Pineda (Drew Estate), Edward Rodriguez (Drew Estate), Sam Morales (Drew Estate), and Willy Herrera (Drew Estate).
Also special thanks to Juan Cancel (Cubariqueno Cigar Company) and the "Fat Ash" Boys.  Master Sensei Eric Guttormson and his son Jordan – and of course the Cigar Dojo folks.