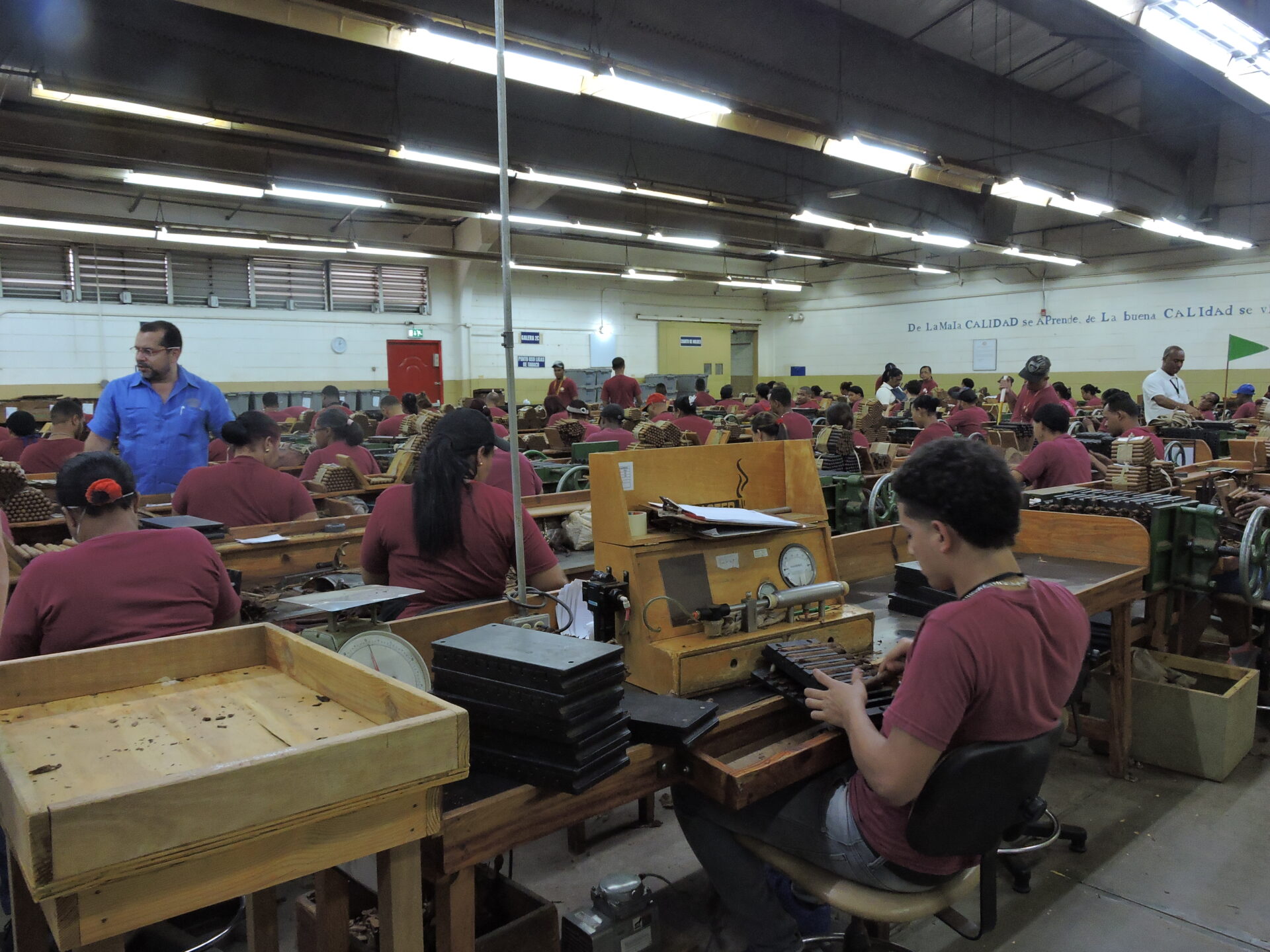 Earlier this year, I paid a visit to General Cigar Company's operations in the Dominican Republic. General Cigar Company is one of the largest handmade premium cigar companies in the world.  It would not only be this author's first visit to General Cigar's operations, but also this author's first visit to the Dominican Republic.
The term vertical integration is often used in the cigar industry to describe a company being involved with all aspects of the cigar industry from the day the seeds are planted to the day the cigars that result from those tobacco plants arrive at the store. With many countries in the cigar industry, you will find that sometimes there are missing components to that process (for example, maybe a company doesn't actually make its own boxes). With General Cigar, this is not the case as it is one of the most comprehensive and complete vertically integrated operations I have seen.
General Cigar Dominicana is a massive operation. What I discovered is that this is a company that is committed to working with the best raw materials, the best people, and carrying out a series of well-defined processes to ensure that quality is maintained and "integration" from one activity to another occurs.
On my trip, I got to see the operation and capture some takeaways which I documented in this article. These things were everything from observations to best practices. My overall feeling here is big is not bad – and big can work and work quite well as there are some excellent products coming out of General. Some were lines I hadn't tried, others were lines I revisited.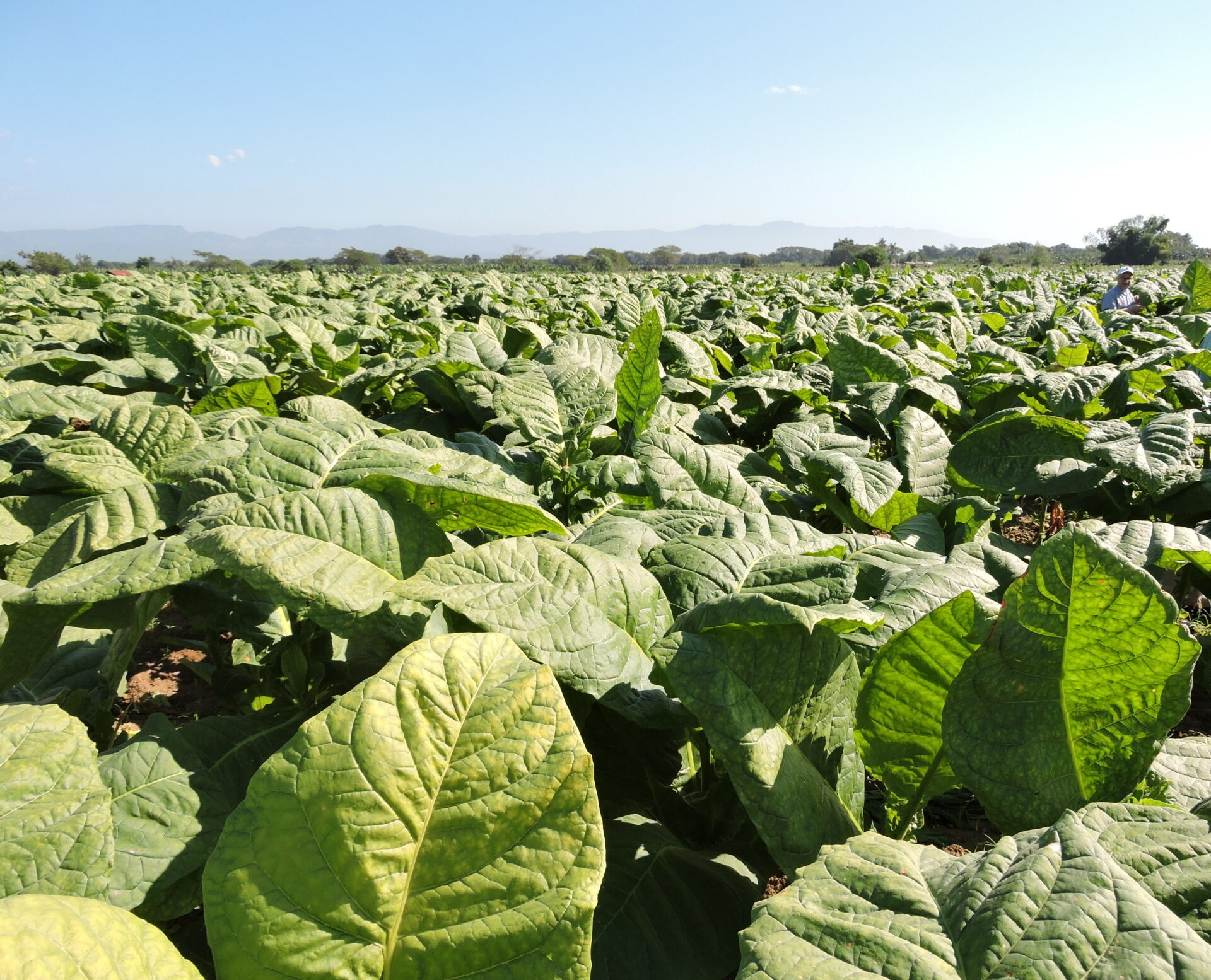 General Cigar Dominicana at a Glance
As we mentioned, General Cigar Company is a giant. In the grand scheme of things, it is actually a subsidiary under a larger tobacco giant, Scandinavian Tobacco Group.
Production for General Cigar products occurs in the three big non-Cuban tobacco producing countries in the world: Nicaragua, Honduras, and the Dominican Republic. In each of these countries, General Cigar has a production operation. In Nicaragua, it is the STG Esteli factory while in Honduras it is HATSA (Honduras American Tobacco SA), and in the Dominican Republic, it is General Cigar Dominicana. The General Cigar Dominicana facility was the focus of my trip.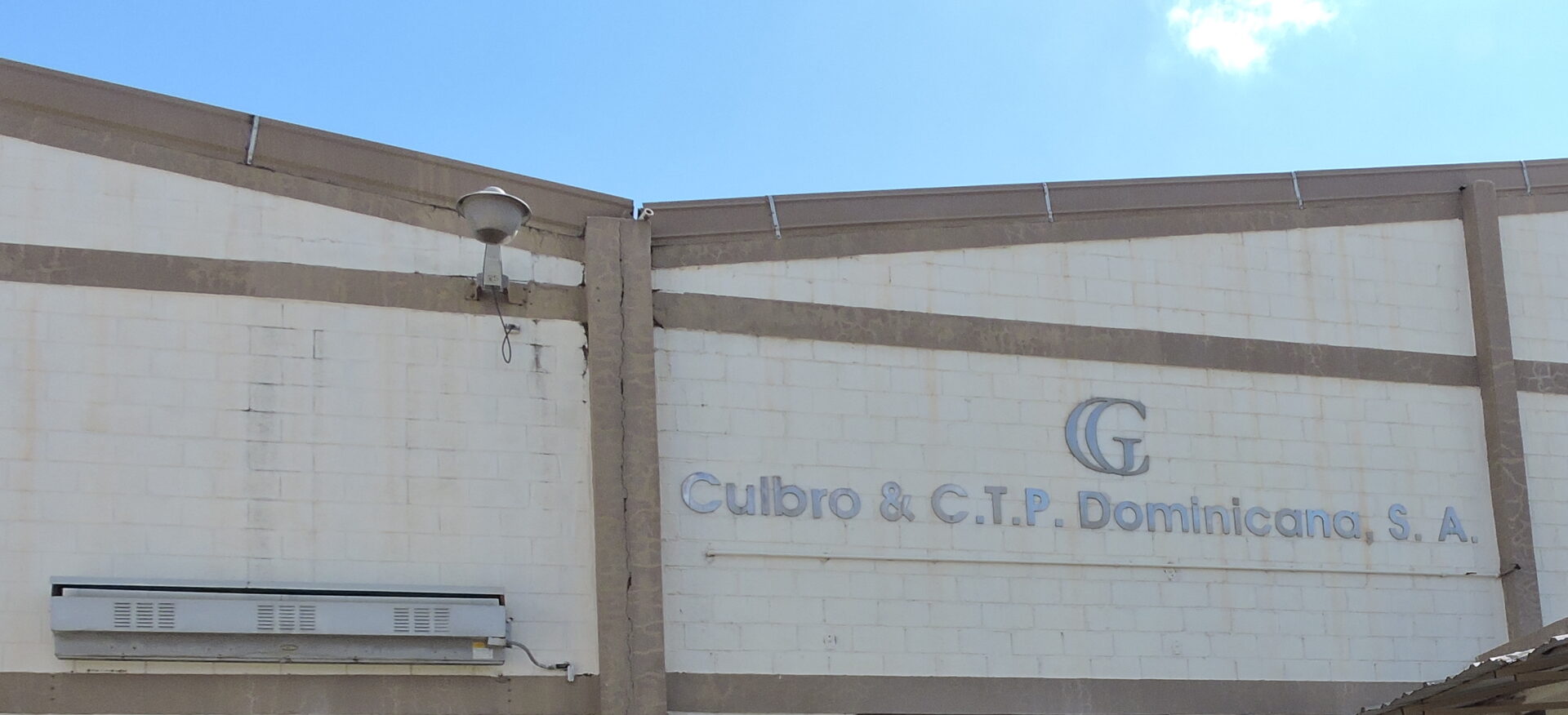 If you just take the General Cigar Dominicana's operation alone, it is still a massive cigar operation in its own right.
The key brands produced by General Cigar Dominicana produced Macanudo, Partagas, Cohiba, and La Gloria Cubana. However occasionally General is known to produce a brand in another factory. For example, while much of the Foundry brand has come out of Central America, there were some produced in General Cigar Dominicana. Another example is that La Gloria Cubana has also produced some lines in Nicaragua. Because brands like Punch and CAO come out of Honduras and Nicaragua, there was less of a presence at General Cigar Dominicana.
General Cigar Dominicana also produces cigars for other companies. For example, I happened to wander across the recently announced La Palina Classic Rosado cigars (before they were announced).
Countries like Honduras and Nicaragua have cities like Danli and Esteli respectively where the cigar industry epicenter is located.  These are smaller municipalities. With General Cigar, it is located in the city of Santiago de los Caballeros in the Dominican Republic. Santiago is a city of nearly 700,000 people and still is the second largest city in that country.
The location of General Cigar Dominicana is actually in an industrial trade park known as La Corporation Zona Franca Industrial. In addition to General Cigar Dominicana, other cigar companies have factory operations at Zona Franca Industrial including Tabacalera A. Fuente y Cia, Swisher Interntional, and De Los Reyes. As the name indicates, it is a "free zone" when it comes to trade – and it provides a strategic advantage to those companies located there.
Under the the Dominican free zone system, this relieves national and foreign investors of customs taxes, income taxes and other fiscal duties. It also provides production and export model that is 100% free of all national taxes.
Seed Pelletization
We visited a farm in the Mao region of the Dominican Republic. Perhaps of all of the cigar farm tours I have been on, this was the most comprehensive when it came to looking at the seeding process.
We were taken through the process of seeding. Seeds originate from tobacco flowers.
A tobacco pod is removed from the plant that contains the seeds:
Each pod can contain over a thousand tobacco seeds. These seeds are very, very tiny.
General Cigar goes through a seed sorting process. Each seed is graded by weight – A, B, or C. It is the Grade A seeds that are used. The seeds that are larger and have the most weight are the best candidates to yield a good tobacco plant.
There is an extra step that General takes called Seed Pelletization. This was the first time I had seen this. The seeds are actually sent back to the United States where a clay coating is placed over a seed. Each seed is also color coated. This process also makes the seed larger. The seeds are sent back to the farm (in this case the Dominican Republic). A machine at the farm is then used to plant the seed. The pelletization process allows the seed machine to work better with the tobacco seed.
The video below shows the pelletized seeds placed into he seed machine, where the process of growing the initial seedling is commenced,
Removing Tobacco Leaf Stems by Machine
I haven't been to every cigar factory in the world, so seeing a machine to remove a tobacco stem was a first for me. In the factories I had toured in the past, there was a process where each tobacco stem in a leaf was removed by hand. Given the amount of tobacco that General Cigar has, this did not surprise me.
Tobacco Procurement
Perhaps one differentiator with General Cigar is how they source tobacco from countries and regions where it does not have farms. This includes many of the exotic tobaccos from countries such as Cameroon, Brazil, Colombia, and Mexico. With most tobacco companies (especially small to medium ones), this tobacco is often sourced via tobacco broker and then purchased by the tobacco company. This is not the case with General Cigar as they basically source the tobacco directly. The man who heads up this operation in General Cigar is Ernest Gocaj, the Director of Tobacco Procurement.
Gocaj has been nicknamed the "Indiana Jones of the Cigar Business". Gocaj travels to these exotic countries and negotiates directly with the farmers. He often has to deal with some very dangerous conditions (he noted issues in Cameroon and Mexico) as well as corruption. Still in the end, being able to source these types of tobacco directly is a huge competitive advantage for General.
Tobacco Inventory
Any good cigar starts with good raw materials. Between the leaf that General processes in house and what they procure, there is quite an assortment at their disposal.
Very simply, what I saw at General Cigar Dominicana was massive. Chances are if someone at General was looking for a particular tobacco varietal, it most likely exists in the General Cigar Dominicana walls.
Some of the tobaccos are quite old. The photo below is from a bale happened to have binder leaf from 2004 (nearly 13 years old at press time). With 127 pounds of tobacco, there is quite a bit here.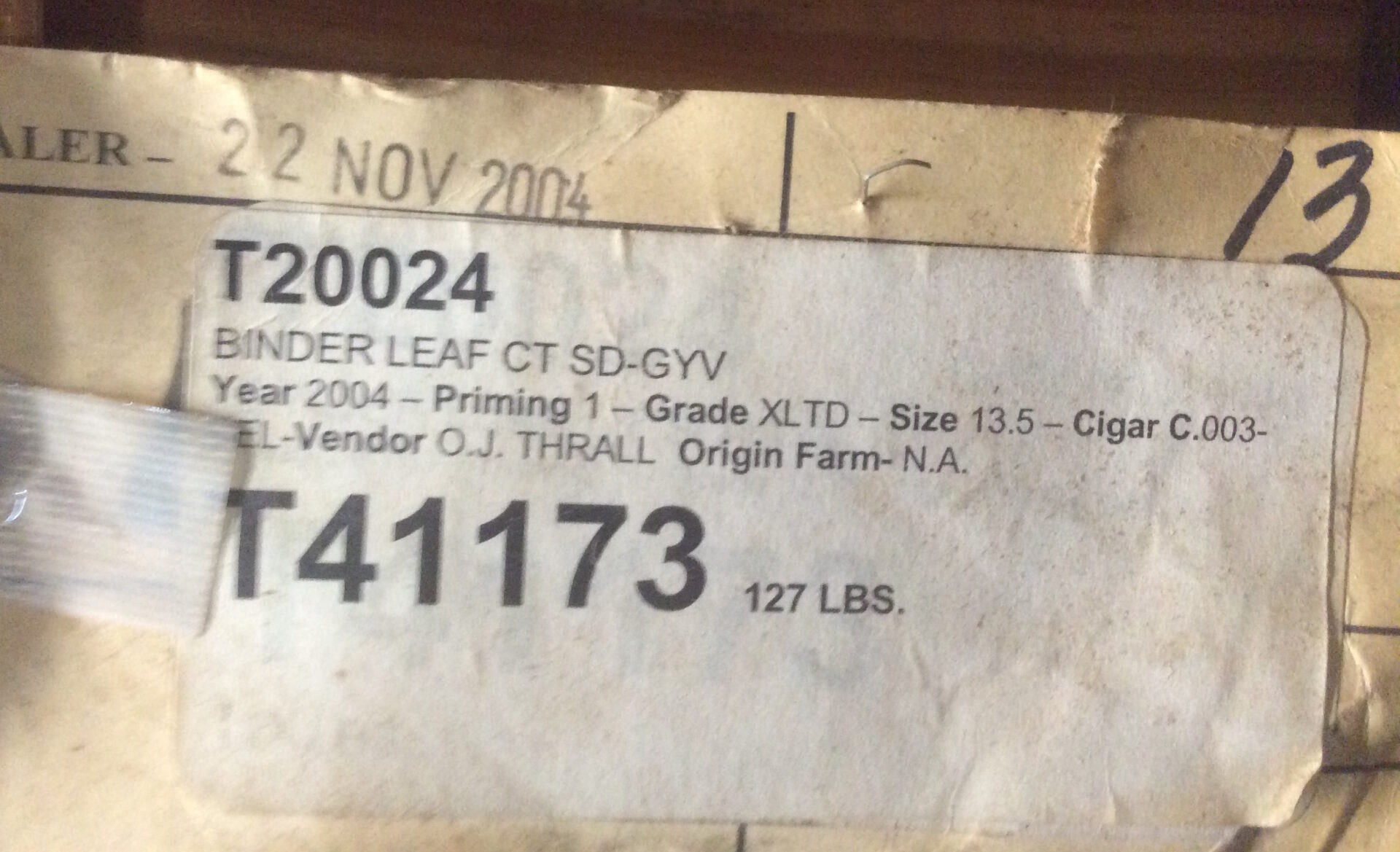 La Gloria Cubana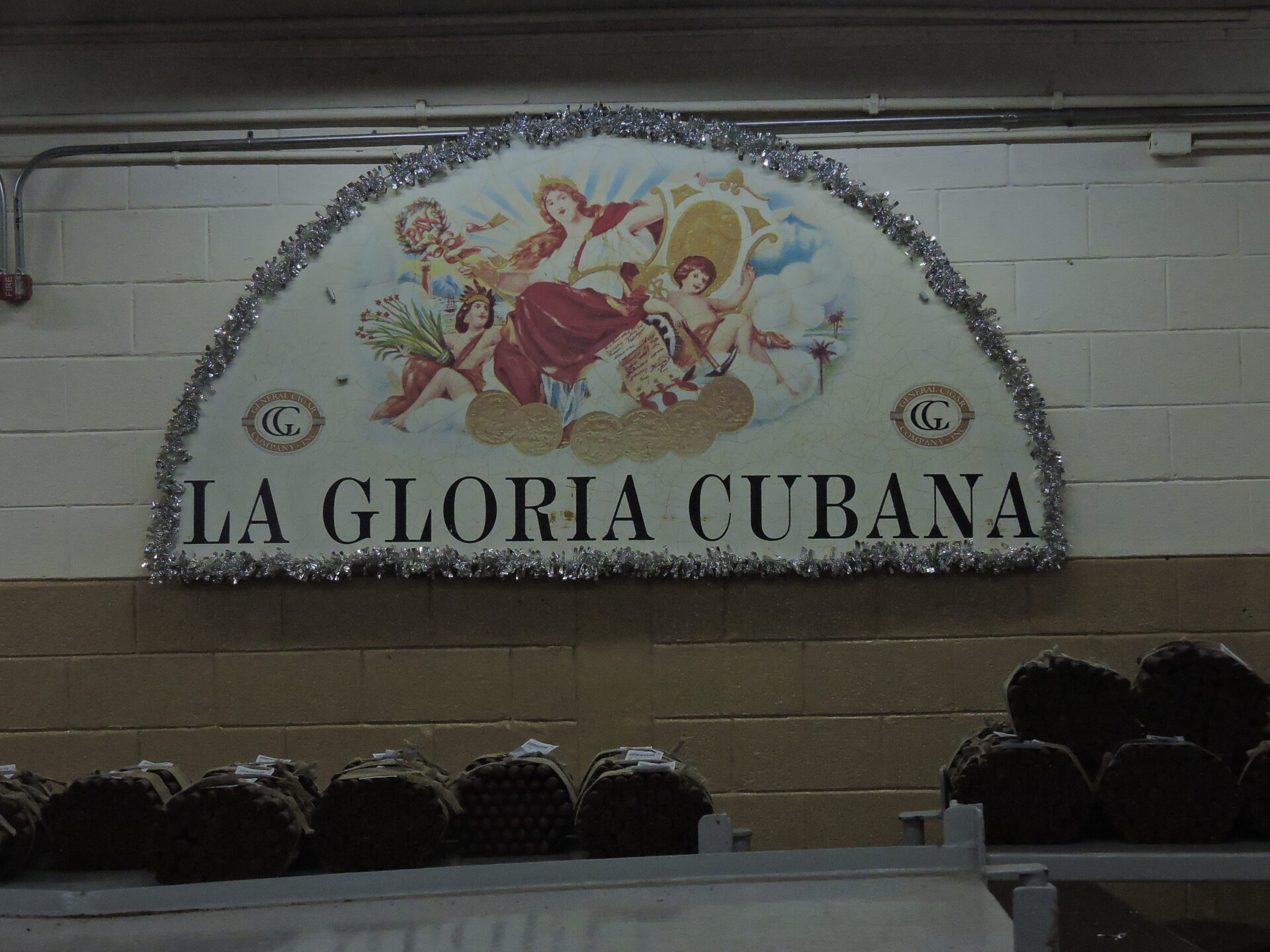 La Gloria Cubana was a brand founded by Ernesto Perez-Carrillo's Miami-based El Credito cigar company. This was a true boutique company Perez-Carrillo would sell El Credito to General Cigar in 1999. Since that acquisition, General Cigar moved the brand from Miami to the Dominican Republic and remained committed to keeping to the boutique roots of the La Gloria Cubana brand. Part of this was the establishment of a "factory within a factory" for the La Gloria Cubana brand.
Part of the reason for this is because the cigars produced here are more labor intensive. This is because of things such as the placement of ligeros in the tobaccos and some of the more unusual shapes such as La Gloria Cubana's Artesnaos series.
In the following video, Yuri Guillen, a member of the Team La Gloria Cubana, and the Manufacturing Manager of General Cigar Dominicana explains some of the unique things about La Gloria Cubana's "factory within a factory".
Macanudo is a Big Brand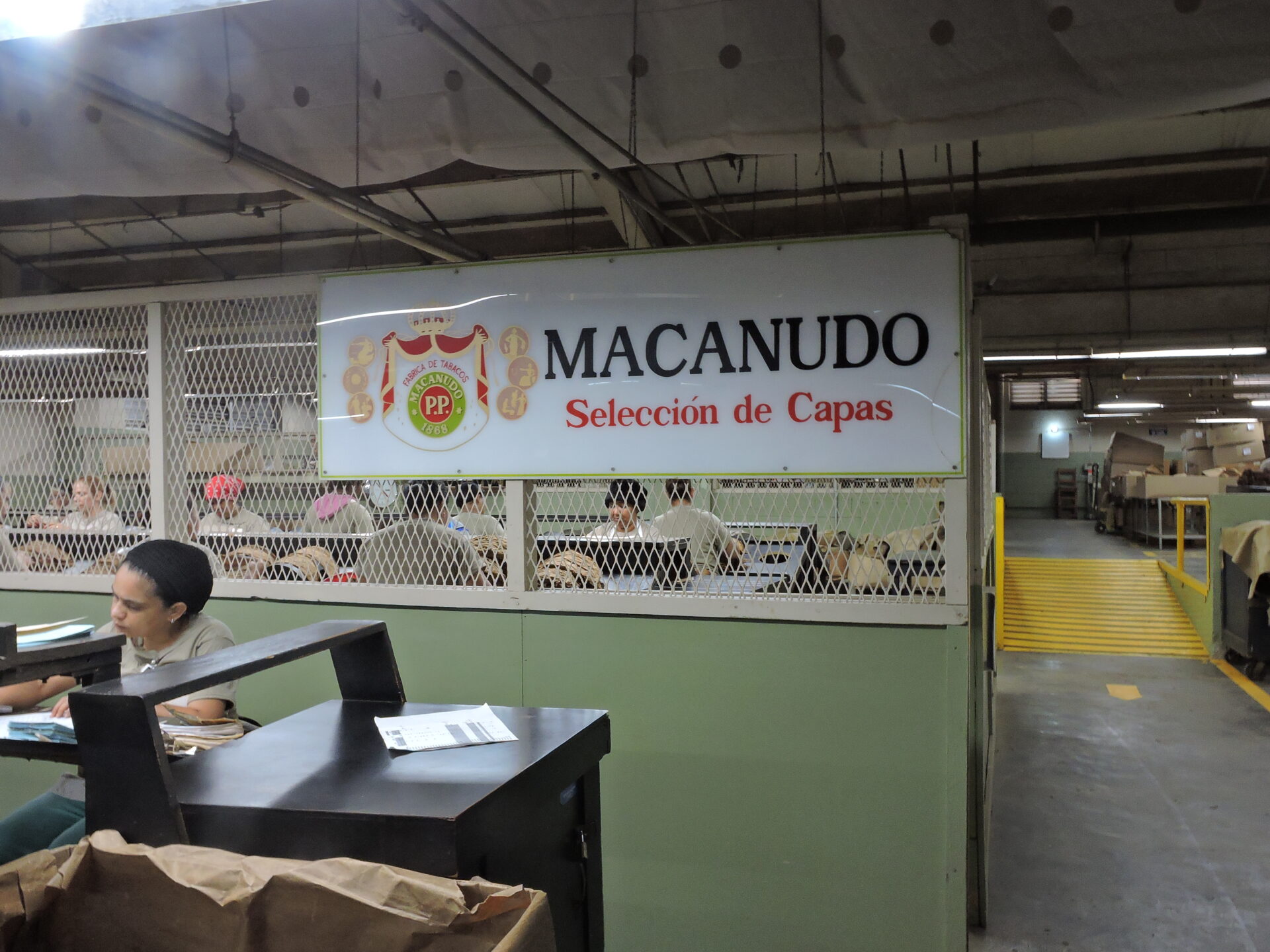 I knew Macanudo was General Cigar's best selling brand – however when I saw how much Macanudo is produced compared to the other brands, it really set in. Macanudo is produced at General Cigar Dominicana. The photo below is mostly Macanudo branded product being prepared for shipment.
The brand will celebrate its 50th anniversary in 2018.
The People
One other core competency General Cigars has is its people. Many times we heard General Cigar "our people are our most valuable asset" when it comes to its labor force at the factory and people working at the field. The company prides itself on building passionate and loyal individuals to be a part if its rm
In the photo below, the higher performing employees are recognized with a green flag by their workstation on the factory.
The company works hard at building the skills needed to deliver handmade cigars. Every employee has a very specialized skill. Whether it is from sort tobacco to putting together boxes in a box factory.
One way General is able to attract and key top talent is through a series of social programs it offers its employees. These programs include: educational opportunities, educational assistance, literacy programs, school sponsorship, future entrepreneur development programs, providing transportation for its workers, pn-site food sales, on–site medical facilities, financial loans for employees, and environmental protection programs.
The Leadership
Over the past 18 months, General Cigar Company has undergone many changes in terms of its Senior leadership. The biggest change occurred a little over a year ago when Regis Broersma was named President of General Cigar Company. Previously Broersma served as Managing Director for STG Germany, While Broersma has fifteen years experience in the business, he also brings a element of youth to the leadership of the company. At the same time, Broersma is well-liked and well-respected by his team and clearly has a vision for where he wants to take General Cigar.
At General Cigar Dominicana, Broersma understands he has a strong, highly experienced team under him – and he definitely leveraging that fact..  The team at General Cigar Dominicana includes: Jhonys Diaz (VP of General Cigar Dominicana), Francisco Rodriguez (General Manager, General Cigar Dominicana) Yuri Guillen (Production Manager, General Cigar Dominicana), Francisco "Don Quico" Hernandez (General Manager, Tobacco Growing), and Ernest Gocaj (Director of Tobacco Procurement).

Quality Control
The company doesn't take short cuts and when it comes to quality control, the company is quite proficient in its processes in this area. These processes aren't just corporate checkmarks. They are an integral part of the daily operations throughout the whole seed to shop operation.
The video below shows a quality control process of tobacco sorting.
Photo and Video Credits: Cigar Coop
Acknowledgments: Cigar Coop would like to thank Victoria McKee Jaworski, Director of Marketing for the arrangements to make this trip possible. Special thanks to all of the General Cigar employees who were a part of this visit as well.